The speculation has been going on for a long time now, the Sens would highly benefit from a move to the downtown core.  Ottawa has played in their current Canadian Tire Centre venue, which is located in Kanata Ontario since 1996.  Kanata, which is a suburb of Ottawa is somewhat in the middle of nowhere, although it has gained more business exposure over the past few years.  The problem is, the Senators don't benefit from walk up crowds as the location is not heavily populated with fans only walking distance away.  If you want to go to a Sens game but live downtown, hop in your car or get your bus ticket.  If you want to have a couple drinks, you better book a hotel room or make sure to have a designated driver.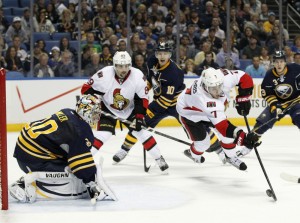 2013 Casino Proposal
Owner Eugene Melnyk made the city a $500 million proposal in 2013 that would have brought a casino to their current location.  Also being included would have been 300,000 square feet of retail space, 800 hotel rooms, 900 residential units, an ampitheatre, additional ice pads, and underground parking.  Melnyk purchased the club for $130 million in 2003 when they were facing bankruptcy and being considered for relocation to the United States.  Melnyk wanted to make his club a more profitable franchise since they are annually losing $10 million per season.  The city would squash the proposal, stating they are happy with their current casino located at the Rideau Carleton Raceway.
Senators' Melnyk Unhappy With Process Used To Deny Casino At Canadian Tire Centre
LeBreton Flats
It has been confirmed that Senators Sports & Entertainment has made a submission to the National Capital Commission's (NCC) Request for Qualifications (RFQ) for the redevelopment of "LeBreton Flats".  A possible move downtown would provide much better access for Sens fans, and would also give them better options for pre-game and post-game entertainment.  One of these options would be "Casino du Lac Leamy" which is located just 6km away across the Portage Bridge (Pont du Portage) on the Quebec side.  Also located close by would be "Parliment Hill", the "Canadian War Museum", and various eating establishments including "The Mill Street Brew Pub".
"The Flats" have been host of the Ottawa Bluesfest since 2007 where they draw over 300,000 attendees annually for the music festival which takes place in July.  Moving the team downtown would create a new buzz in the city, it wouldn't just be creating a new venue, but it would be creating a new DNA for the franchise.
The National Capital Commission has received five proposals to redevelop LeBreton Flats. The Senators submitted a proposal for an arena

— CTVMorningLiveOttawa (@CTVOttMornLive) January 8, 2015
The Money Concern
With Melnyk having issues with the City of Ottawa in the past, he is not about to just open up his wallet and throw his money all over the place.  In order for a deal like this to work, there will have to be strong community support.  Would public money be available for this to happen?  That is the big question at the current moment.  A lot of money would have to be put on the table in order for this to all work out.  Yes, the Senators would have a more convenient location and be able to drive ticket sales, however, a more convenient location could mean higher ticket prices.
Becoming a Die-hard Fan Base
The Senators struggle in terms of not being able to match what rivals such as the Montreal Canadiens and Toronto Maple Leafs do as organizations.  The Senators fans are not looked at as a die-hard fan base such as their division rivals are.  A big part of this is due to the current venue being so far out of the way from the majority of the city's residents.   It has been said for years that current location is inconvenient and a barrier for attendance.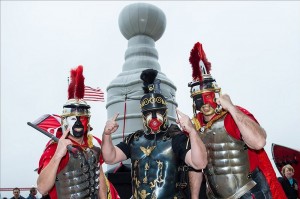 If the Habs or Leafs are in town and you find yourself at a Sens game out at the Canadian Tire Centre, you may feel as if you are in fact in Montreal or Toronto.  When you hear more "BOOS" from the fans when the home team steps on the ice instead of the away team, something isn't quite right.  Yes, the Canadiens and Leafs have years of history behind them and a long lasting fan base, but as a home team, stronger fan support is needed regardless of who you play.  If the club relocated downtown, it would be so much more accessible for Ottawa residents to go to the game, creating a new and more passionate fan base.