Steve Yzerman is facing a dilemma.
Does he trade players in an attempt to improve the the Tampa Bay Lightning before the NHL's February 27 trade deadline, or does he stand fast and face increasing criticism that, in the words of The Hockey News senior writer Ken Campbell, "many of the team's woes have to be pinned on GM Steve Yzerman."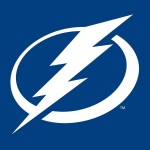 Admittedly, the team's woes are significant at the moment, including inconsistent goaltending (on top of unimpressive numbers for the usual stats, Tampa's netminders have been pulled nine times this season), a defensive corps revealed by injuries to be too thin, and special teams that haven't lived up to last year's stellar goal-scoring accomplishments.
Many have argued that the Bolts have desperate need of defensive help, and, in particular, a goaltender.
But will these problems be addressed to any extent before the deadline, or are they summer projects?
Why the Lightning Won't Trade
Despite any criticism, Yzerman has made it clear that he is not abandoning the plan that he described when he took over as GM. "I do not want to make any short term promises that we can not deliver", wrote Yzerman in his June 2 2010 letter to fans. "I will pledge to you a methodical, strategic approach to developing a winner that you can be proud of for a long time."
Erik Erlendsson of the Tampa Tribune recently amplified Yzerman's statements and argued that "while last season certainly changed everybody's expectations, with the Lightning coming within one win of the Stanley Cup finals in Year 1, it can't change the focus of making this franchise an annual playoff threat instead of a one-year wonder."
Meanwhile, CBC's Elliot Friedman quoted Yzerman as stating "we aren't in a position to trade draft picks or young players for rentals." But more interestingly, Friedman also reported that an NHL executive said that Yzerman has "made it clear that he'd rather wait than rush through a trade."
Yzerman and Lightning owner Jeff Vinik have transformed the Bolts since taking over in 2010, and have articulated deep values and long-term goals for the team. And considering that five of the last ten homes games have sold out, the fans would seem to be onboard.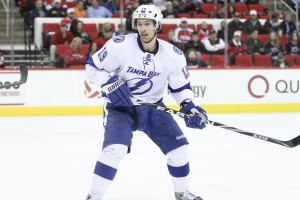 Why the Lightning Will Trade
While rentals are certainly not what the Lightning require, it doesn't mean that another franchise's need might translate to the Bolts' gain. And, as with all NHL clubs this time of year, speculation on the Lightning's trade possibilities is increasing.
The Hockey Writers' own Andrew Johnson explored potentials moves between the Bolts and the Detroit Red Wings, involving Ryan Malone.
A recent piece by The Fourth Period also discussed the 32-year old winger, but this time the potential trade partner was the Los Angeles Kings. Pointing to a lack of production on the left wing and LA's alleged need to win now, and arguing that Malone is a "long time favorite" LA GM Dean Lombardi, The Fourth Period added that, "talks recently revived around a long discussed deal that would see (goalie Jonathan) Bernier head to Tampa Bay for Ryan Malone."
Malone isn't the only Bolt who has apparently attracted the attention of other NHL clubs. Dominic Moore, an unrestricted free agent come this July 1, has also had his name bandied about in the media as a potential trade component.
The Yahoo! Sports NHL blog, Puck Daddy, described the 31-yer-old center as a "modern day Mike Sillinger", and named him the Bolts "Most Intriguing Player Near the Deadline."
Ottawa Sun writer Bruce Garrioch wrote that "there are a number of teams showing interest in Bolts C Dominic Moore, who has been shopped by GM Steve Yzerman. The Senators are looking for a forward to play on the top three lines and may make a pitch."
Clearly the pressure is building around the league as the trade deadline approaches. Before the Lightning's match against the Winnipeg Jets on 2 February, Erlendsson tweeted this: "Just because it's that time of year: Scouts here tonight Pitt (2), Chicago, LA, Vancouver, Montreal, Dallas plus 3 regulars Det, Chic, Ott" Erlendsson later revealed that the Dallas "scout" was none other than the Dallas farm team Texas Stars (AHL) GM Scott White.
So even if Yzerman isn't looking to rush into something, he may well have some franchise-altering proposals appearing his inbox to ponder.
Dilemmas, indeed. But, hey, it's that time of year.
Brent's hockey writing has appeared in a variety of online and print media, including the Yahoo! Sports NHL blog, Puck Daddy, and USA Today magazines. He shoots left.