New York Rangers President/general manager (GM) Chris Drury is undergoing a thorough process to find the next head coach for the organization. Former head coach Gerard Gallant and the Rangers agreed to part ways on May 6. Several coaches, such as Peter Laviolette, Mike Babcock, and Darryl Sutter, are looking for their next head coaching spot.
Two assistant coaches are rumored to be candidates for the Rangers' head coaching position. Choosing a younger coach with no prior head coaching experience would be a bold move by New York's front office. Let's look at the potential head coaching candidates and more in the latest edition of Rangers News & Rumors.
Leach and Carbery In the Mix for Rangers' Head Coaching Job
According to Mollie Walker of the New York Post, two assistant coaches could be considered for the Rangers' head coaching position. Jay Leach, who has been with the Seattle Kraken since their inaugural season in 2021-22, may be a candidate (from 'Inside 'leader' Jay Leach's NHL rise to potential Rangers coaching candidate,' New York Post, 5/17/23). The Kraken made the postseason in 2022-23 and finished with a regular season record of 46-28-8. They lost in a second-round series to the Dallas Stars in seven games.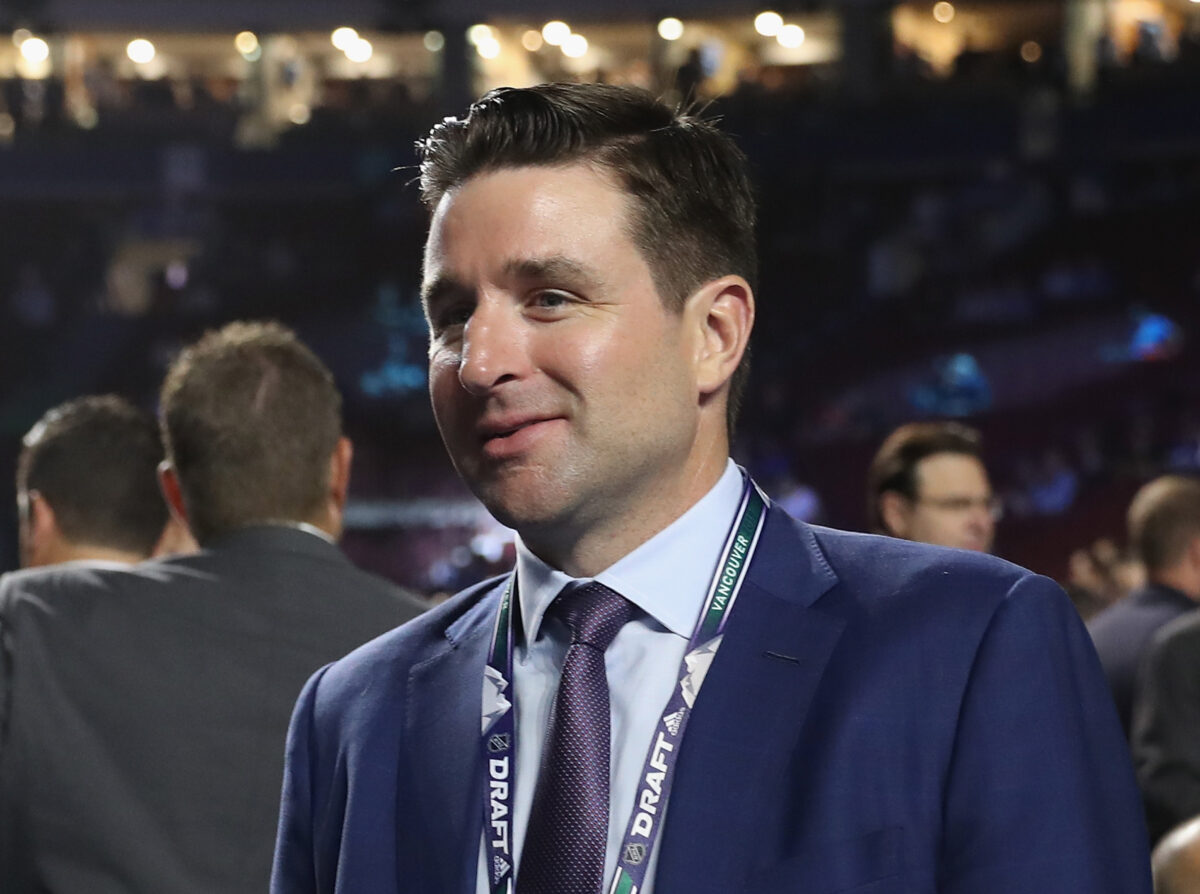 Leach took over as the head coach of the Pittsburgh Penguins' American Hockey League (AHL) affiliate, the Wilkes-Barre/Scranton Penguins, from Mike Sullivan after he became the Penguins' new head coach during the 2015-16 season. Sullivan commented on what makes Leach an effective coach, "he just has a knack with relationships. Players gravitate towards him. He also understands that you have to work with people in order to try to build the necessary collaboration to have success in today's NHL."
Spencer Carbery, the assistant coach of the Toronto Maple Leafs since 2021-22, is another candidate for the Rangers head coaching position. New York received permission to interview him for their vacant role. He has been a head coach in the ECHL, Ontario Hockey League (OHL), and the AHL and received the ECHL Coach of the Year (2014) and AHL Coach of the Year (2021) awards. With Kyle Dubas being relieved of his duties as GM of the Maple Leafs, the future of the current coaching staff is in question.
Will Keefe Be in Consideration if the Maple Leafs Let Him Go?
The Maple Leafs are entering a period of uncertainty following their second-round loss to the Florida Panthers. TSN insider, Chris Johnston, believes head coach Sheldon Keefe will not return to Toronto in 2023-24. Unlike Leach, Carbery, and Hartford Wolf Pack head coach Kris Knoblauch, Keefe is young but has experience as a head coach in the NHL.
Related: Rangers Should Consider Kris Knoblauch To Be Next Head Coach
---
Latest News & Highlights
---
While the Maple Leafs have come up short of winning a championship during Keefe's tenure, he has led them to the playoffs every year he has been with the team. Toronto also had consecutive 100-plus point seasons in 2021-22 and 2022-23. Larry Brooks of the New York Post believes the coach's experience in a market like Toronto gives him the ability to adjust to another tough place to coach in New York (from 'Rangers could eye Sheldon Keefe if Maple Leafs dump coach after NHL playoffs, New York Post, 5/9/23).
Kakko, Chytil at 2023 IIHF World Championship
Kaapo Kakko has been playing for Finland at the 2023 International Ice Hockey Federation (IIHF) World Championship. He aims to improve his skills in preparation for next season with the Rangers, "over here (in Finland) for me to play a bit more, become a better player, and help the team. I've been using things I learned before I got here, try to do those things and use this over there (in New York) next season."
Kakko played all 82 regular season games for the Rangers in 2022-23, the first time in his four-year NHL career he has done that. He appears motivated to take a big step in his fifth season and has the opportunity to play on New York's top six with forwards Vladimir Tarasenko and Patrick Kane not expected to return next year.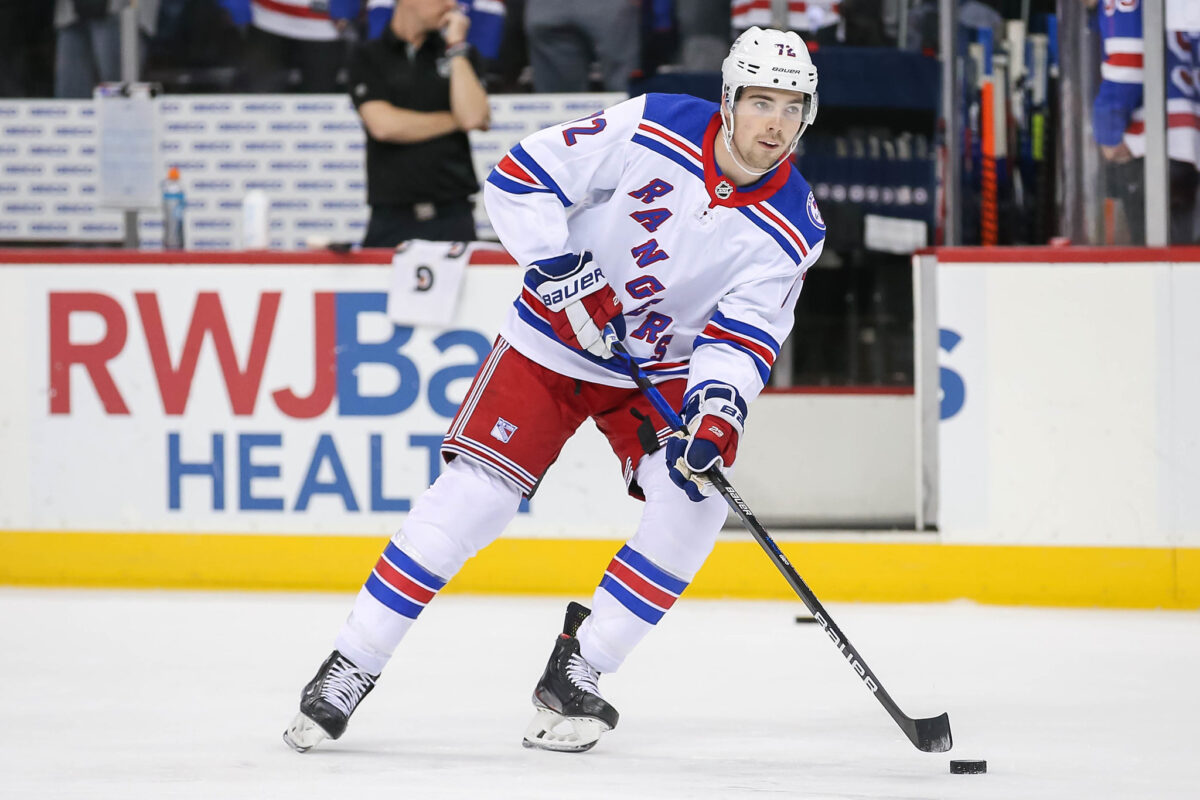 Filip Chytil sustained an upper-body injury after taking a stick to his face during Team Czechia's game against Kazakhstan in Riga, Latvia, on May 14. While there isn't an official designation, Brooks wrote that the Rangers center may have suffered a fractured cheekbone (from 'Rangers' Filip Chytil suffers suspected fractured cheekbone at World Championship,' New York Post, 5/21/23). The forward returned home to Czechia, where he is recuperating from his injury, which will not affect his availability for training camp, according to the Rangers.
Chytil is coming off his best regular season this year with 22 goals and 23 assists in 74 contests. He agreed to a four-year, $17.75 million contract extension with the Rangers on March 29. He is another young player looking to improve and take on a bigger role with New York in 2023-24.
The Rangers will have several candidates to consider to be their next head coach. Will GM Drury decide to take a chance on a candidate with no prior experience as an NHL head coach, such as Leach or Carbery? It is quite possible after Gallant, a more experienced coach, only lasted two seasons in the role with New York.
---
---