Taken first overall in the 2018 NHL Entry Draft, Rasmus Dahlin instantly became the core of the Buffalo Sabres defence. Dahlin was the clear-cut number one in the draft and has since blossomed into one of the best young defenders in the league. He is an outstanding skater, sees the ice better than most, and is an elite offensive threat. How did the Swedish defender get to this level? Prior to jumping to the NHL, he played with one of Europe's premier teams: the Frölunda Hockey Club.
Rasmus Dahlin and the Frölunda Hockey Club
For more than a decade, Frölunda Hockey Club in the Swedish Hockey League has supported a startling number of top prospects drafted into the National Hockey League. Since 1981, they have produced draft picks nearly every year including players like Daniel Alfredsson, Henrik Lundqvist, Erik Karlsson, Viktor Stålberg, Alexander Steen, John Klingberg, Frederik Andersen, and Dahlin.

Beyond draft picks, Frölunda has served as a finishing school of sorts, improving the play of Klingberg, Artturi Lehkonen, Max Friberg, and Lias Andersson. Dahlin is a next-level talent though, and looking to the 2020 NHL Draft, he should be joined by Lucas Raymond. The two are the latest in a long line of elite players who have played for the team.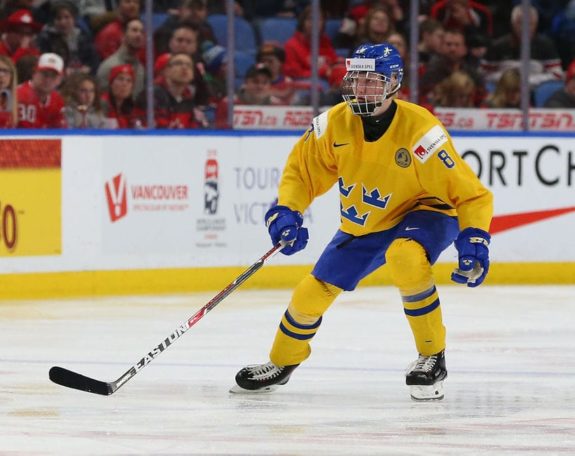 What makes Frölunda so special? Back in 2017, former THW writer Johannes Wheeldon corresponded with Björn Liljander, assistant general manager of Frölunda and Patrik Bexell, European Correspondent for Habs Eyes On The Prize. As the host of Puck Drop Podcast, Bexell has been covering Frölunda for some time, interviewing players and coaches.
Wheeldon discussed key questions with them about coaching young players and supporting the next generation of high calibre hockey players. Through this, it can be seen that Frölunda's success can be traced to three things: experienced and youth-focused coaching; a unique and personalized approach to player development; and a culture that permeates all aspects of the organization.
From Västra Frölunda to Frölunda Hockey Club
Frölunda was founded on February 3, 1938. In 2004, the club shortened its name from Västra Frölunda Hockey Club to Frölunda Hockey Club. Based in Gothenburg, the club has developed top hockey talent since the 1960s. While the most authoritative history of the club is "50 years of Västra Frölunda" by Szymon Szemberg, Derek O'Brien offers a chronicle of more recent developments for the club.
In the late 1970s and early 1980s, Vastra Frölunda hosted overseas opponents at Scandinavium. In September 1977, the World Hockey Association champion Winnipeg Jets toured Europe and visited Gothenburg. Four years later, the NHL's Washington Capitals and New York Rangers both made the trip.
However, it wasn't until 1995-96 that Västra Frölunda began to emerge as the team that exists today. They qualified for the first season of the new European Hockey League that year and lost to Dynamo Moscow in the semi-finals. They placed third the next year.
Frölunda rose to become a powerhouse in the 2000s, winning national titles in 2003, 2005, 2015, and 2019. Since 2005, it has played in the European Champions Cup and been a regular participant in the Nordic Trophy, and now the Champions Hockey League. They are by far the most successful team through the start of the CHL, winning in 2015-16, 2016-17, and 2017-18. This year, they are poised to make it back-to-back championships yet again.
An Integrated Approach
One way to understand Frölunda's success is based on their integrated approach to player development. As Patrik Bexell observes, when Campus Frölunda was opened in 2009, all teams associated with the program could be hosted under the same roof. This allows interactions between the coaches of different teams (U16, U18, U20, and A-team) to be streamlined.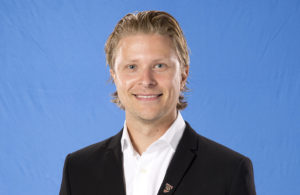 According to Liljander, assistant general manager, coaches meet weekly. He describes this as:
…coaches from both men's team and the academies share information and communicate amongst themselves and with managers. The coaches in the men's team are often working in the academy and academy coaches work with the men's team. This is how we can utilize the same playbook with all our players.

Liljander
Bexell notes that another aspect of this integrated approach is the dedicated Physiotherapy and Rehabilitation Clinic. Developed in collaboration with the soccer team IFK Göteborg, the clinic ensures young players don't overextend themselves and build muscle safely and as part of an overall training regime. Likewise, skating coaches work with physiotherapists to vary routines, exercises, and drills to allow players to get more out of their stride.
This integrated approach has three principal components. One involves coaches who are part of a broader team, who share a playbook, strategies, and tactics. As players move up in the system, they know the coaches, are clear on expectations and can build on their existing knowledge of the system, as opposed to starting from scratch. Second, and related to this, is an approach to player development that actively involves players in practices, elicits feedback and tries to find solutions together. Third and finally, these components, when combined are part of a culture at Frölunda that permeates all aspects of the organization.
Coaching as 'Tending a Garden'
In 2013, Rönnberg was hired as head coach.Rönnberg was the head coach of the U20 Swedish Team and an assistant coach for the Swedish men's national ice hockey team at the 2009, 2010, and 2011 IIHF World Championships. Rönnberg broke with Frölunda's former approach of buying expensive players from other teams. Instead, they began to look for young talent within Gothenburg's youth teams.
It is an approach where the coaches work actively to give direct feedback on concrete behaviors. Coaches focus on building skills and strengthening each player's individual profile. The basic idea is to support each player to become the best player they can be in the future.

Liljander
Rönnberg brought with him Mr. Pär Johansson and named him the assistant and defensive coach. Together these coaches work both with the men's team and in the academy.
Defensively Responsible Players
According to Bexell, Coach Rönnberg wants smart hockey players. He often mentions a "great hockey mind" when describing impressive young players. His expectation is that his players have a full understanding of the game. Rönnberg is looking for his team to drive and control the play. This requires forwards to be prepared to cover the defender going forward and is one reason Frölunda is gaining a reputation for developing defensively responsible players.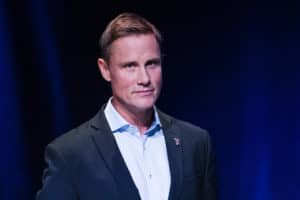 Liljander describes the team's mission as one designed to reach every player in whatever way resonates. "We are constantly looking at how we get to know our players, understand our player's profile and their personality. We tailor feedback tools to reach each player in ways they will respond to."
Rönnberg sees his role as one designed to support players and try to help them reach their full potential. He told Patrik Bexell: "I am just a gardener tending my garden, if I do everything right I get to reap the rewards."
Personalized Player Development
Focusing on tailoring education and development on the ice to an individual player's personality is a far cry from the approach in North America in which individual personalities are too often seen as a potential threat to team dynamics. Rather than trying to reach individual players in ways that they will respond to, it is common for coaches to bench players or relegate them to the fourth line to "teach" them something.  If this approach ever worked, it is out of step with research on how best to manage millennials. Young players want mentors, not bosses, and they want to be involved. In Frölunda, this starts early.
We work toward a developing a physical profile, and we utilize a modern playbook at both the men's team and at the academy. Of course, players need to be ready mentally as well. This occurs through daily guidance from our coaches and learning from their experiences on the ice…

Liljander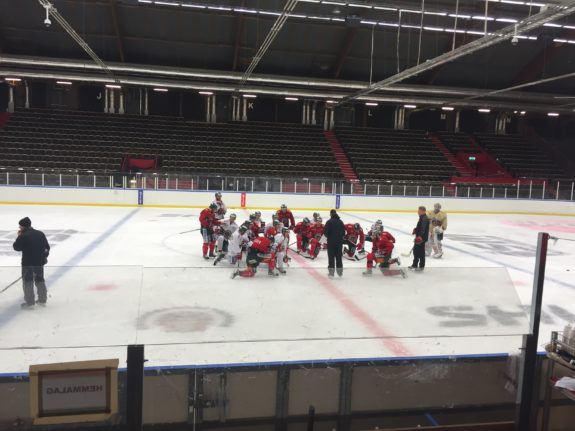 Hard Practices
According to Bexell and former NHL/AHL players who have played with the team, practice is harder in Frölunda than an NHL club. In part, this is due to the shorter 52 game schedule.
We practice to ensure our players are strong in key skills. These involve high-speed skating, short shifts, blocking shots, driving to the net, and having discipline. Only after we see this progression to focus on educating our players in our playbook. Finally, we want the player's individual brand and strength to be supported and developed to allow them to make a difference on the ice.

Liljander
What is unique with Frölunda is the role of feedback. Bexell observes that Rönnberg always explains the reason for a drill at practice. He asks players whether the drill is realistic and consistent with what he calls a "match situation." While in the end, the coach decides the best course for the team, they work hard to engage the players first.
Culture and the Power of Expectations
The most important aspect of Frölunda's success is the focus on working together to strengthen culture and common philosophy. This connects back to the use of the same playbook throughout the organization but is also related to coaches working with players from an early age that informs the approach to player development.
Patience and Persistence
As Bexell points out, there are a limited number of players in the SHL. On the one hand, this requires coaches to be patient with talent. On the other, if you approach player development as Frölunda does, you are allowed more time and space to work with younger players. For example, Frölunda invited a young Dahlin to practice with the Men's club. When Dahlin outplayed the rest of the team, Rönnberg reportedly said: "How many do we miss because we aren't observant enough."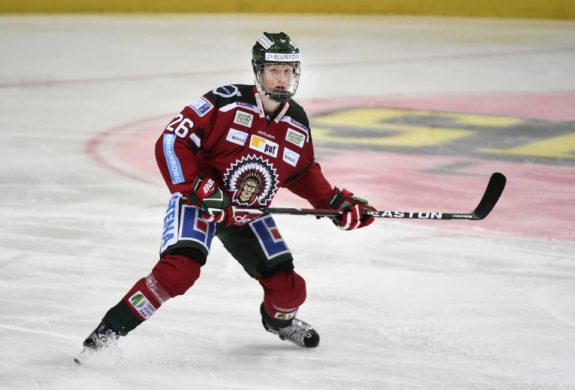 For Liljander, results are the byproduct of creating an environment where support and hard work helps each player to become the best they can be in the future.
We have many people who work hard every day with our players in the academy and on the men's team. This involves the every day hard work of coaching the players' behaviors, supporting their achievements, and getting the players to compete during every moment on the ice. We try to push over their boundaries every day.

Liljander
Individualism in Collectivist Cultures
There may be more than hard work at play here. Sweden, and Europe generally, are described as having more collectivist cultures. These cultures emphasize group goals above individual needs and community norms and shared expectations.
As Victor Hedman observes, Swedish hockey culture is a "…total philosophy of community that starts when you're young."
With this is the background, they have room to emphasize individualism, including the hockey "hero" or  "Man of the Match." There is a lot of incentive to be the best. For example, in many European leagues, each team's leading scorer wears the "Golden Helmet."
Compare this to North America where the culture of individualism and personal achievement is so ingrained that teams spend a lot of time emphasizing all the various ways players contribute to the success of a team as a whole. This may be why some suggest hockey players are boring. Too often, the consequence of displaying charisma or personality is being called a "clown" on national television.
Supporting Individual Development as a Team
Part of what Frölunda has done is find a way to build a team concept while emphasizing individualistic opportunities for player growth and development. This means focusing on a player's "individual brand and strength," and deliberately focusing on "individual player development." It means not treating players like replaceable cogs.
There are no secrets here. Basically everything is about hard work from everyone at Frölunda. This involves GM, scouts, head coaches, instructors & players. Everybody needs to work hard, over time, the successes will come.

Liljander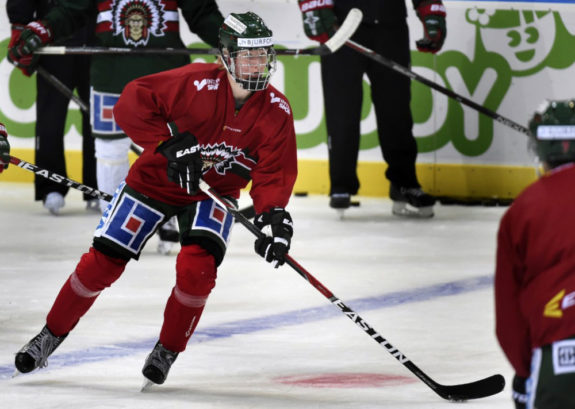 This is an approach that has proven to be very successful. Frölunda has had 82 players drafted into the NHL to date. In 2014, they had eight players drafted, the same number of players as the Czech Republic and Finland. Dahlin is the poster boy of this program so far, being the lone first-overall pick. With how many talented prospects this program is able to produce though, it might not be long before Dahlin is challenged for that title.
---
Latest News & Highlights
---