One of the best parts about being a sports fan is letting the imagination run wild whenever rumors leak out regarding players from around the league. Armchair general managers will tell you how they would fix their favorite team by acquiring Player X on the trading block for an over-aged veteran player and a fourth round pick. There's nothing inherently wrong with that; we all like to play make-believe from time to time.
But when a name like Jack Eichel enters the rumor mill, it's natural for every team to fantasize about what he would add to the roster. The captain of the Buffalo Sabres is one of those special talents that would be the top player on most teams across the league, including the Detroit Red Wings. An Eichel/Dylan Larkin one-two punch down the middle would add immediate credibility to Detroit's lineup that it currently doesn't have. But let's pump the brakes a bit.
These aren't the good ol' days when the Red Wings could just trade a top six winger and a first round pick for a game-changer like they did when they acquired goaltender Dominik Hasek from the Sabres back in 2001. This is 2021, and while these teams technically have what the other wants, both are likely to swipe left on a potential trade match.
A Mess in Buffalo
The Sabres are currently stuck in a purgatory worse than Hell. They haven't drafted lower than eighth overall since 2012. In that time, they've held the second overall pick twice (2014, 2015) and they drafted defenseman Rasmus Dahlin first overall in 2018. They have a strong collection of young talent with the likes of Eichel, Dahlin, Dylan Cozens and Sam Reinhart, but their draft record is filled with more misses than hits, and their results haven't improved because of it.
They've got big money tied up in wingers Kyle Okposo and Jeff Skinner (a combined $15 million cap-hit) but they've got zero goals and just two points between them. In fact, there's an argument to be made that the deal that Detroit and Buffalo should pursue is one that sends one of those guys to Detroit as part of a "cap dump". But this article isn't about that, it's about Eichel.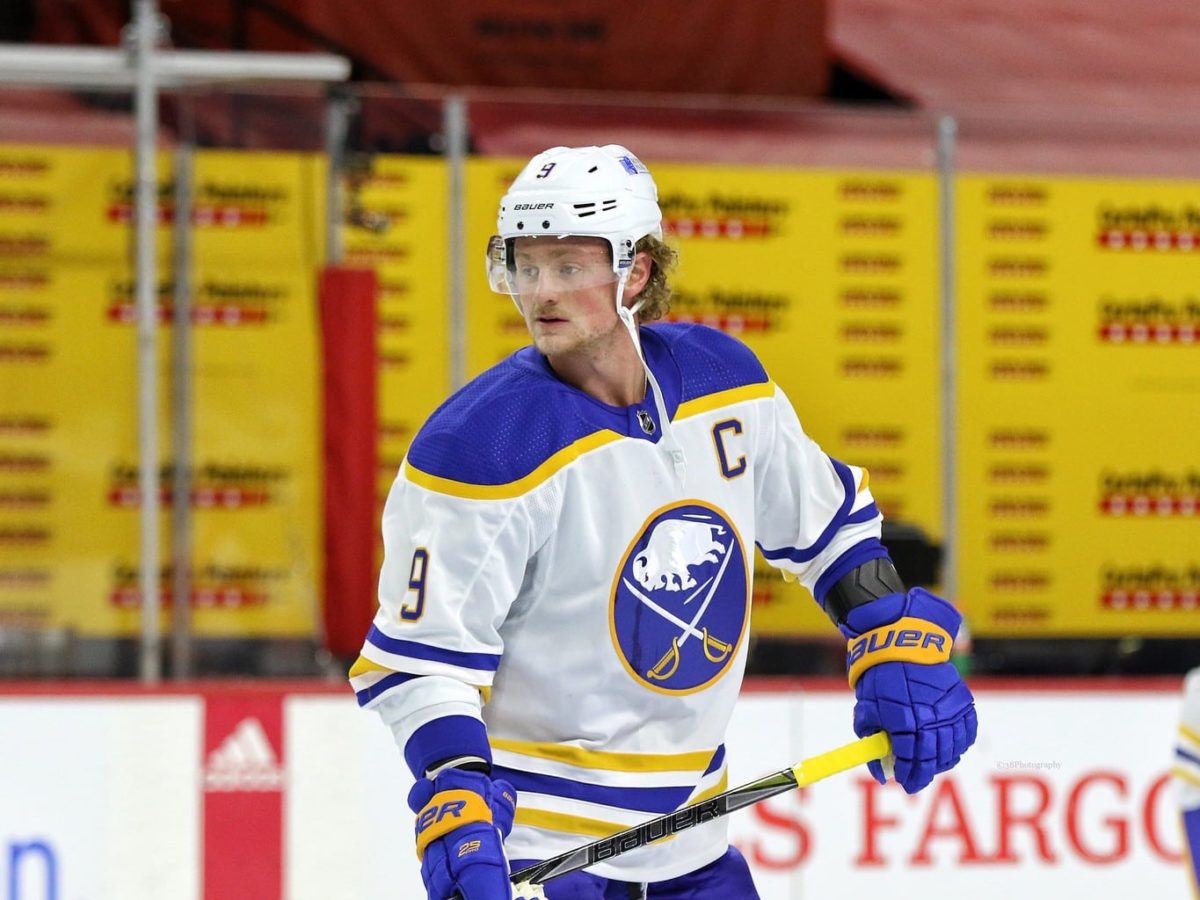 The 24-year-old native of Massachusetts has 354 points through 374 NHL games since he was drafted directly after Connor McDavid at the 2015 draft. His .95 points per-game (P/G) rate since breaking into the league during the 2015-16 season as an 18-year-old is tied for the 17th-best rate in the NHL during that time. Remove his rookie campaign, and those numbers rise to the tune of a 1.02 P/G, good enough for 12th-best in the league. There's a legitimate argument to be made that he's been a top-20 player in the league over the last five years.
This is a prime example of how a single top-tier player isn't enough to turn around a franchise's fortunes. Despite the Sabres' best efforts to surround this player with talent, they still find themselves stuck under the thumb of the league's top teams. They don't have a true top option in net. Dahlin's development is a bit behind schedule, but he's far from the biggest issue on the blue line. All of this, as well as general mismanagement by the team's decision-makers over the last five years, has lead us to this point. Instead of building a contender around Eichel, Buffalo could be on the brink of tearing it all down, beginning with their best player.
A (Different) Mess in Detroit
The story here has been told by many different people in many different ways. The Red Wings were perennial contenders for more than two decades, but it eventually left them without much in the cupboards. Once Nick Lidstrom and Pavel Datsyuk departed, the team's descent to the basement was quick and painful. Since 2017, they've held top-10 picks in the first round of the draft, with the most recent addition being Swedish winger Lucas Raymond at fourth overall last year.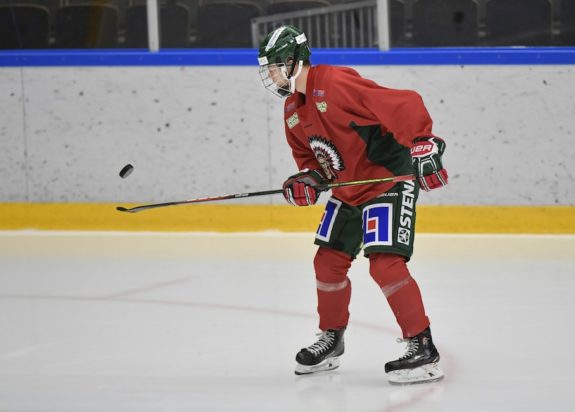 With a prospect pool headlined by Raymond and 2019 top pick Moritz Seider, the Red Wings are in a better spot from a prospect standpoint than they've been in a long time. However, they're still years away from integrating these kids into their lineup, let alone those kids turning the Red Wings into a competitive club. They're still very much in the "accumulate assets" phase of their rebuild, with another top-five pick in the 2021 draft seemingly on the horizon.
Meanwhile, their roster is filled with players in their prime (Dylan Larkin, Tyler Bertuzzi, Anthony Mantha) and veterans on expiring or short-term deals (Darren Helm, Luke Glendening, Bobby Ryan). Their general inability to manufacture consistent offense has done them in this season, and their overall team defense has only improved a little bit over last season's debacle. This is a team that needs help in all areas of the ice; no single player would be able to change this team from a rebuilder to a contender. That's fine, though. It's all a part of the "Yzerplan".
The Framework of an Eichel-to-Detroit Deal
Let's pretend for a moment that Red Wings GM Steve Yzerman decided to throw caution to the wind and go all-in on acquiring Eichel. Exciting stuff for sure, but at what cost?
It begins by including the Red Wings' first round picks in both this year and next year's draft. Sabres GM Kevyn Adams would be wise to milk any potential Eichel deal for all that he's worth, and a player of that caliber should yield a boatload of picks AND prospects (and/or roster players). Alright, so then add Seider, one of the top prospects in the game, to the deal, and probably Filip Zadina too. To finish it off, you're probably looking at including Robby Fabbri to the deal to make the money work, as well as give Buffalo a legitimate roster player back. Just like that, you've got yourself a deal, or at least close to it.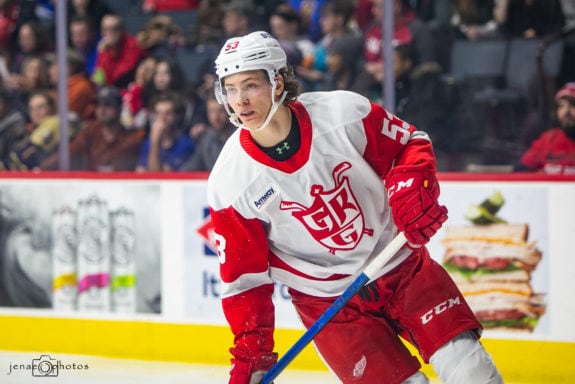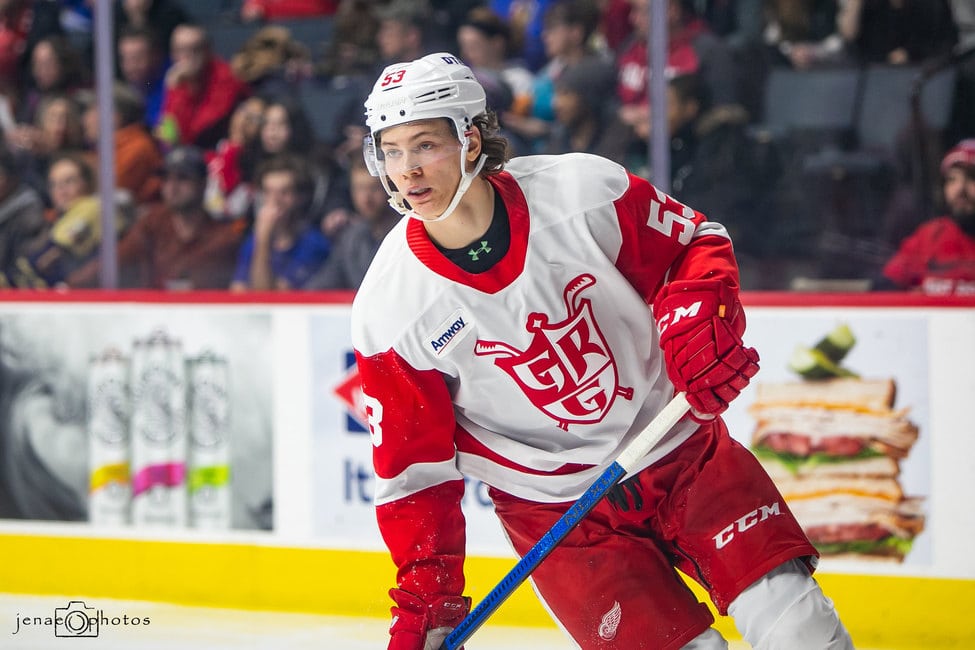 So then what? The Red Wings have added Eichel, but now their prospect pool is missing a blue chip defender like Seider, and they traded away the picks necessary to fill that void. While they would win more games by making this deal, it wouldn't be enough to make them playoff contenders. They could very well find themselves stuck in the same purgatory that Buffalo is in right now. Detroit would have to rely on finding gems deeper in the draft, as well as striking gold in free agency in order to build a contender around their core of Eichel, Larkin and the rest of the gang.
Other Considerations
Remember that infamous situation in 2017 where Eichel may or may not have played a role in getting his head coach fired? That coach was current Red Wings assistant coach Dan Bylsma. While many Red Wings fans wouldn't mind seeing the man in charge of the power play get canned, we cannot completely dismiss the possibility that he stays in Detroit past this season. If he stays, there's little to no chance that Eichel would happy about a reunion.
That whole situation speaks to another potential red flag in that Eichel has a bit of a reputation for not being all-in on his team. It's no secret that he's not content with where the Sabres are right now – that's part of the reason why these trade rumors exist in the first place. While we can debate whether or not he deserves that reputation, that "cloud" will follow him wherever he ends up in the future. With all the other things on the Red Wings and Yzerman's plate, adding this nonsense would only complicate matters further.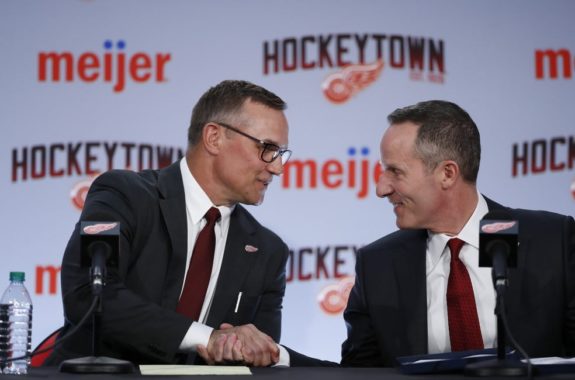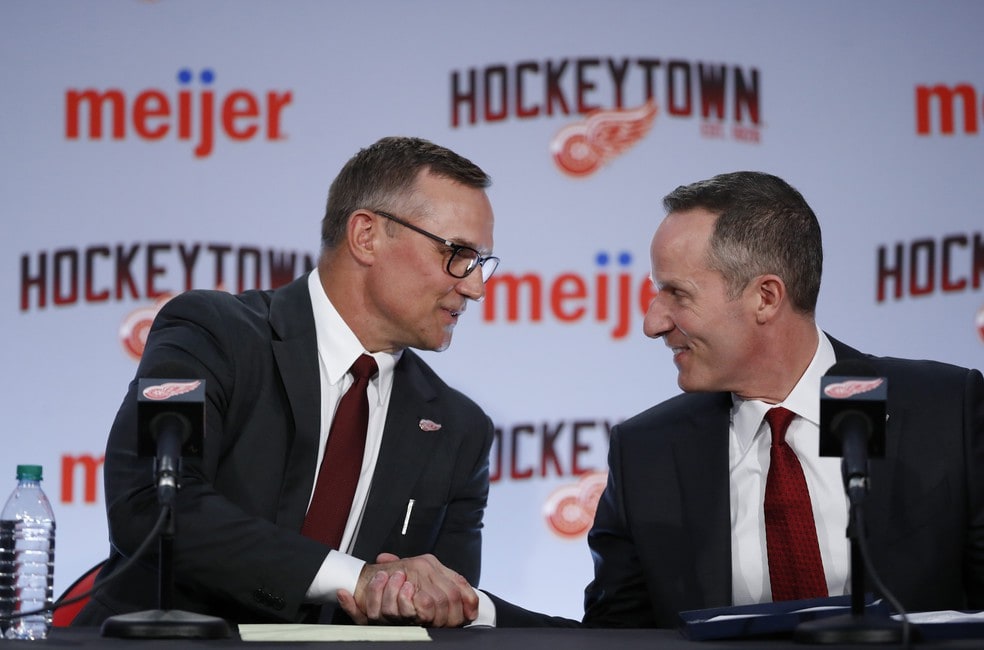 Finally, there's the matter of Eichel's contract. With five more seasons on it at a $10 million cap-hit, the Red Wings are one of few teams that could absolutely absorb the contract in full. However, taking on that kind of money isn't without its drawbacks. While the Red Wings have a lot of financial flexibility ahead of them over the next few years, it would be wise to keep it that way rather then tie themselves down to big-money contracts. With the salary cap slated to remain flat for another season or so, taking on $10 million immediately erases an eighth of your cap space. Part of the mess Yzerman inherited was related to over-inflated contracts that left the team with little wiggle-room. It is counter-productive to add another deal like that, regardless of the impact this player could have.
No Deal
Should the Sabres move ahead with dealing away Eichel, the team that acquires him will add a legitimate top center that can produce like few others in the NHL. That same team, however, will have spent a treasure trove of assets in order to acquire him. The teams that can do that are the ones that have a solid foundation of picks and prospects that are also a piece or two away from reaching another level. A common connection is the New York Rangers and for good reason – that's a team that is a top center away from doing some serious damage in the Eastern Conference for a long time.
The Red Wings, despite their strong collection of picks and prospects, are still bottom feeders that would only artificially accelerate their rebuilding timeline by acquiring Eichel. If they are legitimately interested in Eichel, they would be better suited to wait it out until the summer of 2026 when he is currently scheduled to become an unrestricted free agent. By then, the Red Wings should be done with their rebuild and could find themselves in a position to add a top-tier forward to help push them over the top. I know it sounds like a long time away, but Yzerman preached patience when he arrived, and he continues to do so. Dealing away the fruits of this rebuild does not jive with that message.
Good things come to those who wait. If the Red Wings want to add Eichel or a player like him, now is not the time. That time will come, however, and it will arrive because the Red Wings bet on themselves and their prospects instead of a single player.
Want more Red Wings content? Tune into The Hockey Writers' Grind Line — a weekly show on YouTube and Facebook. Check out our most recent show below, and make sure you subscribe to the channel so you don't miss any upcoming shows.
---
---