In the past, a contract like Rick Nash's would have created a lot of problems for the New York Rangers. It's not easy in the cap era to justify paying $7.8 million for a forward that hasn't scored more than 40 points since the 2014-15 season.
But with $3.35 million in cap space, New York can absorb Nash's top-heavy salary in light of his diminishing offensive production. And if worse comes to worst, Nash is an unrestricted free agent at the end of the season. He isn't the team's problem come July if they don't want him to be.
Yet, it's clear the Blueshirts are in for a dogfight to make the playoffs this season, and despite not scoring regularly, Nash does bring a lot to the table. As such, Jeff Gorton and co. have options, and what they decide to do with Nash will give us a peek into the franchise's near-future plans.
Option One: Trade Him
The summer of 2017 showed us that the Rangers want to be younger and begin a future without the veterans that made the team perennial contenders. We saw Derek Stepan, Dan Girardi and Kevin Klein depart and Anthony DeAngelo, Neal Pionk, Lias Andersson and Filip Chytil arrive. Since none of those additions made the club this season, it's clear Gorton is fine with moving out vets to bring in futures.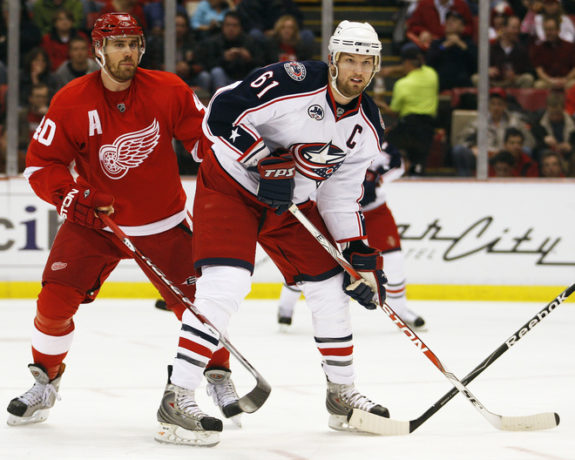 So where does that leave Nash? He's 33 years old, in offensive decline and is unreliable in the postseason. His frame, smarts and skillset still make him an attractive piece, but at $7.8 million will anyone want him?
Fortunately, there are a few teams in the Western Conference with a ton of available cap space, and since Nash's contract comes off the books in the summer, these team's would not be taking funds away from young players in the future if they acquire him.
For example, the Vegas Golden Knights could make a playoff push. They haven't slowed down and have $11.1 million in cap space. Nash would have an impact there. He's a big body and commands attention in the offensive zone. His leadership and experience would help an expansion team in the locker room.
There's also the Edmonton Oilers and Winnipeg Jets who have $11 million and $9.5 million in cap space, respectively. Would Nash agree to return to his native Canada? There are options to move an overpaid, ageing star at the deadline. The circumstances are accommodating and if the Rangers want to continue to restock their futures, moving Nash is a good choice.
Option Two: Keep Him Now, Lose Him in the Summer
Don't let his price tag fool you: the Rangers are a better hockey club with Nash in the line-up. He can't be counted on for 40 goals anymore – not even 30, really – but he brings a good many things to the table.
For one, Nash is one of the best penalty-killers in the league. He's worked under some of the most disciplined coaches around – Ken Hitchcock, John Tortorella, Alain Vigneault and Mike Babcock – and rarely makes a mistake in his own end. His reads on the penalty kill are spot on and his long reach helps break up plays. Still quick, Nash remains a threat while a man down and has a history of making power plays pay for poor decisions.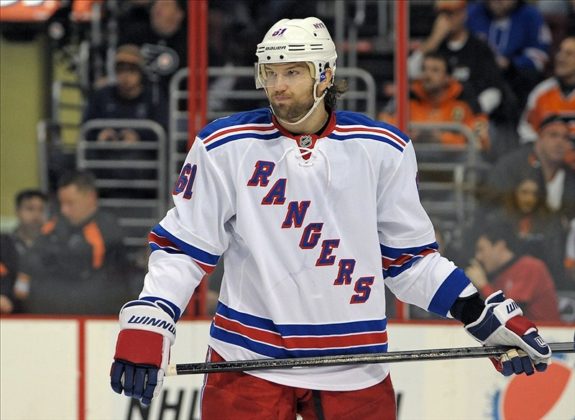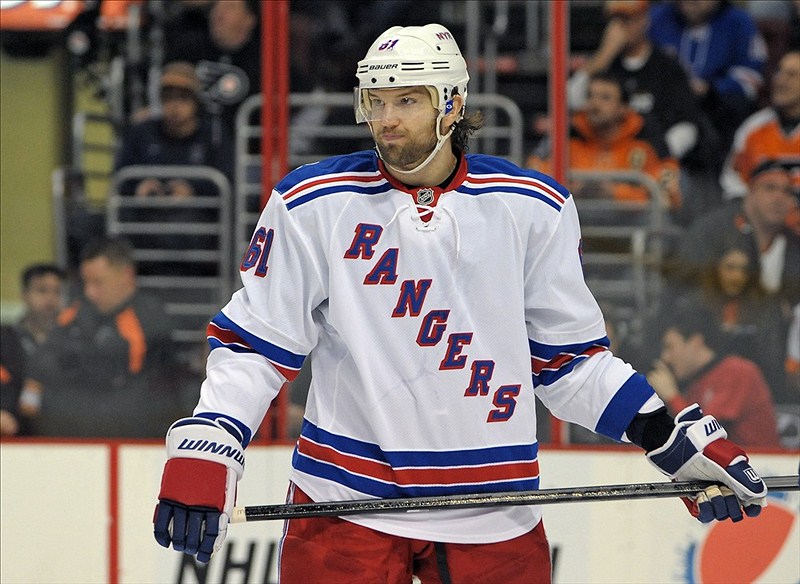 Although he's failed to reach desirable goal and point totals, he's still a force in the offensive zone. With his size and skill, he demands the attention of defenders and creates space for his linemates. His reputation forces teams to either match-up their top pairing against his line or assign ancillary sets to the task. Either way, the Rangers win: Nash's top-pairing matchups afford other lines better ones and if not, he faces lesser competition.
On top of all that, he's well-liked in the locker room and is one of the team's leaders. Despite not being a notable playoff performer, he's got a ton of postseason experience and, late in his career, should be hungry to win a championship.
Plus, if the Rangers hold onto him past the deadline, they're not obliged to re-sign him over the summer and could let him walk. The organization wouldn't recoup any assets but if the team has playoff aspirations Nash should remain a Ranger.
Option Three: Re-sign Him
Re-signing Nash is still a very plausible option for the Rangers. He said recently that he wants to stay in New York, but also understands the reality of the situation. And that reality is this: J.T. Miller, Kevin Hayes, Jimmy Vesey and Brady Skjei are all restricted free agents at the end of this season. Mats Zuccarello and Ryan McDonagh are unrestricted free agents in the summer of 2019. So, while Nash understands he'd have to take a sizable pay cut to remain with the franchise, Gorton may still need to cut Nash loose to free up funds for several key players.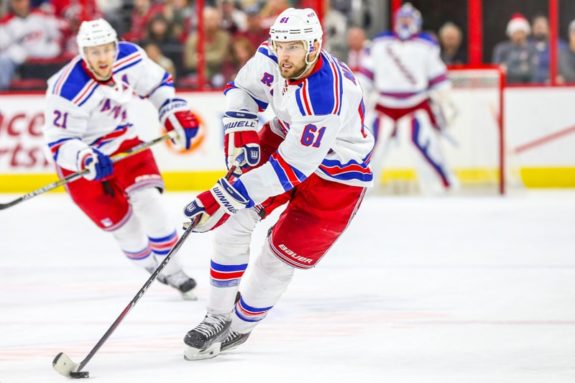 It's hard to say what a fair price for the winger would be, but you'd have to imagine a soon-to-be 34-year-old Nash could still command a $5 million-per-year deal on the open market. And for what he brings to the table, the money would be well spent.
Would he be willing to accept a $3.5 to $4 million short-term deal with the Rangers? At his age, he may be looking for more security. Afterall, it could be his final contract, and chances are that a potential negotiation beyond next summer would yield a smaller wage and even shorter term.
So, Nash could say that he wants to stay in New York, and he may well be telling the truth, but when push comes to shove, he's going to do what's best for himself and his family and that likely doesn't include signing a two-year deal worth less than $8 million.