It's the middle of August. This can only mean the days are long, it's unbearably hot, and there's virtually nothing to talk about in reference to hockey. It's the dog days, no question. This short window of time during the year leads to the usual rabid speculation and predictions for the upcoming season.
The Sabres were recently featured in the NHL's 31 in 31. Hockey analyst Dan Rosen gave his two cents on the team, which did feature some well-earned praise. However, a playoff push doesn't appear in the cards for this Sabres team. Despite all the positive changes and additions, they appear destined for a seventh straight year without meaningful hockey in April.
Most analysts and self-proclaimed 'experts' will undoubtedly agree with Rosen. This isn't an unreasonable perspective by any stretch, but I happen to disagree with it. Maybe the heat has taken its toll on me (I do reside in Charleston, South Carolina after all), but I foresee playoff hockey in Buffalo come next April. The same tried-and-true reasons that have kept the Sabres out of playoff contention in the past are simply losing their relevance.
Better Teams Ahead of Them
The Sabres are no Stanley Cup contenders; I'm not having any illusions here. But neither are plenty of other teams, especially in the Atlantic Division. The Sabres would struggle mightily to make a playoff push if they were in the Metropolitan Division. Thankfully they reside in the weary Atlantic, arguably the worst division in the NHL.
Red Wings/Bruins
Many of the Sabres' division foes are trending downwards. Take the Detroit Red Wings and Boston Bruins, for example. Both teams feature impact players who are aging rapidly and who are most certainly past their primes. Both teams also did very little to improve their teams for next season.
After 25 straight years of playoff hockey, the Red Wings finally took a step back last season. Honestly, this should be viewed as a positive in the Motor City. I'm not advocating for the team to tank or nose dive as the Sabres did, but after so many years of respectable finishes in the standings, the Red Wings could use a top-10 or top-five draft pick.
Detroit should relish in the idea of a rebuild. The days of Pavel Datsyuk and Mike Babcock are over. They deserve props for drafting and developing players, but the only way to gain ground in the Eastern Conference will be through an arduous rebuild, not a modest re-tooling. Their new arena will help ease the tough times ahead.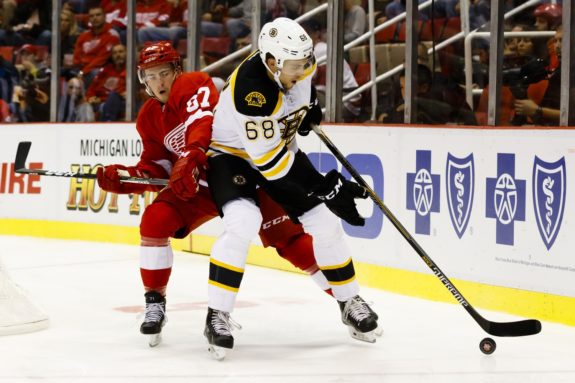 The Bruins are another team the Sabres could surpass in the standings. This may appear like a Buffalo fan taking the opportunity to rag on a Boston team, but in this instance, I think it's actually cogent.
It's no secret that when players get to around age 3o or so, a steep decline in production soon follows. Both longtime Bruins David Krejci and Patrice Bergeron are approaching this inevitable moment. Don't get me wrong, these are two great players, especially Bergeron, who is consistently one of the league's best two-way centers year in and year out. But we should not expect for either of these two players to surpass their respective point totals from last season.
Two other notable players have their better days behind them: David Backes and Zdeno Chara. Backes' contract will most certainly come back to haunt the Bruins at some point and Chara's career appeared destined to be over during last year's World Cup of Hockey. With virtually no additions to the team this summer, the Bruins may be on the outside looking in come next April.
Senators/Canadiens
Two Canadian teams are wild cards for me, both figuratively and possibly literally. The Montreal Canadiens and Ottawa Senators are teams that should not be feared by the Sabres. Sure, these teams made the playoffs last season, but could easily fall off the map based on only a few variables.
The Senators provided the hockey world with a touching Cinderella story with their playoff run last season. Is another deep run in the works for next season? I'm not buying it. Especially after improvements by the Sabres and other Atlantic teams, the Sens will bump up against greater parity within their division that will stifle their own improvement.
The Canadiens' window for a Stanley Cup passed years ago. From a purely utilitarian sense, the Habs are in no better position this year than they were in last. The Johnathan Drouin addition was a great move until you look at who they gave up for him. Not only that, but the Habs couldn't re-sign one of their more consistent point-producers from last season in Alexander Radulov.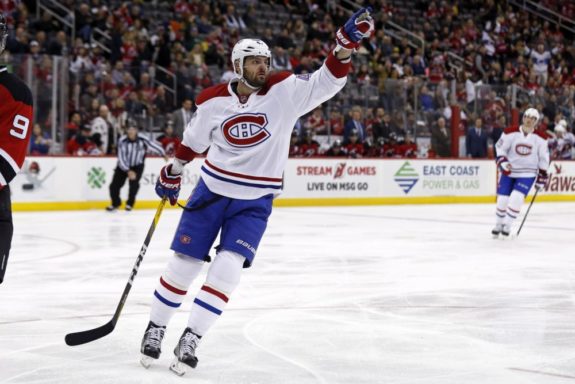 Re-signing goaltender Carey Price was of course on the top of the to-do list in Montreal. Is he worth $12.5 million a season, for eight years? Many will claim he is. For a player making that much money though, you'd want him contributing offensively. Insofar as he's their most impactful player, Price doesn't put goals on the board—something the Habs are desperate for. This massive contract will inhibit the Canadiens from addressing other needs on the team.
Maple Leafs/Lightning/Panthers
The real threats posed to the Sabres reside in Toronto and the Sunshine State. As much as it pains me to acknowledge that the Leafs are way ahead of the Sabres, I must give credit where credit is due. If the cadre of Leafs rookies can produce at a clip similar to that of last season, this team will make the playoffs. A veteran presence like Patrick Marleau could prove invaluable for this team.
Both Florida teams will make the playoffs if they remain healthy. The Tampa Bay Lightning are a legitimate contender if Steven Stamkos can remain healthy. Even with Ben Bishop gone, the goaltender position remains solid with rising Russian Andrei Vasilevskiy.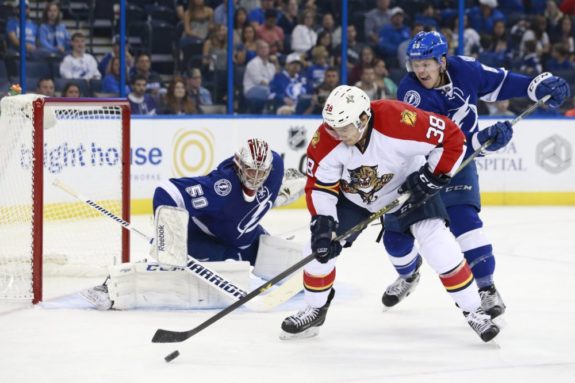 The youth movement of the Florida Panthers will be a force to be reckoned with as well. Injuries played a huge role in a disappointing season last year. Aleksander Barkov played in only 61 games, Jonathan Huberdeau in 31, and Nick Bjugstad in 54. This trifecta of healthy players should put the Panthers in a fine spot for a playoff push.
Now, of course, I just glossed over seven teams here, only touching on some minor details of an otherwise complicated and dynamic system at play. The point is, the Atlantic Division has the potential to be wide open. Enough teams either stagnated or regressed while the Sabres made enough moves, definitive or not, to at least make a case for a prospective playoff push next season.
Lack of Chemistry/Cohesion
Two seasons ago, the expectations for the Sabres were low. With an influx of many moving parts, including new coaches and players, the reasonable assessment was that it would take time for the Sabres to develop chemistry and invariably, an identity.
Last season, this excuse fell to the wayside. Yet again, though, it's creeping its way back to the forefront of the dialogue surrounding this team. With a new general manager in Jason Botterill, new head coach Phil Housley and a plethora of new players, the Sabres are being given an old excuse to not make the playoffs. Again, this reason is invalid.
The core of the team remains intact. No major losses were sustained on either side of the puck. If anything, the Sabres added depth at the forward position and solidified their back end. This doesn't qualify them as a contender by any stretch, but the team nonetheless improved. And if we can all agree that they vastly underachieved last season, then what are we to expect this upcoming season?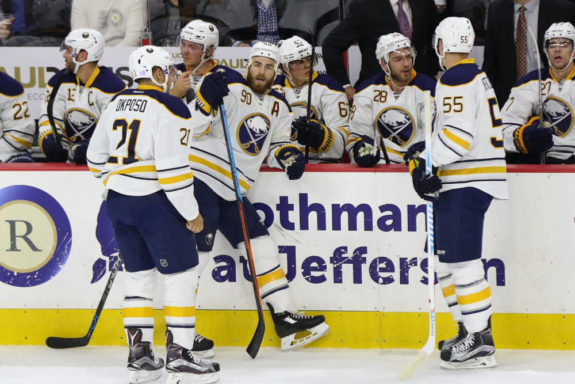 One great example really hits this point home. Take the Ottawa Senators from last season. This team was in a position somewhat relative to that of the Sabres now. They missed the playoffs, underachieved, etc. They then brought in new head coach Guy Boucher. The rhetoric we heard then is what we are hearing now.
Boucher made clear that "this would be a process," and that instituting a system takes time and most importantly, patience. Well, we know how that process panned out. They made it all the way to the Eastern Conference finals, taking the Stanley Cup Champion Pittsburgh Penguins to seven games.
Now, I'm not playing Nostradamus here, claiming the Sabres will make a comparable run. I'm simply saying that the changes the Sabres made can go in a variety of directions, one of which is right into the playoffs.
We should not discount the effect Phil Housley had on the Nashville Predators, and the effect he will have on this team in Buffalo. His ability to communicate with and improve players is well-documented. It just so happens that the Sabres need desperate help on defense, Housley's specialty.
Let me make this point clear yet again: I'm not saying the Sabres are guaranteed a playoff spot. I'm simply saying that if they miss the playoffs, it will because of reasons not yet thought of. The old excuses that kept them from playoff contention before are losing their clout.