Friday night, the New Jersey Devils will retire former defenseman Scott Niedermayer's #27, joining Scott Stevens (#4) and Ken Daneyko's (#3) numbers in the rafters of Prudential Center. The ceremony will honor Niedermayer, a former captain and one of the anchors of the Devils three Stanley Cup winning teams, and ensure that no player ever wears #27 on a New Jersey Devils sweater again. A fitting honor for a man who brought so much to the franchise. All the memories and reminiscing going on at the Prudential Center can stir up a lot of emotion, and brings up questions about where the team is now, as well as where it's headed, compared to the "glory days" currently being celebrated.
The weeks leading up to Friday's ceremony have been full of nostalgia about Niedermayer's career and the great moments it featured. Known for his excellent skating ability, Niedermayer is the only player ever to win every major North American and international championship, including four Stanley Cups and two Olympic gold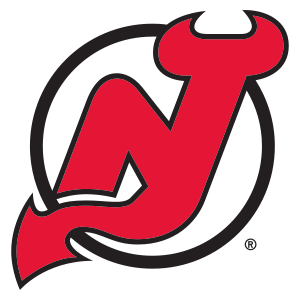 medals. In contrast to Stevens and Daneyko, who were known more as hard hitting or defensive blue liners, Niedermayer was a constant offensive scoring threat, and currently holds the record for most career points of any Devils defenseman, with 476.
There are at least two players on the team, Patrik Elias and Martin Brodeur, whose numbers will hang in the Prudential Center rafters in the coming years. Zach Parise and Ilya Kovalchuk could also see their numbers retired some day, but that's looking a bit too far ahead. Certainly, there is no shortage of all-time Devils greats currently playing in New Jersey. But the lack of playoff results in recent years, culminating with the team missing the postseason last year, have been well documented.
In recent years, the Devils seemed to be struggling to find their identity. An organization that had always preached defense, fundamentals, and a 'blue collar' style of hockey, New Jersey traded for sniper Ilya Kovalchuk in early 2010, and signed him to a mega deal that summer. It was a move that was uncharacteristic of the organization, and when it was made, it appeared the team had drifted away from its roots. A disastrous season, which saw Devils legend John MacLean fired days before Christmas as the team floundered, was something of a confirmation to those who felt this just wasn't the same organization from the Niedermayer-led glory days.
This season, new head coach Pete DeBoer has the team playing better. The return of Zach Parise from a severe knee injury and the continued steady play of veterans like Elias and Dainius Zubrus have the team in the playoff hunt once again.
The big question is, while celebrating past glory is understood, where is this team going in the future?
Captain Zach Parise, an unrestricted free agent after this season, is perhaps the biggest  key to where this organization is headed. Parise grew up in the Devils system and plays the game the "Devils way." Although he's regarded as one of the top players in the NHL, his play is unselfish and even workmanlike at times. Letting Parise leave would devastate the chemistry that is brewing in Newark.
The selection of defenseman Adam Larsson, the number four overall pick in the 2011 NHL Draft, also offers a clue. In drafting Larsson, the team passed on highly touted centers Ryan Strome and Mark Scheifele for an 18-year old Swede who they're hoping will anchor their blue line for the next two decades. Larsson made the team out of training camp, and along with fellow rookie Adam Henrique, has given fans a glimpse of what the team may look like far into the future.
The young talent the Devils are cultivating, along with stars like Parise, indicate that they haven't forgotten where they came from as an organization. GM/President Lou Lamoriello, architect of the Stanley Cup winning teams, knows what it takes to win. He also knows how to build and re-build. Which he's doing will depend on how this edition of the team performs at playoff time.