Ottawa hosted the 2012 All-Star festivities, their team sent the most players to the event, but as the second half of the season began they found themselves on the losing end of a key Northeast battle.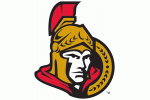 For most of the game the Senators were leading on the road, but with 45 seconds left in the 2nd period Milan Lucic hit a goal to bring the game to 3-2. In the final frame it was all Boston, scoring two goals to win at home 4-3. This was a different sight for Ottawa's fans as they are used to their team kicking it into another gear in the third period, not the opposition.
Colin Greening and Kyle Turris both had their first goals since January 19th against the San Jose Sharks, a positive sign that this team is continuing to get scoring from a large number of players. That has definitely been a key factor in this team's turnaround from the joke of the league last year to second in their division this year. Erik Karlsson netted the team's other goal.
This was the final road game before the team begins a five game homestand against the New York Islanders on Friday. Every game in the next five is winnable for the Senators, so despite losing to their division rival, they will have a chance to make up ground in the next 10 days.
If Ottawa wants to get back on the winning track they are going to need to play harder down the stretch than they did tonight. Getting only 7 shots on goal in the third period is unacceptable in a game of this magnitude.
If you are a good news, bad news kind of guy you can take away the fact that the Sens proved they could compete with anyone in the league Tuesday night in Boston. The bad news is they have yet to prove they can beat the best teams consistently.