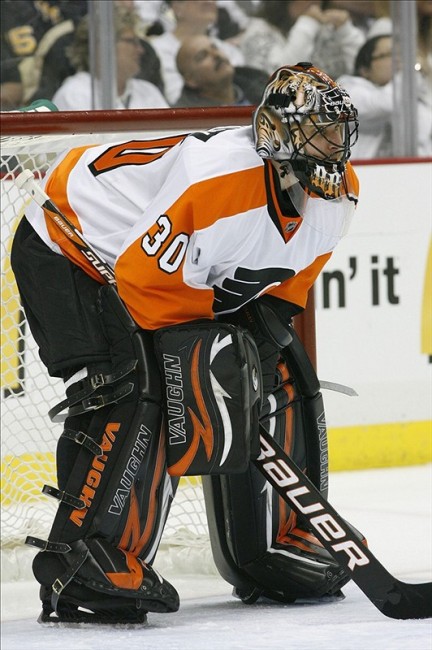 Ilya Bryzgalov has allowed 12 goals on 91 shots through the first three games of the 2012 NHL PLayoffs, good for a save percentage of .869 and a 3.96 goals against average. And yet, the Philadelphia Flyers have one each of those games, taking a 3-0 series lead over the Pittsburgh Penguins.
With the mayhem the first three games have brought, Bryzgalov's play has been the least of anyone's worries. But has the $50 million net-minder elevated his game enough to carry this team through the playoffs? Philly may have captured the first three games, but the series is far from over, especially against a team as talented as Pittsburgh.
Bryzgalov has shown flashes of brilliance to go along with uninspiring moments. With that in mind, let's break down each goal he has allowed in this series and see just how at fault he is for those pedestrian stats.