The Anaheim Ducks brought their three-game winning streak and wave of momentum into their second matchup in seven days with the Washington Capitals last night at Honda Center. Anaheim failed to extend its win streak to four, falling in overtime 3-2 and splitting the season series in the process. With the NHL's looming trade deadline, both clubs appear to be positioned as sellers, making this the final time we could have seen these two rosters as currently constructed. Let's look at some takeaways from the game.
Positive: Ducks' Young Core Delivers
The future of this team looks bright. That's before you consider some of the players in the prospect pool, and the franchise-altering talents potentially awaiting them at the top of this summer's NHL Entry Draft.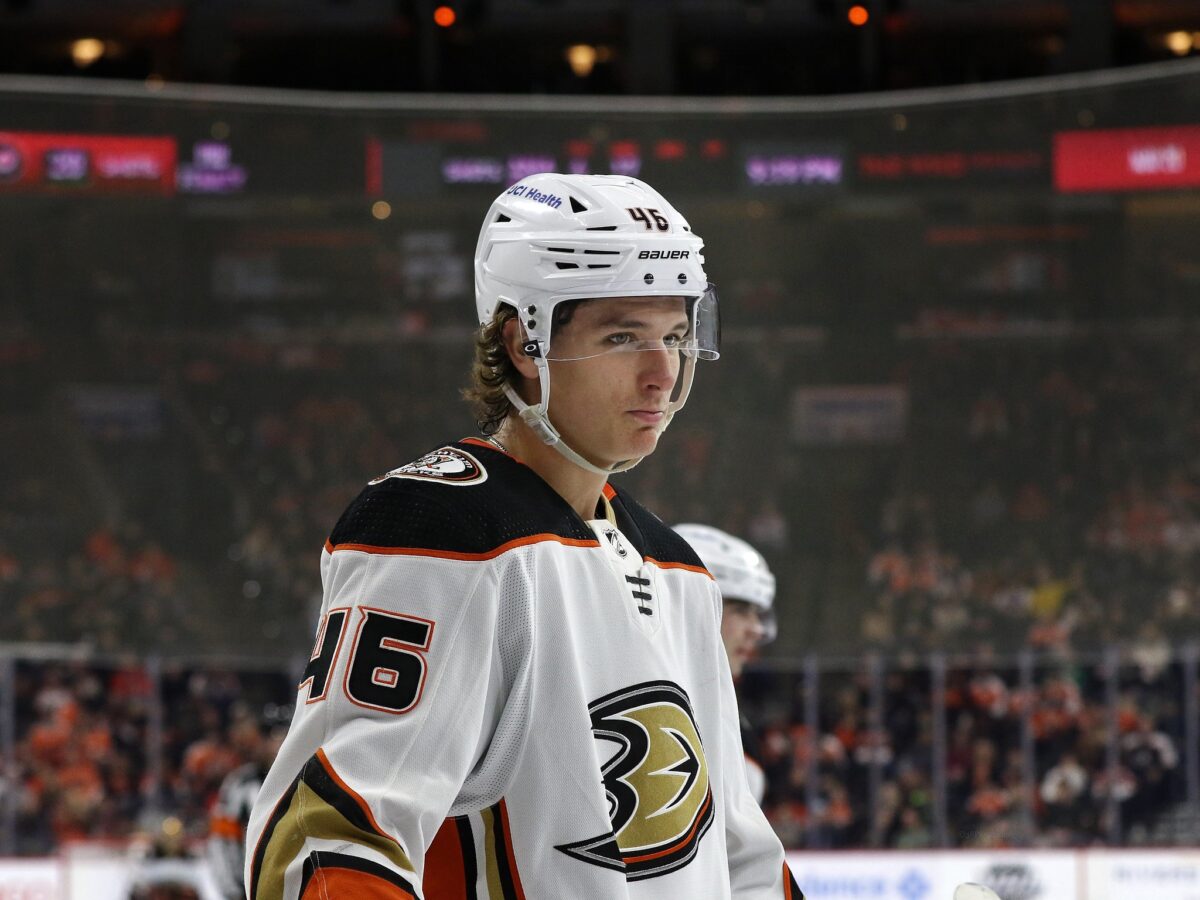 We continue to see the kind of impact that many of the Ducks' young forwards can have on a game. It was no different last night, despite the game ending in an overtime loss. Troy Terry, no surprise here, got the scoring started by weaving through and attacking opposing defenders and using his adept shooting skill. The way he creates angles, shoots between or around defenders, and utilizes speed and patience can make it really difficult on a goalie. That's what we're witnessing right now. He's been on an absolute tear since returning from injury, running his goal scoring streak up to four with his 17th of the season. He's the total package offensively.  
Not to be outdone, Trevor Zegras continued his strong 2023 calendar year and has now tallied 25 points since Jan. 1. He executed a simple breakout with Cam Fowler to get the puck to Terry for Anaheim's opening goal, and scored one of his own to tie the game at two in the third period. Mason McTavish assisted on the goal, continuing his impressive run of late in which he's had four assists. He trails only Matty Beniers in rookie scoring and should get every opportunity to continue chasing him as the Ducks enter the final quarter of their season.
Related: Ducks News & Rumors: Gibson, Zegras & More
---
Latest News & Highlights
---
The Ducks have been without Adam Henrique for some time now as he sits on injured reserve. He also remains one of Anaheim's potential trade candidates. We are getting a glimpse of what their offense looks like without him. While he'd be a welcome addition back to the lineup in the event he stays in a Ducks uniform, there is a lot to like about the play we've seen from the Ducks' young offensive stars lately.
Positive: Team Defense Limits Washington's Big Stars
Not unlike their previous matchup, the Capitals' big stars were a bit quiet. Credit the Ducks' team defense for keeping Alex Ovechkin, Evgeny Kuznetsov and Dylan Strome off the scoresheet. None of those players registered a point against the Ducks this season.
Team defense, of course, includes their last line of defense, John Gibson. He had the pleasure of once again backstopping the Ducks against a potent offense. Ever up to the task, he made 36 saves, including some highly impressive, and crucial, ones to keep the game close. He stopped a penalty shot as well.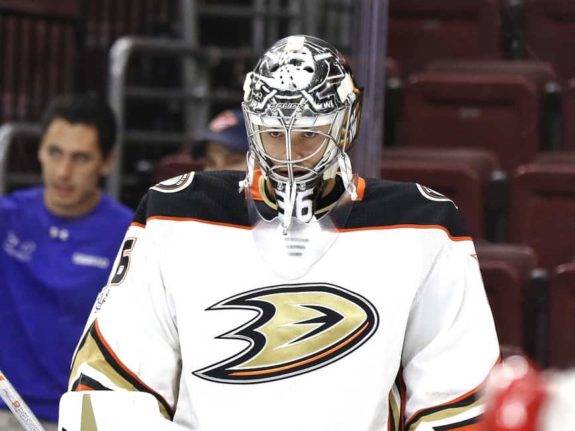 Unfortunately for the Ducks, they also had to contend with the likes of Nicklas Backstrom, TJ Oshie, and Tom Wilson, who did factor into the Capitals' offense and were largely responsible for the victory last night.
Negative: Ducks Lose Track of Tom Wilson Twice and That's the Game
Wilson has missed a majority of the season but has made a big impact in his return to the lineup. His effort last night was the difference for his team. Off an Anaheim turnover to begin the third period, he found a soft spot in the slot and ripped a shot by Gibson. He also delivered in overtime.
The three-on-three session is so exciting. The additional space on the ice gives star players a chance to display their skills and really shine. Wilson and Oshie took full advantage of it to give Washington the extra point in the contest. For a big body, Wilson used his speed effectively to beat Trevor Zegras to the inside and establish position, while Oshie was racing into the attacking zone at full speed. His centering pass to Wilson ended the game, and the Ducks' bid for their first four-game win streak of the season, as the puck redirected off his skate and past Gibson. A tough ending to an otherwise good game for Anaheim.
Ducks Can Extend Point Streak to Five by Beating Montreal
This was a weird game. The Ducks played well to get themselves back in the contest and force overtime, but a bit of a fluky goal ended it quickly. One of those games where each mistake cost them dearly. They just made one too many.
The trade deadline looms large for these two clubs who have underperformed this season. The Ducks don't play again until after the deadline, and with many veterans on the block, some of them may have very well played their last game in a Ducks uniform. Time will tell. Either way, they have a chance to close out their homestand strong and extend their point streak to five games in a tilt with the Montreal Canadiens on March 3.