When the Tampa Bay Lightning traded goaltender Ben Bishop to the Los Angeles Kings at the 2017 trade deadline for Peter Budaj and defensive prospect Erik Cernak, it was hard not to feel underwhelmed by the return. During his tenure in Tampa Bay, Bishop was one of the best goaltenders in team history. He not only set multiple franchise records as a starter, but he also earned two Vezina nominations, an unheard of feat for the franchise. The return of a backup goaltender and a prospect just didn't seem to add up to what the Lightning were losing.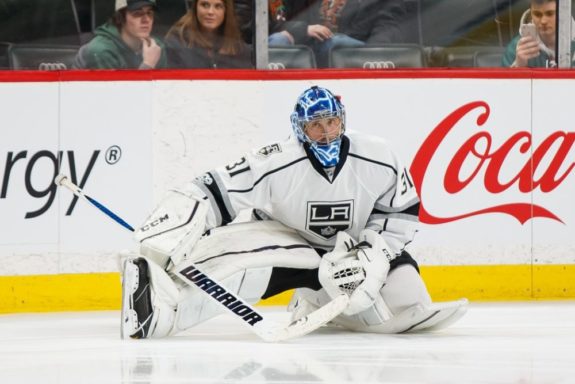 However, less than two years after the trade, you can see why then-general manager Steve Yzerman pulled the trigger. Even if Budaj was eventually replaced by Louis Domingue as the team's backup goaltender, Cernak is already starting to make a name for himself within the franchise. After a strong first year as a full-time pro with the Syracuse Crunch and some impressive preseason play, the young Slovakian defenseman is making a case to break into the NHL sooner rather than later.
Cernak a True Defensive Prospect for Tampa Bay
If you looked at only his scoring numbers, one could easily write off Cernak as just another prospect in the Lightning pipeline. His five goals and 22 points during the 2017-18 season are far from impressive totals, making him only the fifth-highest scoring defenseman on the Crunch.
However, what sets Cernak apart in Tampa Bay's prospect pipeline isn't his scoring acumen, but his true defensive potential. See, the franchise already has two young defensemen with high offensive upside in Mikhail Sergachev and Cal Foote. What the Lightning lack is a standout defense-first prospect to pair with them—that type of Anton Stralman-esque player who can shut down his side of the ice, allowing his offensive-minded partner free range to jump into the play without worry.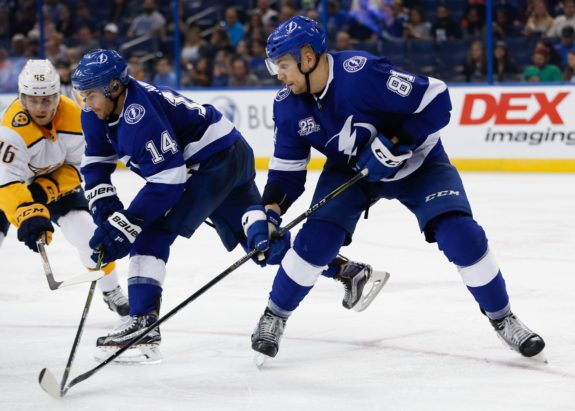 Cernak filled this role perfectly during his time in Syracuse last season. He became known for his steady, smart play at the blue line that keeps the play in front of him and the puck away from his net.
This is evident in the fact that he sported the Crunch's second highest plus/minus total last year, putting together an impressive plus-30 as a rookie. Even if this is a flawed statistic, a number that high can't be ignored, especially when you consider that the Crunch started the season poorly.
Cernak Making a Case for the Lightning
Even early on in his career, Cernak is making a strong case to play in the NHL. In five preseason starts with the Lightning, he has looked impressive despite not registering any points. This is due to his ability to play hard minutes alongside some of the team's top defensemen like Ryan McDonagh. As said by Rawcharges' GeoFitz4 regarding Cernak:
He's been steady and a solid defenseman. He doesn't look out of place. He passes the eye test from what I have seen of him for being capable of playing in the NHL right now.
During the preseason, Cernak at no point looked out of place. He plays with that perfect mixture of confidence and intelligence that you hope for when you see a young defender given an opportunity to make an impression. While this is just preseason games, it still bodes well for where he is with his development and his future in the NHL.
Lightning Will Be Seeing More of Cernak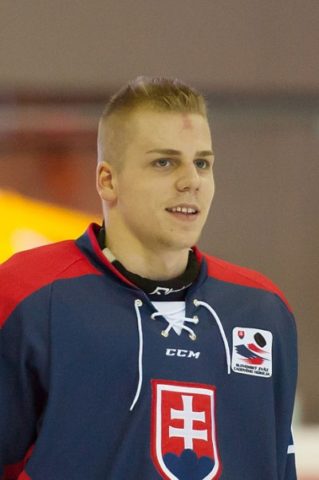 It's too early to say if Cernak will have any impact on the Lightning this season. Even if he is capable of playing in the NHL right now, there is no reason for the franchise to rush him into the league. Playing one more year in Syracuse alongside the likes of Foote or Dominik Masin should only help him progress his game, making him all the better when he eventually reaches Tampa Bay.
Given the fact that the Lightning could be losing three or more of their starting defensemen in the 2019 offseason, that seems like the perfect time to move Cernak into a full-time role with the franchise. While he could act as a mid-season call-up this year should an injury occur, the Lightning have to be hoping they can stay healthy and not have to call upon him (assuming he would not make the final roster out of camp).
If they do decide to give Cernak an opening-night role this year, though, there's no reason to believe that he won't succeed. He has the size, skill and hockey IQ to make an immediate impact on the team, even if that isn't on the score sheet. While scoring is often equated to success in the NHL, the Lightning would be happy to have his silent defensive presence that will allow others to do the offensive talking on the ice.