Depth is an important aspect of any team. While there are a few kinds of depth player, the types that have the biggest effect on a team are game time depth and franchise depth. Game time depth refers to those players in the bottom six or on the third defensive pairing that can help take pressure off of the stars. Every team wishes they could be deep enough to roll out three scoring lines with their top defensemen playing less than 20 minutes a night.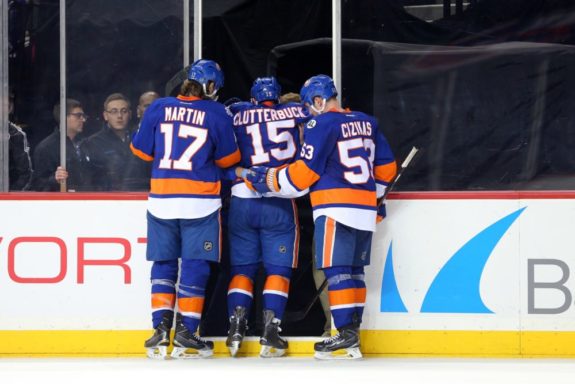 Franchise depth, on the other hand, allows a team to replace injured players with a reasonable drop-off in productivity. While it can be impossible to replace the productivity of a star player, teams that can reduce the impact of the loss are the ones that make the playoffs. This can be a third-line winger who can play on the top line when the need arises or a minor leaguer who can step into a role on the bottom pairing without looking like a fish out of water.
The Lightning Have Depth
When the Tampa Bay Lightning were most successful, they showcased both game time and franchise depth. When Steven Stamkos was injured for the majority of the 2013-14 season, then-rookies Tyler Johnson and Ondrej Palat were promoted from franchise depth to a permanent position among the Lightning's top-six because of their stellar play. During the 2014-15 season, the Bolts featured 11 players who scored more than 10 goals and had enough strong defensemen to keep Victor Hedman's nightly workload at or below 20 minutes in the regular season, a good example of the team's game time depth.
Heading into the 2017-18 season, the Lightning have an abundance of veteran depth but are lacking in both the game time and franchise departments. While no one can doubt that the team has some high-end talent on their roster, there is an overwhelming number of bottom-pairing wingers and third-line defensemen fighting for similar roles on the team. If everyone stays healthy, players like Chris Kunitz, Alex Killorn, Ryan Callahan, JT Brown, Cedric Paquette, Yanni Gourde, Gabriel Dumont and Vladislav Namestnikov would provide strong depth options as penalty killers or grinders.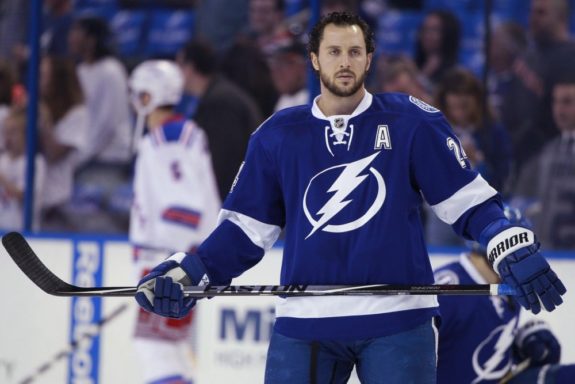 The issues begin when the first injuries hit. Many of these great depth players aren't able to keep up on the first or second line on a nightly basis. When players like Killorn or Callahan were put in those positions over the last two seasons, they struggled. Both are fantastic third-line grinders, but they can only play on the top-lines in a limited role.
Developing the New Depth
The other issue with the overabundance of depth is that it takes ice time away from rookies and prospect players. Heading into training camp this fall, the Lightning have a number of young players who should be competing for limited playing time. Part of the Lightning's success over the last five years comes from the development of young players so they are ready to take on bigger roles when needed. Without being awarded valuable ice time at the start of their rookie careers, players like Johnson and Palat might not have been ready to step in for Stamkos when he was injured.
With young players like Mikhail Sergachev and Adam Erne seemingly ready for the full NHL experience, losing ice time to recent signees Kunitz and Dan Girardi will slow down their development. Besides more established rookies, a player like Anthony Cirelli has breakout potential and the ability to earn a roster spot out of training camp.
Even if the Lightning have shown that they are willing to promote standout rookies like Brayden Point over veteran players on larger contracts, they still created an unnecessary logjam by adding more depth players to their roster this offseason.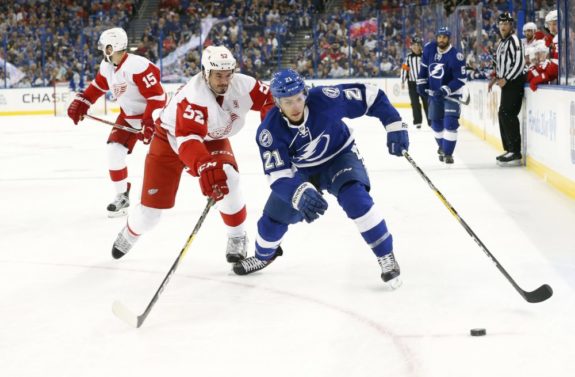 Too Much of a Good Thing?
While the Lightning are not lacking in the 'heart and soul' or 'grinder' departments, there's a real drop off in scoring potential as you go down their roster. This sort of drop-off in talent has the potential to be season breaking like we saw during the 2016-17 season after Stamkos suffered his injury.
Extra depth can be a great thing, but the Lightning have a lot of work to do this off-season. Perhaps all of this depth will pay off, and some of the expected bottom pairing players will see an increase in their expected output, like what Point and Jake Dotchin did in the previous year. If they don't, the Lightning will have to spend a lot of time trying to balance their roster.