There are few things as uncertain in the NHL than overtime. Between the nonstop action of three on three hockey to the coinflip that is a shootout, one can never predict what will happen. Sometimes, however, a player can rise above the insanity and find consistent success where others struggle. For the Tampa Bay Lightning, they have found their overtime hero in Brayden Point.
Since he burst into the NHL in the 2016-17 season, Point has made a name for himself in overtime. He is more than the Lightning's shoot-out specialist, though. He is a clutch performer who has put the weight of the Lightning on his back in overtime to carry them to victory. So far this season, Point has accounted for five goals on the shootout (four of which were shootout winners) and four overtime winning goals.
Point is a Shoot-Out Machine
Let's start with Point's bread and butter: the shootout. During his rookie season, Point posted a healthy 71.4 percent success rate on the shootout, scoring on five of seven attempts overall. At the start of the 2017-18 season, however, he started slow, missing on his first three attempts. Since those misses, Point has righted his shootout ship, scoring on his next five attempts.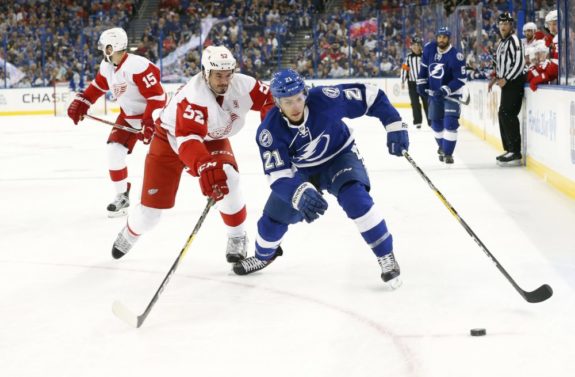 There is a certain flair to how Point approaches the shootout. He takes it fast, as if he is attacking the opposing goaltender instead of sitting back trying to outmaneuver or out think them. This isn't saying that he doesn't have some of the trickiest hands on the Lightning (he does), but he doesn't give the goaltender the time to think or react to his movements. As he said to Roger Mooney of the Tampa Bay Times:
Guys have moves they are comfortable with, go-to moves that work on goalies. But goalie to goalie, that changes. For myself, I like to have speed coming in.
No matter what his secret is, the Lightning are cashing in on his skills. After trading both Valterri Filpulla and Jonathan Drouin in 2017, the Lightning were lacking a serious shootout specialist. Point has filled in this role beautifully and he should only improve upon this success as he continues his career.
Point Loves Playing Three on Three
The second half of Point's overtime domination is his excellent play on the three on three. This season, he has scored the winning goal four of the six times the Lightning won in overtime. While some of this success can be attributed to the play of his linemates who are able to make the perfect pass to put Point in the position to score, he is doing more than just capitalize on others play. He is able to utilize the extra space on the ice to make moves that wouldn't be possible on a typical five on five game.
For example, when Point deeked out Evgeni Dadonov before scoring the game-winning overtime goal on Mar. 6, he did so by taking advantage of the space one is only provided during the three on three. Typically, there would be a defender behind Dadonov to either knock the puck off of his stick or take away the shooting lane.
However, without that defender, Point had nothing but open ice after beating Dadonov, giving him plenty of time to line up a shot. Even if these goals are only products of the overtime ice, they still are highlight-reel plays that Lightning fans will look back on for years to come.
Point is Playing a Clutch Game
Fortunately for the Lightning, Point has been more than an overtime hero this season. He currently leads the team with 10 game-winning goals, four more than Nikita Kucherov who is second on the team with six. He also plays significant time on the penalty kill, and has accounted for two goals and four points while shorthanded this season. Not only is he able to score a lot of goals, he also is defensively responsible forward, sporting a 51.7 percent Corsi and is a plus-21 this year.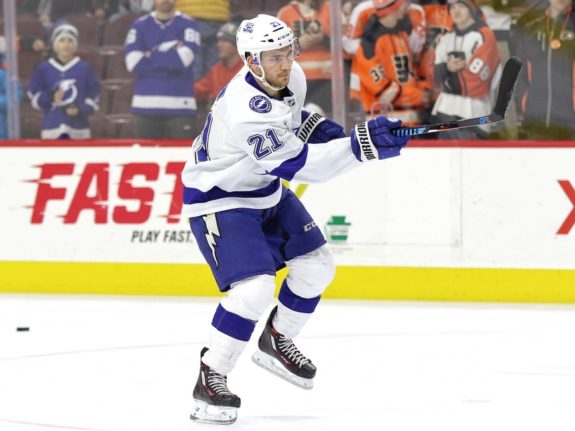 After his impressive rookie year in 2016-17, Point has found his full form in his sophomore campaign. He is more than goalscorer for the Lightning this season: he is an offensive catalyst that has been a major part of the team reaching 100 points first this year.