With the playoffs quickly approaching, it's clear that the Tampa Bay Lightning will be buyers at this year's trade deadline. While the Lightning have been one of the league leaders all season long, they could use some defensive insurance before the playoff gauntlet begins. Despite featuring a fairly deep defensive unit that can provide scoring and suppress opponents, there is a noticeable hole in their top pairing. For the majority of this season, Jake Dotchin has appeared in over his head on the top line with Victor Hedman.
This sort of noticeable issue can be covered up during the regular season when you only see an opponent a few times, but it is exploitable over a seven-game series. While the Lightning could move Anton Stralman back on the top pairing with Hedman, this would leave rookie Mikhail Sergachev exposed on the second line – another less than ideal scenario for the Lightning. With this in mind, the Lightning need to find a defenseman who can play top-pairing minutes with Hedman or act as a mentor for Sergachev throughout his first playoff experience.
All-Star Mike Green Fits the Lightning's Needs
Of the defensemen likely available at the deadline, Mike Green is the perfect player for the Lightning. While playing with a rebuilding Red Wing's franchise, Green averaged 35 points each season in route to an All-Star nomination in 2018. Along with these solid offensive numbers, he consistently plays 20 or more minutes each night, giving the Lightning a needed minute-eating defenseman. Besides, he is a right-handed defenseman who slots in beautifully next to lefty Victor Hedman.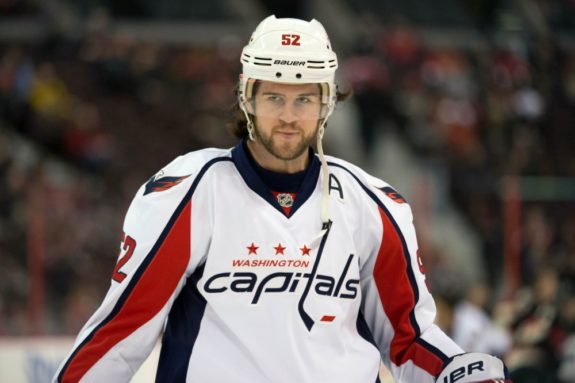 Even if Green doesn't work on the top pairing, having another All-Star defenseman on the roster would allow for Anton Stralman to move back onto the top line with Green taking over next to Sergachev. With over 750 regular season games and an additional 76 games of playoff experience, Green would be the perfect mentor for the 19-year-old Sergachev.
Green Is a Worthy Investment for the Lightning
Cost-wise, Green would be an expensive deadline acquisition for the Lightning. With relatively few defensemen available, the Red Wings will be demanding top dollar for their premier blueliner. Looking at rental defensemen trades over recent seasons, he will garner at least a first-round draft pick, a roster player and a conditional pick in the second to fourth round range. This price could be even higher if teams on the outside of the tight Metropolitan division decide to make a run at the playoffs instead of selling.
While this cost is far from cheap, it would be a smart investment by Lightning general manager Steve Yzerman. With the Lightning considered a contender for the Stanley Cup this season, they need a roster that can keep up with the multi-month grind of the playoffs. Without adding a player of Green's caliber, the Lightning are one blocked shot away from having to heavily rely on Dotchin and Andrej Sustr to carry the right side. With their less than consistent play, this could spell disaster for Tampa's Stanley Cup dreams.
Lightning Giving Green a Trial Run
This offseason, Green will be an unrestricted free agent. For the Lightning, bringing him into the franchise for a playoff run would be the perfect time to introduce him to Tampa. If he fits well with the team, Yzerman could work to re-sign him on a two or three-year contract to stabilize the Lightning's defense while prospects gain a few more years of needed experience.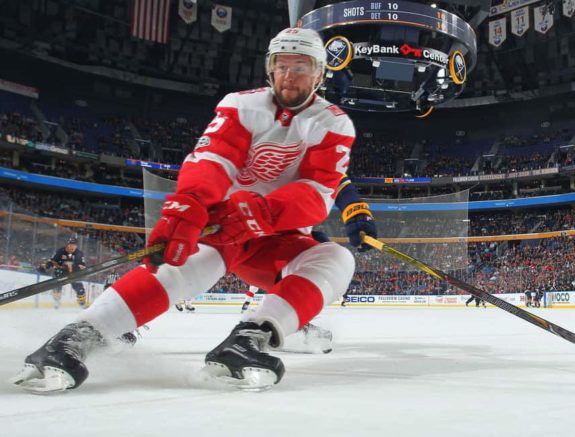 At 32 years old, Green will be looking for a multi-year contract that brings him both job security and a consistent chance to win a Stanley Cup. In their current form, the Lightning will be a championship contender for the next few seasons, lining up with Green's ambitions. Given Yzerman's ability to re-sign players to favorable contracts, it wouldn't be surprising to see Green retained for more than just one playoff run.
Looking for Greener Pastures
Even if Green were brought in for just one playoff run, he is the right choice for the Lightning right now. He not only fixes the Lightning's largest issues on defense, he also provides an experienced locker room presence for a Stanley Cup push. Even with a team as strong as the Lightning, you can never have enough talented, high-character players on your roster.