On Oct. 24, 2014, Tampa Bay Lightning head coach Jon Cooper decided to pair Tyler Johnson, Nikita Kucherov and Ondrej Palat on the same line, and they became known as 'The Triplets' to Lightning fans. Each player has their own style and brings something different to the team. Johnson is a speedy center who can blow past defensemen. Palat is more of a two-way, playmaking center who can backcheck with the best forwards in the league. And Kucherov, well, he's a pure goalscorer.
Related: Lightning Struck Gold with the Triplets Line
The Triplets took a step back after the 2014-15 season most likely due to a long postseason run where they lost to the Chicago Blackhawks in the Stanley Cup Final. This year, however, Cooper is giving the Triplets another chance after a weak offensive showing to the first two games of this season. This has arguably reinvigorated the Lightning offense and opened up opportunities for other players on the roster like Brayden Point and Yanni Gourde. Here is a breakdown of what each one of the Triplets provides to their line and how they can help the Lightning be successful once again.
Johnson Finding His Form
Johnson has battled injuries almost every season he's been in the NHL, and this season seemed to be no different as he missed the end of the preseason with an upper-body injury. He missed the opener against Florida and played 18:24 in Tampa Bay's abysmal 4-1 loss to Vancouver, and it was after this game that Cooper adjusted his lines. Johnson didn't have a point in their Oct. 11 meeting against Vancouver, but he's been on fire since then.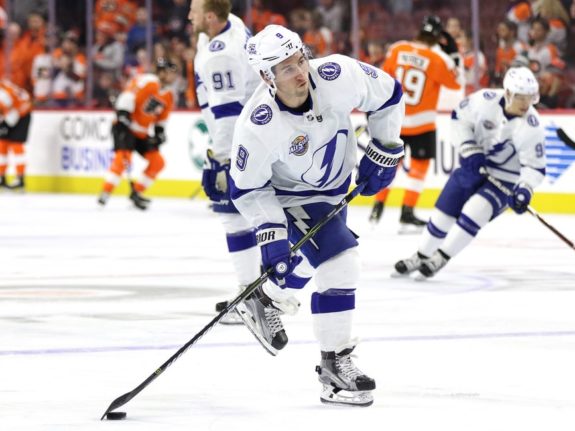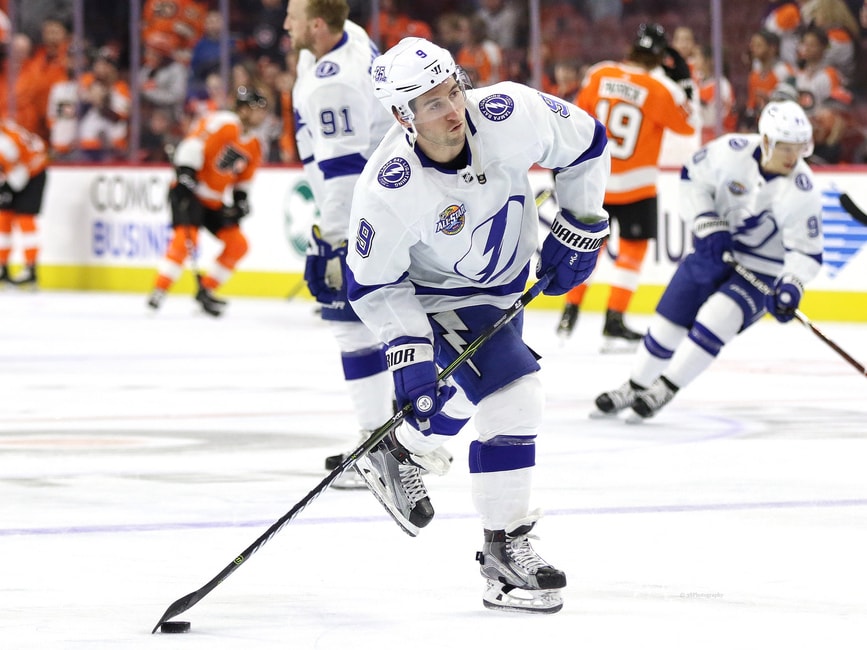 Johnson has five points in his last three games, including a hat trick against Carolina. Now that he appears to be healthy, his speed will play a key role in the production of the Triplets line as it did four years ago. His ability to get up and down the ice quickly will allow him to take more shots and open more space for Palat and Kucherov, and it will give Johnson an opportunity to shoot more often and create more quality scoring chances.
Palat: Always Reliable When Healthy
Palat is another player who has struggled with staying healthy over the years but in seven games this season, he has been one of the Lightning's best two-way forwards. Every line should have a forward who can backcheck with ferocity — especially on a line with the scoring abilities of Johnson and Kucherov — and Palat is a perfect fit. He's able to be tough on the puck and find open areas where Johnson, Kucherov and his defensemen can get pucks to the net for scoring chances.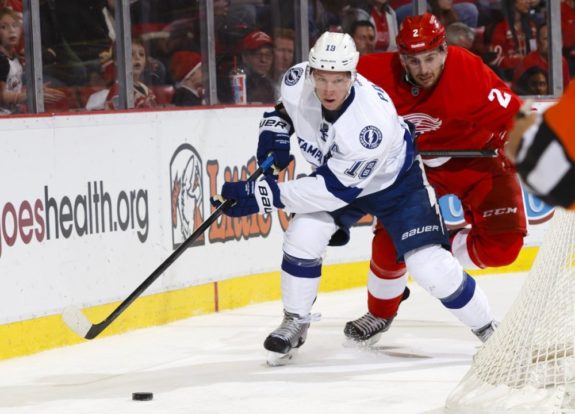 In seven seasons, Palat has never played all 82 games. He missed one game in 2013-14 when he had 59 points, and after scoring 63 points in the 2014-15 season, his point totals have never fully recovered. What's encouraging about Palat this season is his five-game point streak which started Oct. 13. Although he doesn't have a goal, he provides the Lightning and his line with a defensive-minded forward who can also make plays in the offensive zone.
Kucherov Opens up the Ice
Coming off a 100-point season, Kucherov is a marked man around the NHL. He's one of the best snipers in the NHL and showed just how good he is with this goal in Chicago. Because teams will want to keep him contained, this will give Johnson and Palat more room to roam in the slot and in front of the net.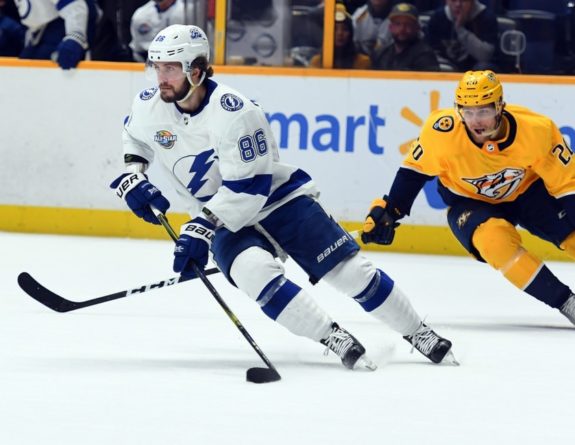 Just like Palat, Kucherov has a point in each of the Lightning's last five contests, and it's no coincidence. As players become more aware of Kucherov's presence, they will gravitate to him and allow Johnson and Palat to possess the puck more often. Possessing the puck is key for any offense, and when there's an open lane, Kucherov can put it in the net. If 'Kuch' can't get open, the other two Triplets will surely be creative in the offensive zone to make the best of their opportunities.
The big key for this line is to stay healthy. They obviously can't enjoy the same success they had in 2014-15 if one of them is on the shelf. If the Triplets are able to use Johnson's speed, Palat's two-way, playmaking ability and Kucherov's sniping, there's no reason why they shouldn't be one of the best lines in the NHL this season.