All-Star. Those two words embody everything that Tampa Bay Lightning forward Brayden Point has done in a little over two NHL seasons. An unheralded third round draft pick in 2014, not many projected him to leap from juniors to big league stardom in one years time.
Last season, Point wasn't one of the Lightning's best players from October through December so it wasn't a surprise he got left off of the initial roster. An injury to defenseman Victor Hedman mere weeks before the 2018 game in Tampa Bay, however, opened up a spot that was filled by the young star.
This year, there should be no debate. Point has undoubtedly been the Lightning's most valuable player. An argument can be made that he's also one of the league's best, evidenced by the fact he's recently snuck into the Rocket Richard and Selke Trophy conversations.
Despite this recognition, there are some who have left him out in the cold when it comes to predicting the 2019 All-Star teams. I realize that every team must be represented and the Atlantic Division is stronger this season than in the past, but leaving Point on the outside looking in because Nikita Kucherov is the higher profile Lightning player isn't fair.
What makes him so deserving of a 2019 All-Star bid?
Point Has Clutch Gene
Of all the top players in the league, Point has the ability to change the outcome of a game this season. It doesn't matter who he plays with, whether it be Steven Stamkos or Kucherov, there's no stopping the 22-year-old phenom.
He is cool under pressure and makes everything look easy. In 30 contests, Kucherov leads the team in points with 43, but it's Point that has come through time and again when games look to be in the balance.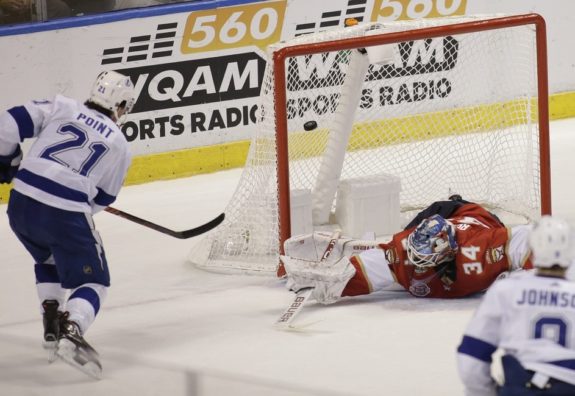 This is proven in his four game-winners. He has one overtime goal as well, making certain the Lightning's three-goal comeback wasn't wasted in a 5-4 win over the Florida Panthers nearly a week ago.
In contrast, Kucherov has two game-deciding goals, none of which have come in extra time. This isn't a knock on the elite right winger whose impact is felt in other ways. It's merely an argument for Point's inclusion in the All-Star discussion.
Other teams, namely the Toronto Maple Leafs and Buffalo Sabres, are projected to have more participants in this year's mid-season classic than the Lightning. It's hard to argue against Jeff Skinner, as his five game or overtime winners tie Point.
Mitch Marner, meanwhile, doesn't come close to Point in many different categories. His six goals are a quarter of the Lightning center's total, while his one game-winner shows he's unlikely to single-handedly win games for the Leafs. In fact, the only place where he holds an edge is in the number of points scored (40) and that isn't by much.
Point is a Better Two-Way Player
When it comes to making plays, it's important that you possess the puck. Point does that, going from defense to offense in a matter of seconds. To him, playing smart hockey is the formula for winning games.
Last season, Point posted an outstanding plus-18 rating in 82 games played. He followed that up by largely holding Taylor Hall, Brad Marchand, Patrice Bergeron and David Pastrnak in check through the first two playoff rounds before running into the Washington Capitals top line.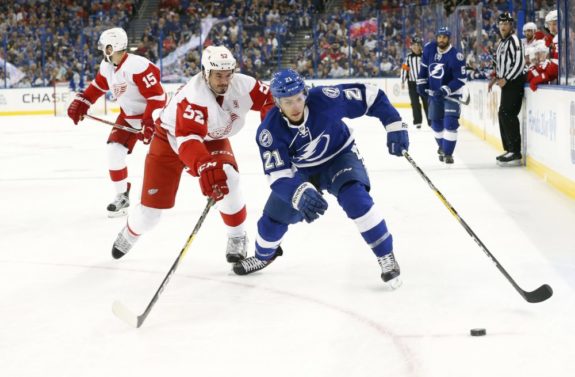 This season, Point has a plus-9 rating through 30 games. That's good for second on the Lightning, behind Ryan McDonagh's plus-18.
Skinner has a plus-19 rating in his first season with the Sabres, so it's clear he receives the edge over Point when it comes to selecting the Atlantic Division All-Stars. Marner's plus-10, however, leaves many scratching their heads as to which one should receive the final forward spot in January's All-Star Game.
Does it belong to the co-leader in NHL goal scoring (Point) or the player that can set up teammates but has trouble finishing himself (Marner)? It's hard to say, but looking at all the numbers Point deserves to make a return trip to hockey's mid-season classic.
Will the 22-year-old be rewarded with his first career All-Star selection? While unknown at this time, Point continues to make a strong case for inclusion.
All statistics courtesy of the Tampa Bay Lightning and NHL.