For many Lightning fans, Tyler Johnson has become a face of the franchise since his breakout rookie year in the 2013-14 season. His success in the first five years of his NHL career has directly correlated with the success of the Lightning, who have become one of the top teams in the league on the back of hard work by undersized forwards like Johnson.
However, there is never a sure thing in the NHL, and for what feels like years now, Johnson has been linked to trade-rumors all over the league. As Joe Smith of the Tampa Bay Times said in an article discussing rumors at the 2017 trade deadline:
…Johnson was linked in trade rumors, partly due to the fact that he was going to be a restricted free agent and warrant a hefty, long-term deal.
While the Lightning would go on to re-sign Johnson to a seven-year, $35 million contract in the summer of 2017, people still speculated about whether or not he would actually be with the Lightning when that new contract started in July 2018.
Johnson's Uncertain Role With the Lightning
It's not that Johnson wouldn't be worth his $5 million a year contract given his production with the Lightning. When healthy, he consistently scores about 20 goals a season, making him a perfect second line center for the franchise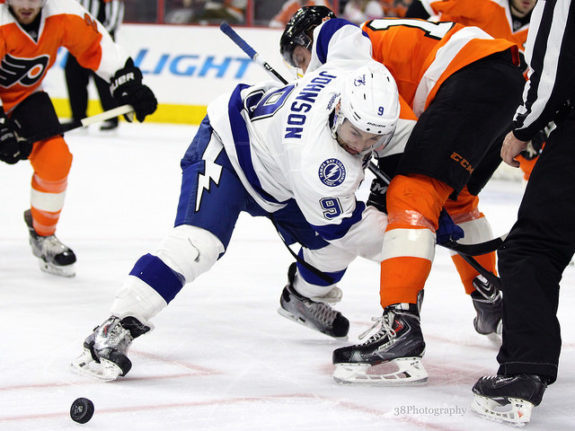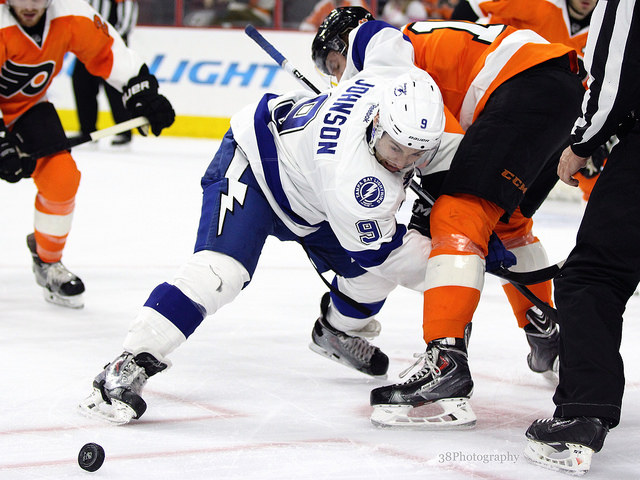 The problem is, the Lightning may have found a better, younger and cheaper option for this role in Brayden Point. This season, Point largely took over second line duties, forcing Johnson to find new ways to contribute to the Lightning. Some nights he found himself playing on the third line, other times he was on the top-line playing wing-man to Steven Stamkos, and in the playoffs, he was featured on the second line with Point and long-time linemate Ondrej Palat.
While he still managed to post 21 goals and 50 points this season, Johnson was largely inconsistent throughout the year. For example, over their final 13 regular season games, he only registered 1 goals and two points, going completely cold at a when the Lightning needed somebody to step up and produce.
Could Johnson Be Trade Bait for the Lightning?
With a no-trade clause kicking in in July, the Lightning have less than a month left to decide if they are going to hold onto Johnson or look to trade him at the draft. With the franchise dealing their first-round draft pick in 2018 and a conditional 2019 second rounder to the New York Rangers at the trade deadline, it is realistic to think that Lightning general manager Steve Yzerman will be looking to recoup some of these lost assets, given his history.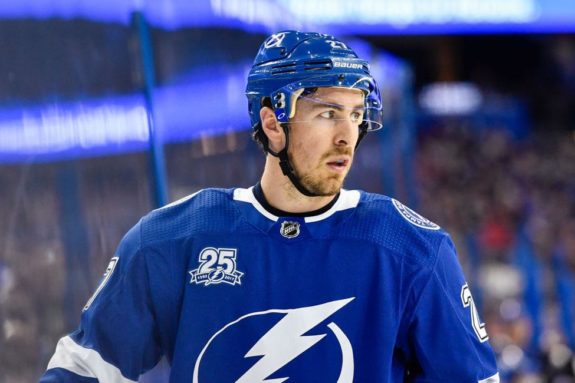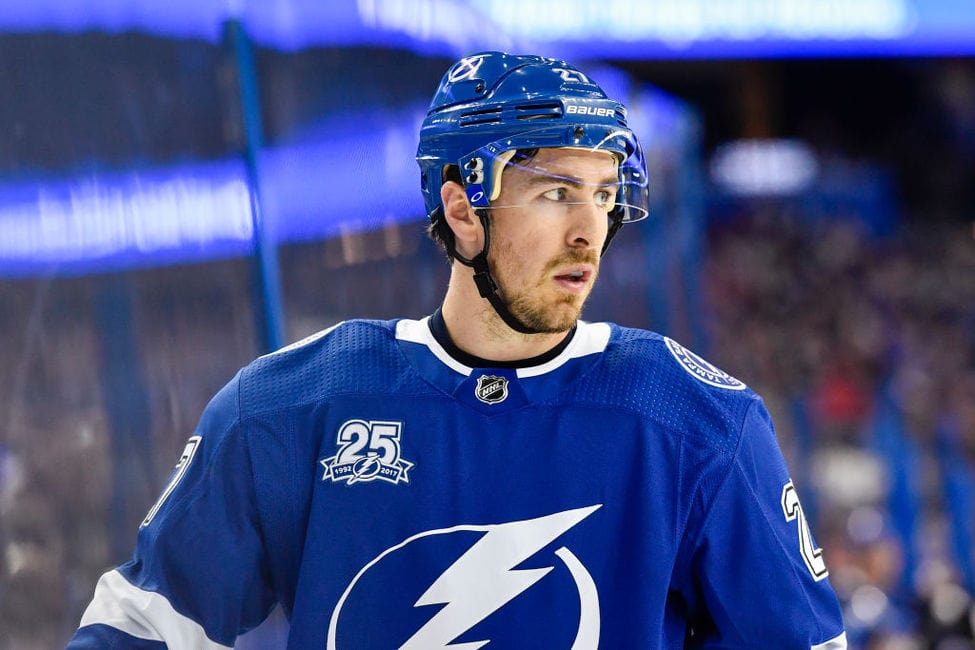 Even with his inconsistent scoring this year, Johnson is still a top-flight player who knows how to produce at all levels. For a team in need of a veteran second-line center, (say the Carolina Hurricanes) Johnson could be the perfect answer to take on a consistent role with their team.
The question then becomes, what would Johnson be worth to another team? Is he a part of a bigger trade to bring in some new blood to the Lightning? Is he worth a mid to late first round pick for a team that has multiple in this year's draft? Or is his new, long-term contract enough to scare away most interested suitors?
There's no way to know the answers to these questions as of now, of course. However, with everything in mind, the most likely outcome is also the most boring one: Johnson will be sticking around with the Bolts.
Ultimately, Lightning Won't Trade Johnson
Barring a perfect offer from another organization, Yzerman has no reason to start breaking up this team that still has the potential to win it all. Even with young guns like Point vying for his position, Johnson still has a lot to bring to the franchise, both on and off the ice.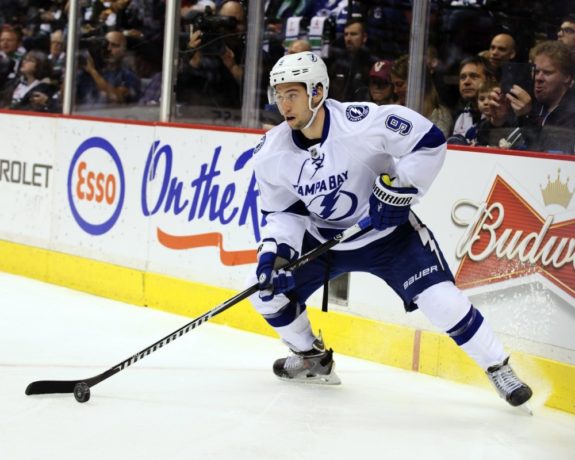 There's a reason why Yzerman gave Johnson a seven-year contract last summer: he still genuinely sees him as a part of the future of the franchise. While people will understandably have reservations about that sort of cap-hit and term, Johnson has done more than his part to earn trust from the Lightning organization. He has contributed at all levels of the franchise, and he will continue to be an important part of their short and long-term future.