When you are competing for a Stanley Cup, there is very little that you won't give up in order to reach that ultimate goal. Draft picks and top-end prospects become bargaining chips as you look to add more talent to make a deep playoff run.
For the Tampa Bay Lightning, years of competing for the Stanley Cup has taken its' toll on the franchises' prospect pool.
Related: Top 4 Lightning Prospects for 2020-21
While taking swings on veteran players like Blake Coleman, Ryan McDonagh and Barclay Goodrow eventually paid off, it cost Tampa Bay a profound amount of prospect and draft capital. Last season alone, the Lightning gave up two first-round picks and Nolan Foote at the deadline, assets that many would have considered untouchable before.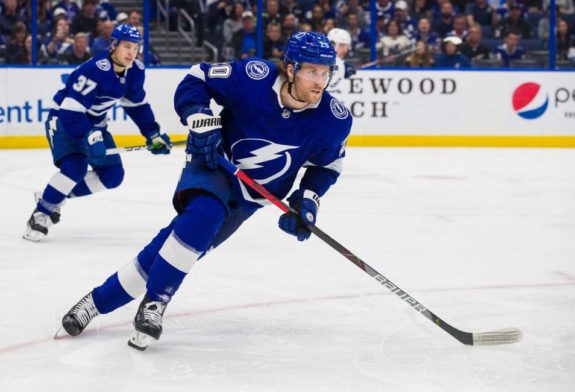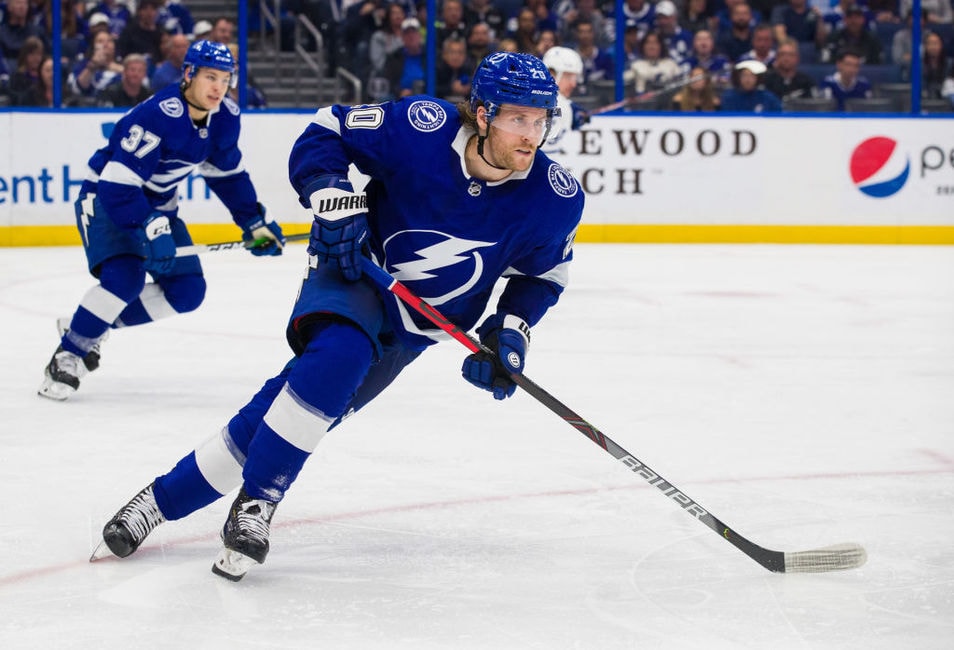 These moves were a reminder that there are few options not on the table when it comes to winning a Stanley Cup. So, with this all in mind, who are the Lightning's remaining "Untouchable" prospects?
Cal Foote: The Lightning's Lone Untouchable
Despite seeing his brother traded from the franchise back in February, Cal Foote remains the Lightning's best and only "Untouchable" prospect. The reason for this is simple: Foote is a big, highly talented, right-shot defenseman.
While Tampa Bay may be one of the deeper teams in terms of their forward corps, they have little depth propping up their defense. Even if they find a way to re-sign restricted free agents Mikhail Sergachev and Erik Cernak, they will need at least one more defenseman before the start of the 2020-21 season.
After playing two full seasons with the Syracuse Crunch, it looks like Foote will be ready to take on that job. Sure, he hasn't always been perfect, but he has made steady strides in his development and it appears to be time for him to make the jump to NHL ice.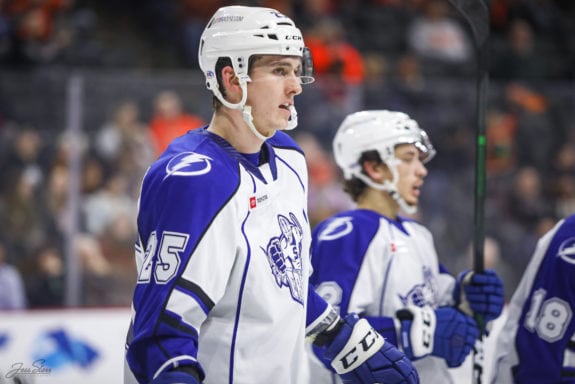 Worst case scenario, Foote starts on the bottom pairing for 2020-21, getting sheltered ice-time alongside a veteran defenseman. If everything goes perfectly, however, he could be taking on top-four minutes right out of the gate to start the season.
Due to this and his entry-level contract, there's no player in the Lightning organization who can replace Foote. He is truly "Untouchable" and should factor into Tampa Bay's future on defense for years to come.
With Cap Struggles, Prospects Will Matter to Lightning
Even if the Lightning are lacking in "Untouchable" prospects, this doesn't mean that the young players in their system won't be making an impact. Names like Alex Barre-Boulet, Mitchell Stephens, Taylor Raddysh, and Alexander Volkov are all in a position to make a case for starting time as soon as next season.
Related: Top 15 NHL Power Forwards
The difference is, any of these forwards could be traded in a package and it wouldn't be that big of a surprise. Say if it took a sweetener like Volkov for the Lightning to clear some desperately needed cap space, then they would likely make that deal without hesitation.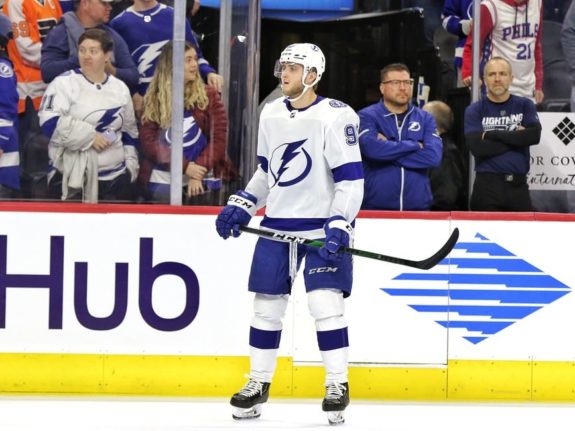 Foote, on the other hand, is irreplaceable. Not only is he the Lightning's top prospect, but he is playing a position that they need to fill as soon as possible. This has made his development all the more important to the franchise and makes him the only "Untouchable" prospect.
---
---