In the salary cap world that is the NHL, every team has contracts that they wish they had never signed. Even the Tampa Bay Lightning, who are often cited as an example of great cap-control under general manager Steve Yzerman, has found themselves on the negative end of long-term contracts that overpaid a player in either money or term (or both). In the past, this included the likes of Matt Carle and Ryan Malone, both players who received contracts that Yzerman would eventually buy-out to help the future of the team.
With numerous players coming off of their entry-level contracts or bridge-deals in recent years, suddenly the Lightning have found themselves with multiple long-term contracts that are already looking questionable. With this in mind, who are the Lightning's worst contracts entering the 2018-19 season?
#4: Ryan McDonagh
It's impossible to have a conversation about the Lightning this offseason without hearing about Ryan McDonagh's shiny new seven-year, $47.25 million extension. Since the moment of its announcement, this contract has been seen as a massive mistake by the fanbase.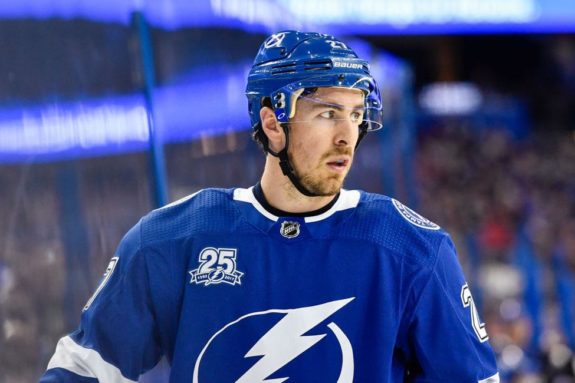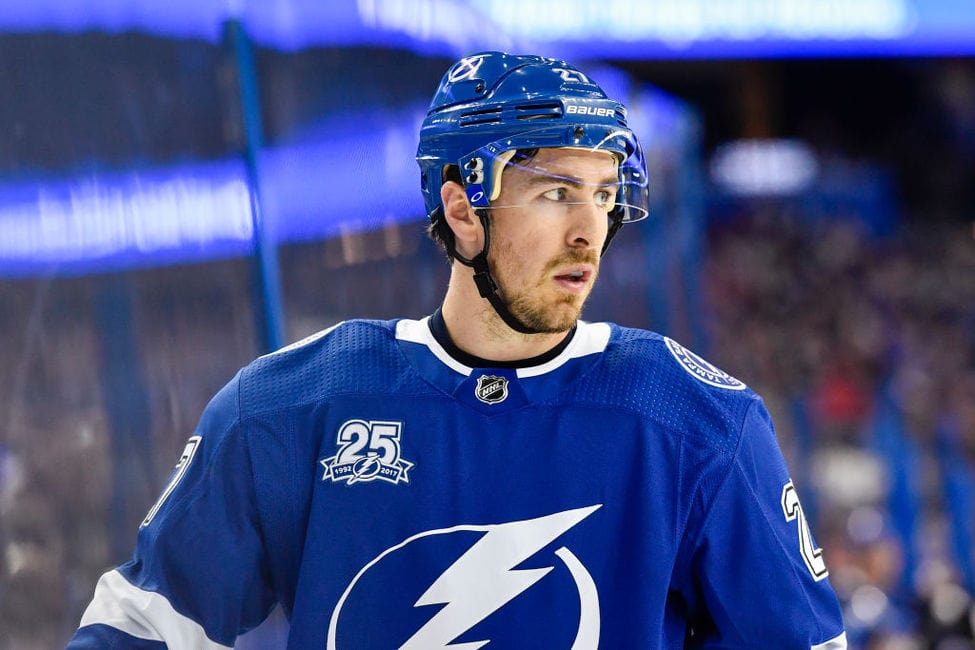 This is understandable, as this signing is the perfect example of a move that Yzerman would normally have avoided in the past. As an aging defenseman who has struggled with injury in recent years, giving McDonagh this sort of term and money seems like an unforced error that could haunt the team in three to four years. Add in the fact that he is virtually untradeable with a no-trade clause (NTC) for the first six years of the contract, and a modified NTC in the final year means that even if McDonagh gets passed on the depth charts by a new player down the line, he will likely continue to be played.
In McDonagh's defense, it really isn't fair to judge a player based on a contract that he hasn't even played one game on yet. The Lightning still has him for one more year at $4.7 million before the new deal kicks in during the 2019 offseason as well. This keeps him from being higher on the list, but given recent talk, this signing is already being viewed with some buyer's remorse.
#3: Tyler Johnson
On paper, there really is nothing wrong with Tyler Johnson's seven-year, $35 million contract. As a player, Johnson is an offensive threat that is usually good for around 20 goals a year, which is fair for his cap hit. Besides, he has endeared himself with the Lightning fanbase after fighting his way through the AHL and into a full-time role in the NHL. His excellent play throughout the 2014-15 regular season and playoffs made him a household name around Tampa as well.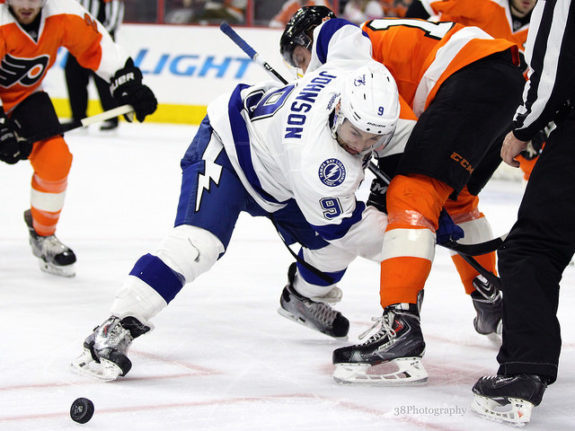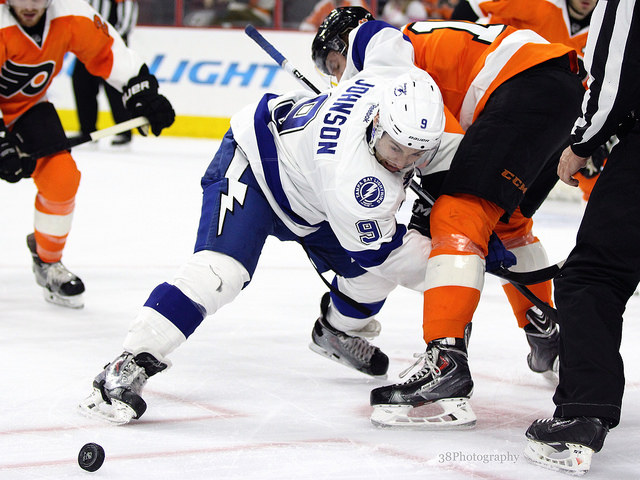 However, once you dig into his numbers, you see why fans have some concerns over this contract. Since suffering an injury in the 2015 Stanley Cup Final, Johnson just hasn't been his same dominant self. Sure, he will have streaks of solid play, but he often disappears for multiple games in a row, failing to register a point when the team really needs him to step up and make a play.
The concern is that towards the end of his seven-year deal, he will become more of a liability than a benefit to the team. With an NTC kicking in this offseason and Braydon Point already taking over his spot on the roster, the Lightning may not have a need for Johnson sooner than expected when they signed him as well
#2: Alex Killorn
When Alex Killorn signed a seven-year, $31.15 million contract back in 2016, the general reaction around Lightning faithful was confusion. While Killorn is a solid role-player who had some great success in the playoffs that year, there was nothing in his career that seemed to warrant a seven-year extension.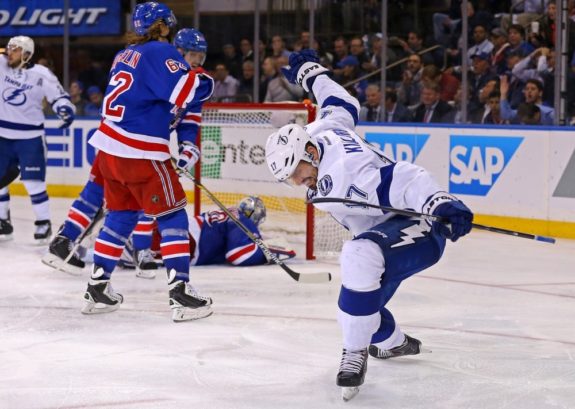 In the two seasons since the signing, Killorn has been, at best, a mediocre second to third line winger. His scoring totals are respectable on paper, but these numbers don't tell the whole story as he is an incredibly streaky scorer. Oftentimes, he will dominate for a few games in a row before completely disappearing for weeks at a time, failing to register a meaningful point or goal.
This maddening inconsistency is only exasperated by the fact that when he is on, Killorn is an awesome player to watch. However, since he spends more time invisible on the ice than dominating it, the cap-hit and term on his contract has the fanbase more worried than excited about his future.
#1: Ryan Callahan
Who else could be the worst contract on the Lightning's 2018-19 roster other than Ryan Callahan? Despite being a heart and soul grinder who can provide a meaningful heartbeat to the team with his tough play, Callahan's six-year, $34.8 million contract is, in a word, atrocious.
Since signing the extension in 2014, Callahan has struggled with injuries and consistency, keeping him off the ice and the scoresheet. As the Lightning's second-highest paid forward, the franchise needed much more from him than five goals and 18 points he provided throughout the 2017-18 season. What's worse is that he will start the 2018-19 season on injury reserve, and even when he returns, he will only be playing in a limited fourth-line role.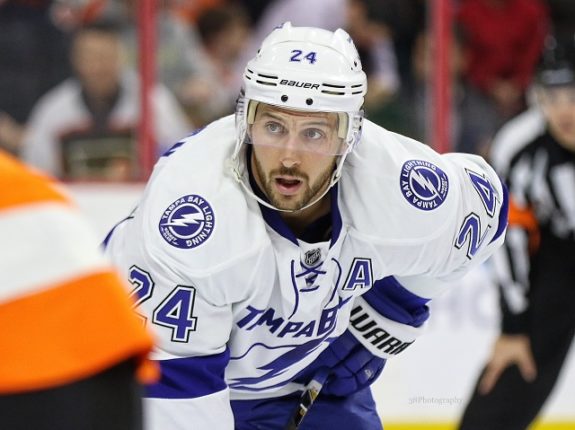 The only positive for the Lightning is that when Callahan is healthy and playing well, he provides an important presence on the team's penalty kill. While that isn't worth $5.8 million a year, it is at least some kind of positive spin on a bad situation. However, with two years left on this albatross contract, the Lightning will still be feeling the pain of this overpayment for years to come.
Even Lightning's Bad Contracts Are Manageable
Despite having a handful of questionable contracts on their roster, the Lightning are still in a good place as a franchise. With a core of great players signed to reasonable contracts and plenty of youth to fill in the gaps, Yzerman should be able to create a strong roster come opening night not just for the 2018-19 season, but for years to come.