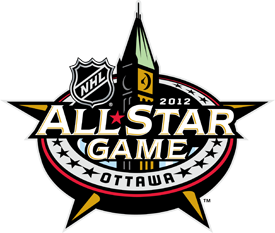 By: Doug Forhecz
The NHL held it's second annual All-Star game fantasy draft on Thursday night in Quebec. Teams were selected by Captains and would-be General Managers Zdeno Chara and Daniel Alfredsson. John Tavares, the lone representative for the New York Islanders, was selected in the 16th round by Team Alfredsson. It will be the first career all-star game for Tavares. The game will be held in Scotiabank Place, home of the Ottawa Senators, at 4 pm eastern time this Sunday. It will be nationally televised on NBC.
Media coverage has been overtaken by Alexander Ovechkin's stunning decision to sit out the festivities in an apparent protest of his three game suspension. The punishment was handed down after Ovechkin launched himself at Pittsburgh Penguins defenseman Zybnek Michalek in a nationally televised contest on Saturday afternoon. When asked why he chose not to participate, Ovechkin told The Washington Post "My heart is not there. I got suspended, so why I have to go there?," The hit can be seen below.
http://www.youtube.com/watch?v=45w5rR207GA
The fantasy draft could not have come at a better time, as it serves as a reminder that the game, the skills competition, and the week itself is meant to serve as a celebration rather than a true competition. Players like Tavares are meant to soak in the once in a lifetime experience that most people are only able to dream of growing up. Players like Ovechkin, Pavel Datsyuk, Tim Thomas, and Zdeno Chara are meant to highlight the game in a positive light so that it can be publicized and exposed to a larger audience. Alfredsonn, 39, is celebration his eight, and possibly final opportunity to participate in the annual festivities.
Tavares will be joined by Alfredsonn's Senators teammates Erik Karlsson, Jason Spezza, and Milan Michalek. Chosen in the first, second, and 12th rounds respectively. With players from the hometown team being selected early, some of the more highly skilled players such as Marian Gaborik, Patrik Kane, and twins Henrik and Daniel Sedin were left until the later rounds. "I think it's fair enough to have the team of guys together, especially for Ottawa fans. … They can have their home team players on the same team," said Zdeno Chara. The game really is about the fans. You don't need to draft the best team, like The Senators, or have the best players like Ovechkin. Just enjoy the show, like Tavares.