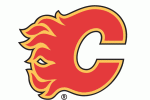 On Wednesday afternoon, the Calgary Flames made a news release. In an effort to fill the hole in their roster caused by an injury to forward Lee Stempniak, the club signed Krys Kolanos to a two-way contract and recalled him to the NHL club.
On the surface, the move seems a bit straight-forward. To the player and to the organization, it potentially means a lot more.
Kolanos joined the Abbotsford Heat in training camp. The Calgary native hadn't played a period of professional hockey since January 16, 2010 due to a hip injury. The forward, then playing in the Philadelphia Flyers organization with the Adirondack Phantoms, opted for surgery. Then, he sat and waited as his body healed up. He missed an entire season and, unable to find a team willing to take a chance on offering the 30-year-old a contract, he attended Heat training camp on a try-out and made the team.
And almost out of nowhere, he emerged as Abbotsford's best player. He leads the team in scoring with 40 points in 34 games. He represented the club as an All-Star in Atlantic City. He emerged as a strong player on one of the American League's best teams. As a result, he's being rewarded with an opportunity to prove himself at the NHL level.
For Krys Kolanos as an individual, this is a remarkable accomplishment and a capper to what's been a year of resurgence for the forward.
For the Calgary Flames organization, the signing sends another important message. With the NHL team constantly on the search for young players to develop, the Flames are often up against the 50 contract reserve limit. As a result, the team has turned to utilizing AHL deals with the notion that if individuals perform well, they get NHL contracts. Signed to AHL contracts last season, Abbotsford defender Joe Piskula and forward Carter Bancks were rewarded with NHL deals for this season. In the case of Kolanos, he was performing so well that the team simply could not wait to sign him to a deal – possibly thinking that if they waited, he may have been snapped up by another organization.
For Kolanos, an NHL contract is a great pat on the back for a job well done and a tremendous comeback season. For the Flames organization, it's a signal that general manager Jay Feaster's talk about earning things and meritocracies isn't just a lot of hot air. A two-year, two-way NHL minimum wage deal for Krys Kolanos is a very low-risk proposition, but the message it sends to the rest of the players in the organization is immeasurable.
Ryan Pike has covered the Calgary Flames and the NHL Draft extensively since 2010 as a Senior Writer for The Hockey Writers and Senior Contributing Editor of FlamesNation.ca. A member of the Professional Hockey Writers Association, he lives in Calgary.