The New Jersey Devils continued what is becoming an alarming trend this season Monday night in Ottawa, jumping out to a 2-0 lead before allowing the Senators to tie the game with a shorthanded goal late in the third period. The collapse was completed with the Senators scoring a power play goal in overtime. The game-tying score was the NHL-worst 12th shorthanded goal allowed by the Devils this season.
The concerning thing about the Devils f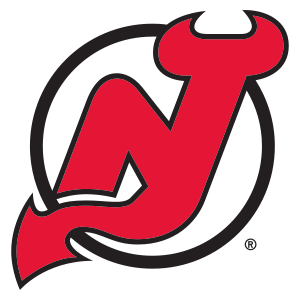 ailure to hold leads late is the completely anemic  way they seem to play once they have a two or three goal lead. They look flat and uninspired, as if they go into a shell. Head coach Pete DeBoer, speaking to the media after the game, didn't seem to place too much stock in the fact that New Jersey has lost three times this season after blowing a lead of at least two goals:
"They're playing well," DeBoer said. "They came out flying. I thought we did a lot of good things. Obviously, we have to find a way to close out these games and get two points. But you've got to keep moving forward in this league and pick up points where you can."
At the center of the collapse in Ottawa was the league worst 12th shorthanded goal allowed. A poor pass from defenseman Mark Fayne to Patrik Elias was taken away by  Ottawa defenseman Filip Kuba before it clipped an official's skate and redirected to Erik Condra, who quickly wristed a shot past Brodeur to tie the game. Despite the fact that the Devils have allowed close to three times the amount of short handed goals as the next worst team in the NHL, DeBoer seemed to be comfortable chalking this one up to bad luck:
"It's another example," DeBoer said. "It's like Murphy's Law. Whatever can go wrong, will go wrong. I don't know how you defend that one. I don't know how you start to defend it. So, we'll just chalk it up to what it was and we'll move forward."
While it's true that the short hander allowed vs. Ottawa was partially due to a deflection, DeBoer ignored the fact that an ill-advised pass from Fayne started the play. With two defensemen on the ice, it was baffling that New Jersey would allow a goal while on the power play. Ilya Kovalchuk, who has been blamed by many for the Devils shorthanded goal problems all season, was on the bench at the time. What began as an apparent weak spot in the team's game has now morphed into a gaping hole that opponents can count on exploiting often.