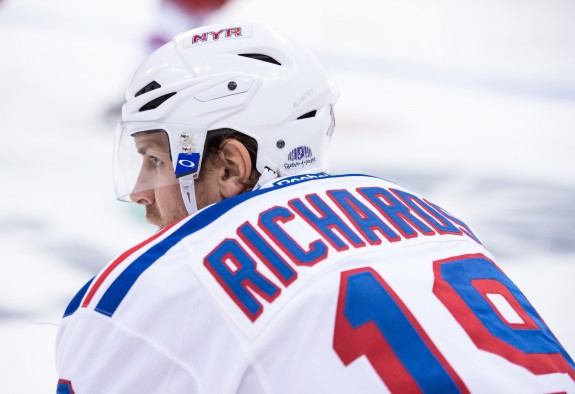 With the Stanley Cup Finals almost complete, the contract buy-out period is right around the corner. Last off season Grabovski, Lecavalier and Briere became free agents because of a new rule in the lockout induced CBA that allowed teams a total of 2 amnesty buy-outs in a 2 year period. Unlike ordinary buy-outs, an amnesty (or compliance) buy-out allows a franchise to rid itself of a unfavorable contract without cap penalty.
Although last season involved some big named players trading places, it was relatively quiet with only Chicago, Toronto, Montreal and Philadelphia using both of the amnesty buy-outs teams were granted. With nineteen teams still in possession of their 2 "get out of jail free" cards, we could see frantic action once the buyout period begins at the conclusion of the NHL playoffs (or June 15, whichever is later). Of course, for this process to work it needs owners with deep pockets and general managers willing to admit their mistakes; both rarities in the NHL. But for speculation's sake, here are the top candidates to get paid to play for the opposition.
Note: Though injured players like Sheldon Souray and Mattias Ohlund are technically eligible for a compliance buyout, there are other ways to bury their contracts.
Free Agent Forwards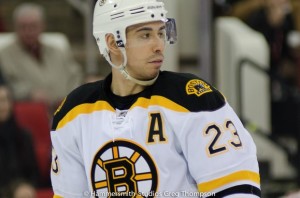 Chris Kelly  BOS
Boston has been a contending team for years and their payroll reflects that. Kelly battled injuries this season and the emergence of Reilly Smith and Carl Soderberg have made the veteran forward expendable. His $3.0M price tag also makes him too rich for a 3rd line player on the cap crunched Bruins. Kelly is still an able contributor and should be a nice free agent pickup elsewhere this summer. Unfortunately, he was a cap casualty in Beantown.
Ville Leino  BUF
Leino's contract was an eye sore the day it was signed. After an impressive playoff performance with the Flyers in 2010, Leino followed up with a solid 53 points in 81 games in 2011. This earned him a 6 year, $27M contract with the Buffalo Sabres. The term was surprising for a relatively unproven commodity, and now the Sabres are paying for it – literally. To say his time in Buffalo has been disappointing would be an understatement. Leino had 0 goals and 15 points in the 2013/14 season and still has 3 years remaining at $4.5M. A desperate team may take a flyer on him this off season, but look for the 30 year old to be playing overseas next year.
David Jones  CGY
Avalanche fans were cheering in the streets when new management was able to dump Jones and his $4.0M contract onto the Flames while returning fan favorite Alex Tanguay to Denver. Calgary should not have any cap issues for the remaining 2 years of his contract, but look for new GM Brad Treliving to be proactive in readjusting the salary structure of his team pending approval from ownership. Jones can still be an able 3rd line NHL winger, but $4.0M is simply too much to allocate to a player who has never broken the 50 point barrier.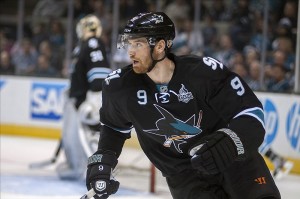 Martin Havlat SJS
Havlat has battled injuries his entire career, playing over 80 games just once in in 13 NHL seasons. With a heartbreaking (and historic) 7 game series loss to the Kings, the Shark are in for mini makeover this off season to try to cure the spell of yet another playoff disappointment. Havlat is likely the first shown the door during this clensing process. Freeing up his $5.0M cap hit will give them a nice chunk of cash to target an impact free agent in hopes of climbing over the hump.
Brad Richards NYR
Despite a surprise Stanley Cup Final run for the Rangers, Richards is still a 34 year old set to make $6.667M until age 40. Even though his team has been successful, Richards has only provided 11 points in 23 games to help the cause. With RFAs like Zuccarello, Brassard and Kreider, that cap space is best spent elsewhere. This will be good for Richards and his remaining career. He will receive most of the money he is owned, and have the ability to sign with a good team looking for veteran experience and secondary scoring. It would not surprise me to see him flourish for a couple of more seasons without the pressure of a large contract. The Penguins seem like a good destination.
Ryan Malone TBL
With only 1 year left on his contract the power forward may garner interest through trade, but it's likely his recent off ice antics have scared away any possible suitor willing to take on his $4.5M hit. With a change of scenery, Malone could be one of the best low risk, high reward pick ups this summer.
Defensive Dead Ends
Ryan Wilson COL
I have touched on this in a previous post. Though his 2.25M cap hit is not a burden, it is too much dead weight to sit in the press box for another year.
Jordan Leopold STL
See Ryan Wilson, but add 6 years and the fact that the Blues are in "win now" mode. With RFAs like Berglund and Schwartz, St. Louis cannot afford to carry Leopold's 2.25M cap hit into next season for a defense man that sits 7th on their depth chart. Leopold should be able to find another home on a rebuilding team looking for a veteran presence on the back end.
Brian Allen ANA
Even though Allen is in the last year of his contract, it seems beneficial to the Ducks to rid themselves of his 3.5M cap hit. Youngsters like Lindholm and Vatanen (RFA) have proven their worth at the NHL level, and key forwards Silferberg and Smith-Pelley are other RFAs who will demand a raise. Though the Ducks are far from cap trouble, they are a team who will look to make a big splash this off season (Ryan Kesler anyone?) and with their defensive depth that money is best spent elsewhere.
Goalie Goodbye?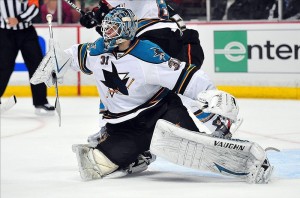 Antti Niemi SJS
Niemi might be the least likely buy-out candidate on this list, but hear me out. Despite being a former Stanley Cup Champion, Niemi has fallen out of favor in San Jose. With a career playoff save percentage of 0.907 amplified by a career low of 0.884 this post season, it is clear Niemi is not the goalie to lead them to the promise land. The trade market for a goaltender like Niemi is also at an all time low with a plethora of young goaltenders ready to make the jump and UFA options like Ryan Miller and Jonas Hiller. With his future all but over in San Jose once he hits UFA status next season, the time is now to relieve themselves of his contract while better options are still on the market. It would not be a surprise to see the Sharks use the cap space saved from Niemi to target Miller, who is rumored to want to live in California for family reasons.
Honorable Mentions: David Booth VAN, Paul Gaustad NSH, Anton Volchenkov NJ