With the 2014 World Junior Hockey Championships only days away, we take a look at a few of the players to watch and some who could have a significant impact in this year's tournament in Malmo, Sweden.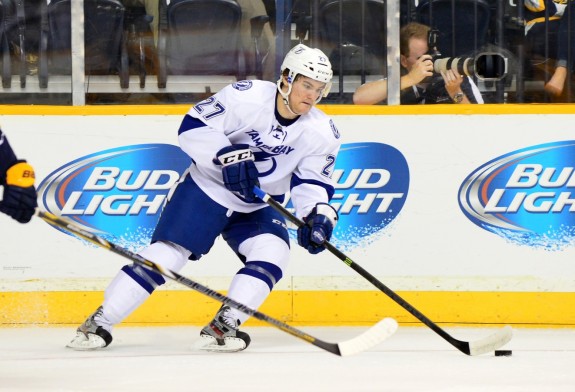 1. Jonathan Drouin, Canada
Arguably the most talented player in the tournament and one of three returnees for Canada, Drouin will be the key to any success the Canadians will have. Many thought the third overall pick in 2013 would be in the Tampa Bay Lightning lineup and not eligible for the tournament. Brent Sutter is very glad he is.
2. Mikhail Grigorenko, Russia
Already with 43 games of NHL experience with the Buffalo Sabres, the team is hoping a WJC experience will be the key to his development. Playing pro for the last two seasons gives him an edge over most of the players in this tournament and has the combination of size and skill to be dominant at the tournament.
3. Connor McDavid, Canada
Touted as the best prospect to come along since Sidney Crosby, McDavid is just 16 years old and a lock to go No.1 overall in 2015. Despite his age he could have a significant impact in the tournament and was one of Canada's best players in pre-tournament play on a line with Sam Reinhart and Bo Horvat.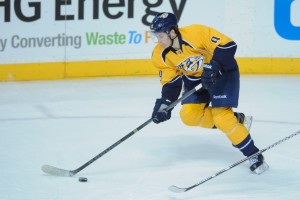 4. Filip Forsberg, Sweden
With the start to his NHL career sputtering a little, the Nashville Predators decided to loan him to Sweden for the WJC. The 2012 first round pick has had success at the tournament already, winning a gold medal in 2012 and a silver medal in 2013 as team captain. He will return as a 19 year old looking for more success and could be a dominant player. With his addition, that gives Sweden 11 returning players.
5. Sam Reinhart, Canada
The potential 1st overall pick in 2014 has plenty of international experience already and was twice named captain of Canada's U-18 team. He has a versatile skill set and can play in a variety of roles. Rarely is a draft eligible player a key cog for Canada, but this year Reinhart will be heavily relied upon by Brent Sutter.
6. Leon Draisaitl, Germany
At 6'1″ and 200 pounds the Prince Albert Raiders forward will be another top pick in the 2014 draft. He has size, skill, can score and create for teammates. Germany is not expected to do much as a team, but Draisaitl will make them worth watching.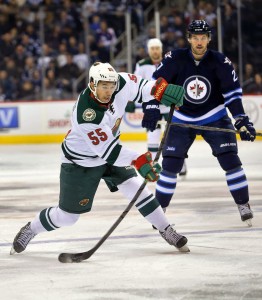 7. Mathew Dumba, Canada
On loan from the NHL's Minnesota Wild, Dumba is a high risk, high reward defenseman. Dynamic at both ends of the ice, he has the skill set to excel on the big ice. He can skate, move the puck and loves to dish out big hits.
8. Elias Lindholm, Sweden
Another player on loan from the NHL, Lindholm drops into Sweden's lap via the Carolina Hurricanes. Drafted 5th in this year's draft, Lindholm may be one of the most complete players at the tournament. Possesses a very high hockey IQ and has few holes in his game. Makes a strong Sweden squad that much stronger.
9. Teuvo Teravainen, Finland
The Chicago Blackhawks 2012 first rounder is a small, supremely skilled forward. Fast, shifty with great puck skills, he has excellent on-ice vision. He has represented Finland at ever level and will look to lead this year's team to a medal.
10. Radek Faksa, Czech Republic
The #13 pick in 2012 of the Dallas Stars will have to do a lot for the Czech Republic to have success. He will play in all situations and log a lot of minutes and lead as team captain. He's big, strong, controls the puck well and can finish around the net.
Honourable Mention:
Riley Barber, USA: One of three returning members of last years gold medal team, Barber was recently named captain of this year's squad. The Miami University product is lighting it up in the NCAA and will be a mainstay on USA's top line.
Marko Dano, Slovakia: Already in his third WJC, the Columbus Blue Jackets 2013 draft pick will be relied on heavily by Slovakia if they want to make any noise in the tournament.
___________________________________________________________________
Follow Carl on twitter @maloney3383 and Google+ for more articles