The Devils won their second straight game last night, a thrilling 4-3 shootout victory over the Ottawa Senators that saw the team come back from a 3-0 deficit for the first time this season. But in addition to the two points New Jersey picked up, a game like this can spark a team to start playing at a higher level for the foreseeable future.
Down 2-0 at the first intermission and showing very little life on ice, New Jersey could have quit. Goaltender Matin Brodeur was pulled after the first period, after allowing two goals on nine shots in the first.
An angry head coach Pete DeBoer made the decision in the locker room to sit Brodeur to start the second:
"It was a message to everybody," DeBoer said. "We were off to a poor start, and a coach only has a few ways to get a team's attention. Marty had to pay the price tonight."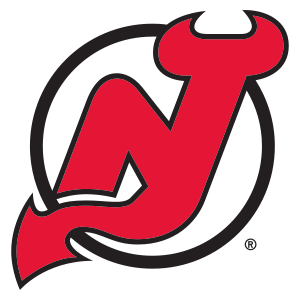 Half way through the second, the Devils surrendered a power play goal, and were down 3-0. It looked like another letdown loss for New Jersey, who had lost four of their last five, but were coming off a road win against Toronto.
But two short handed goals later, one by Zach Parise and one by Dainius Zubrus, and goals by Tedenby and Kovalchuk 37 seconds apart gave the Devils a 4-3 lead. Only a short handed Senators score with seconds remaining sent the game to overtime, where both teams were scoreless. Rookie Adam Henrique then sealed the victory in the shootout.
The most impressive part of this win for New Jersey was not just the determination and perseverance of coming back from a three goal deficit, but the way the team continued to fight for the win. Two shorthanded goals and quick back-to-back even strength scores  showed that this team can be explosive and make the most of their scoring chances.
"It shows that we have a lot of character," Kovalchuk said. "It shows that we'll never give up, and that's a good sign for a young team."
The way the Devils came together, with multiple players contributing in their own way, means that this is a victory that they should be able to build on moving forward.
DEVILS NOTES:
– Andy Greene is expected to miss four weeks with a fractured toe.
– Travis Zajac has resumed practicing and is expected to return some time before   Christmas.
– Cam Janssen was placed on IR with a chest contusion.
– D Matt Taormina and D Alex Urbom were recalled from Albany.
– The Devils continued to struggle on the power play, going 0/5, but scored 2 shorthanded goals.