After a great season in the KHL, Columbus Blue Jackets defensive prospect Vladislav Gavrikov decided to stay in Russia for the upcoming season. After seeing his contract expiring last April 30, Gavrikov was traded to SKA St. Petersburg, with whom he signed a two-year contract. In this translated interview, originally appearing on the Russian channel MatchTV official website, Gavrikov explained why he decided to stay at home, discussed his new team, and much more.
* You can enjoy the original interview in the Russian language here *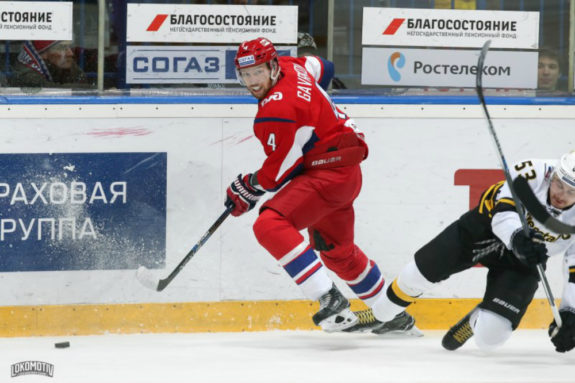 Getting Traded to St. Petersburg
Vladislav Gavrikov: [Trades] are just a part of the life of any hockey player. I was born and grew up in Yaroslavl, and I always wanted to raise the Cup in front of our home crowd. I remember very well the feelings after the latest title our team won back in the days, as well as the feelings after the well-known tragedy. I'm used to be part of a winning team since my childhood. I don't know what will happen later. Maybe I'll have another chance to play in Yaroslavl.
MatchTV.ru: Can you imagine how will you be greeted in Yaroslavl when you will get there in a SKA's sweater?
VG: That will be a special day for me. That's for sure. I frankly don't know what feelings I will have while sitting on the guest team's bench. But for now, I'm not thinking about it.
MTV: Are you ready not to be saluted positively?
VG: Every player has his own history, but I haven't betrayed anyone. We're talking about my childhood's dream, and someone may think that I can easily renounce to it. I hope that Yaroslavl fans will understand me. Even just because I did my best to contribute to the team's successes since I started playing hockey. I love my city, it's an honor for me to represent it at the country's top level. I can't predict the fans' behavior, but I want to thank them. Their support is always fantastic, if the team wins or loses. I always felt it. The cheers from the stands inspired me, and the critics gave me even more motivation to grow.
Dispatch: Gavrikov's visit to Columbus starts w news that he's signed for two more years in Russia https://t.co/8qOSJkwLvD #CBJ @hcSKA_News pic.twitter.com/ziI8Ezof2X

— Aaron Portzline (@Aportzline) June 27, 2017
MTV: How did your teammates in Lokomotiv reacted to your trade?
VG: Lokomotiv has a great group of players. I will miss the guys. I had many true friends there, with whom I spent a lot of time. But no one really had anything to say, it's just not much helpful.
Staying in Russia for the Olympics
MTV: In Columbus probably people are shocked to see you staying in the KHL.
VG: I have to thank the Blue Jackets for their invitation, and for the attention the team gives to me. Everyone here [in Columbus] is a true professional with much experience. Of course it will be great to play in the NHL, but for now, I need to think about playing two great seasons at a very high level.
MTV: How can you explain your decision?
VG: It wasn't an easy choice, but I think you can understand yourself that such a decision can't be taken just like this. I have a family, relatives. Plus, my KHL career is going better and better. I feel that I'm growing as a player and I hope that this development will go on while playing for SKA. Just have a look at the team's defensive roster: win such a competition and gain good ice time is a big challenge. And in two years, when I'll have to make another decision, I'll be a better player.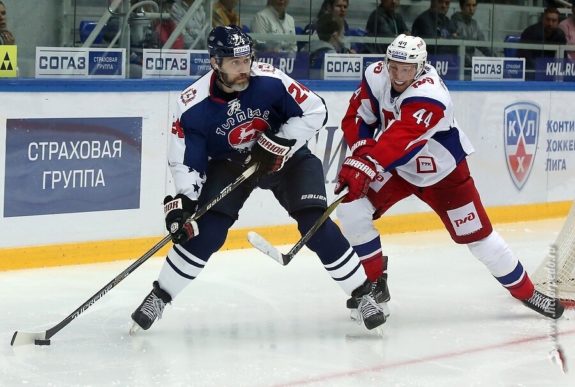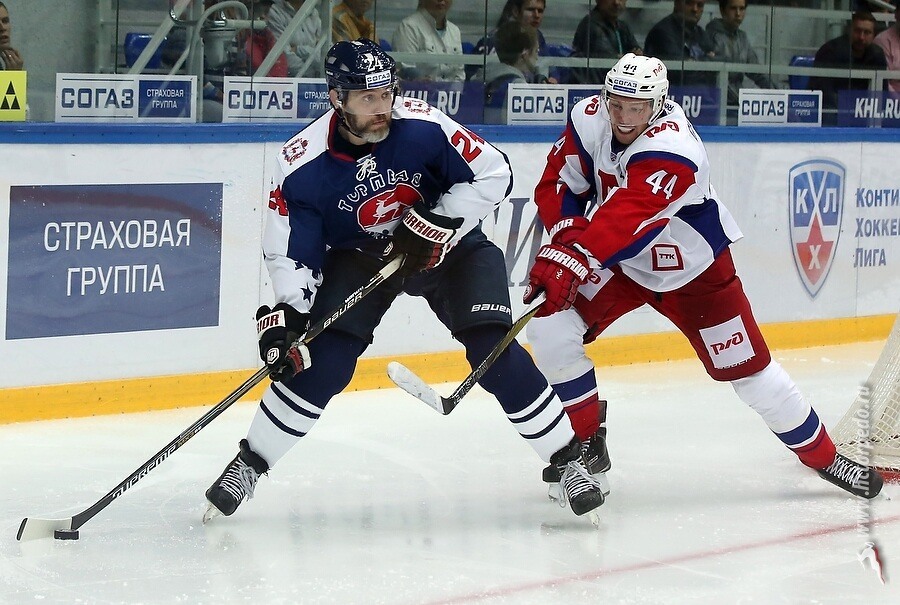 MTV: There is such a feeling sometimes, that SKA doesn't need to give all out to win some games. Is it possible to progress in such an environment?
VG: Everyone is used to just look at results. Lokomotiv lost 0-4 to SKA last year in the conference finals, but I think that it was hard for them to beat us. With some more luck, we could have achieved more, up to getting to the league finals. And I'm sure that SKA had to give it all to beat us.
MTV: What about the IIHF Worlds? It was your debut and you were the second in plus-minus.
VG: I was ready to face high-level opposition, therefore I wasn't worried. I felt great playing with my linemate Bogdan Kiselevich. For my plus-minus rating, I have to thank our forwards, although you shouldn't give it too much weight. It's not the most important thing in hockey, after all we didn't win the gold medal. But I gathered a lot of experience that will help me in my future. I felt the trust of the coaches during the Worlds, I had a lot of ice time, played on the penalty killing. I hope that it will be the same [playing for SKA].
MTV: When will you get back to Russia?
VG: I'll be back on July 29, then my girlfriend Nastya and I will try to get acquainted with St. Petersburg. And then it will come the hardest period of the season.