As the NHL All-Star break draws to a close and teams return to regular season play, there's perhaps no one with more to prove than the Tampa Bay Lightning.
Picked by many national publications as an odds-on favorite to win the Stanley Cup, they are six points behind the Philadelphia Flyers for the final wild card spot in the Eastern Conference — something no one could have foreseen when the season began.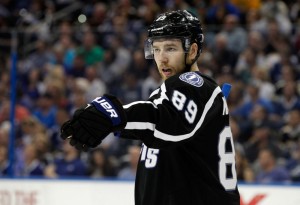 The Lightning enter Tuesday's contest against the Boston Bruins with just three wins in 12 games during the new calendar year and have dropped four of their past five in what have been 'must-win' situations for the club.
With limited success this season, general manager Steve Yzerman's hand is being forced to make moves and things began to take shape on Thursday. Minutes before the Lightning faced off against the Florida Panthers, the team announced they'd traded defenseman Nikita Nesterov to the Montreal Canadiens in exchange for another blueliner, Jonathan Racine, and a sixth-round pick in the 2017 NHL Entry Draft.
They followed by waiving Michael Bournival and Gabriel Dumont on Friday but both players cleared and it's uncertain what is next for them.
With the Lightning just outside the playoff picture looking in, many key players — for the second straight offseason — pending free agency this summer, and the expansion draft looming, it begs the question: What is Yzerman to do?
The NHL Expansion Draft Guides Any Decision
Yzerman wants to improve the Lightning now, but guiding each decision he makes is the 2017 NHL Expansion Draft in June. The harsh reality of the situation is that the Lightning stand to lose an NHL-caliber player, and depending on what happens between now and then, potentially one who's star-caliber.
The league's protection rules for the draft give NHL teams two options: First, they can elect to protect seven forwards, three defenseman and a goalie, or alternatively, eight skaters and a goaltender. For the Lightning, their depth indicates they'll go with the 7-3-1 option.
From there, however, is where things get a bit tricky for Yzerman.
The league mandated protection list distributed in November contained four Lightning players — Ryan Callahan, Valtteri Filppula, Victor Hedman and Steven Stamkos — given their no movement clauses.
What Does the Future Hold for Callahan and Filppula?
While Hedman and Stamkos will certainly remain protected, an interesting situation arises with Callahan and Filppula.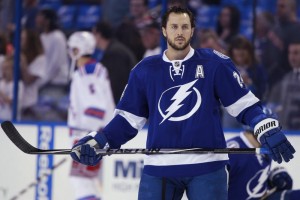 Callahan, 31, is a leader and character player who has battled a lingering hip injury this season. He's got three years left with an average annual value of $5.8 million. Given his injury and high cost, he seems like an unlikely trade candidate (provided he'd waive his NMC). If he's not moved, however, would he be willing to waive his NMC ahead of the expansion draft in order for the Lightning to protect another forward if it seemed likely he wouldn't be picked?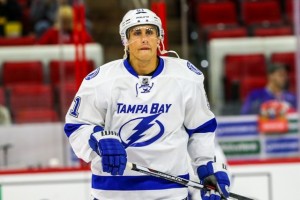 Filppula, 32, has one year remaining at an annual cap hit of $5 million, but has had a strong season statistically and has more points (32) in 48 games than he did all of last season (31 points in 76 contests). He takes important faceoffs for the Lightning and his unit with Brian Boyle and Jonathan Drouin has been the team's most consistent line. With 152 games of postseason experience and one Stanley Cup to his name, he could fetch quite the return for a team looking to add a veteran presence for a playoff run. However, is he the sort of player the Lightning would like to hold onto past this season, given his resurgence despite the cost?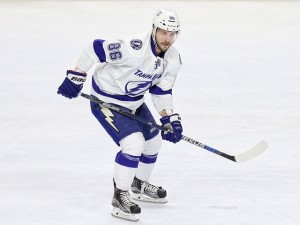 If both players remain on the Lightning roster and neither one is willing to waive their NMC ahead of the expansion draft, each player will still be on the protected list — which is where big decisions must be made.
In the 7-3-1 scenario, the Lightning would be able to protect just four players from the following list of forwards: J.T. Brown, Drouin, Tyler Johnson, Alex Killorn, Nikita Kucherov, Vladislav Namestnikov and Ondrej Palat. Brayden Point is exempt from the draft because he has only one year of NHL service and Boyle is not included as he's pending unrestricted free agency this offseason.
Where Do Pending RFA Forwards Fit into the Bigger Picture?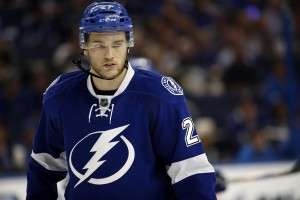 The situation becomes all the more interesting when you consider that Drouin, Johnson and Palat are each set to become restricted free agents this summer and due for hefty pay raises.
Drouin, 21, missed some time earlier this season, but has had a breakout season, tallying a point per game in his past 24 games, and 31 in 42 contests. He's shown no shortage of signs of being the player the Lightning expected he would become when they selected him third overall in the 2013 draft. He certainly figures into the future, and he's admittedly feeling at home in Tampa, but keeping him in a Lightning uniform will come at a high cost.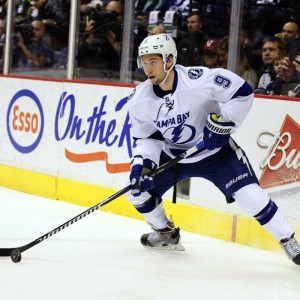 Johnson and Palat have always been praised by head coach Jon Cooper for their tremendous work ethic, but have each has had an up and down 2016-17 season and are underperforming statistically in the absence of Stamkos. Johnson has registered just 29 points in 50 games, while Palat has compiled 10 goals and 14 assists in 45 contests. Both players have been big pieces of the team the past three plus seasons, but is one of them potentially the player who would be left exposed, if all else stayed the same? If so, whoever is unprotected would almost certainly be the player chosen by the Golden Knights — and simply put, the Lightning can't afford to lose a player of their caliber for nothing.
One has to think Drouin has played his way into protected status — but what does the future hold for Johnson and Palat? If Drouin and Kucherov are both protected, who are the remaining two forwards who will join them? It's a tough decision but one that Yzerman may face if nothing changes regarding Callahan and Filppula between now and when the protected lists are due to the league.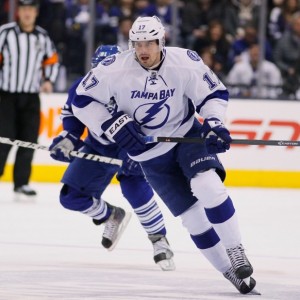 Killorn is another interesting situation — he's compiled just 25 points in 50 games — a down season after signing a seven-year, $31.15 million deal this past offseason. With an AAV of $4.5 million per year, his unique combination of size and skill make him a desirable player for opposing teams and the kind of talent the Golden Knights would pick up from the Lightning if given the opportunity. If Yzerman is in the protection situation that's been set forth above, and opts to make Drouin, Johnson, Kucherov and Palat protected, Killorn immediately becomes the odd man out and must be moved now or risk losing him for nothing in return. If they opt to protect Killorn, than again, it circles back to Johnson and Palat.
If the Lightning Are 'Sellers', Bishop Should be Traded
The Lightning are playing for their postseason lives and the time is fast approaching for Yzerman to determine whether his team will be buyers or sellers at the trade deadline. If the answer is the latter, and it's seemingly something he'll learn by the end of the team's four-game home stand on Feb. 7, than it's time to trade Bishop, as his trade value will never be higher.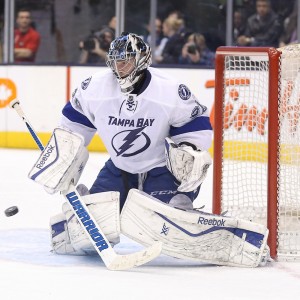 It's a move that will not be easy for the player or the franchise — he's a big piece of the Lightning locker room and arguably their MVP the past three seasons — but simply something that would be necessitated as a changing of the guard and the business of side of the game.
When the season opened with the expectation of a deep playoff run, holding onto Bishop and Andrei Vasilevskiy made great sense. During the regular season, Vasilevskiy would receive more consistent starts and another year of learning under a world-class netminder, while Bishop would got some valuable rest. In a perfect world for the Lightning, they'd make a deep playoff run with a 1-A/1-B tandem in net — a major advantage for them in the postseason.
Fast foward to today, however, and things are a little bit different.
Bishop has struggled along with the team in front of him, and although he's played well at times, he's simply not looked like himself this season. One has to think that the uncertainty about his future may be playing into things some. Look at Stamkos' 66-point season last year as evidence of the mental toll a player's future has on their on-ice product. These players are human, after all.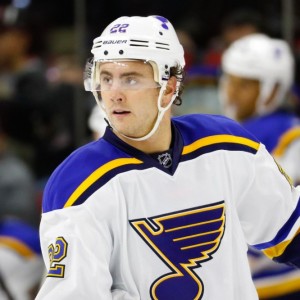 Recently, there's been some discussion about St. Louis Blues defenseman Kevin Shattenkirk as a potential trade candidate. The Blues seem to fit the bill when it comes to a need for Bishop — goaltender Jake Allen hasn't played well of late, despite receiving the blessing of Blues general manager Doug Armstrong — and his team is in the heat of a tight playoff battle in the Western Conference.
Shattenkirk, like Bishop, is set to become a UFA and it would create a hurdle for Yzerman to try to re-sign him, among the other players pending free agency this offseason, but it's possible. Yzerman has seen the shortcomings of the team's defense through much of this season and obtaining a premier blueliner like Shattenkirk comes at quite a cost — most teams don't have the firepower to land a player like that, but the Lightning do right now. The team has no shortage of forward prospects in the AHL and junior hockey, but the same cannot be said on the blue line and it's an issue that has to be addressed. If there's an opportunity to land a top-end defenseman and Yzerman doesn't pull the trigger now, he may ultimately risk losing Bishop for far less, or nothing.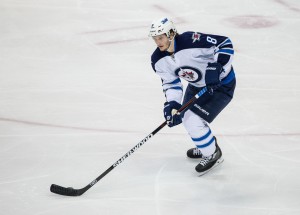 Another possible destination for Bishop could be with the Winnipeg Jets for blueliner Jacob Trouba — however, it's important to note that there's nothing to indicate this is on the radar right now. The 22-year-old, smooth skater requested a trade this past offseason in an effort to receive a bigger role as a right-handed shot from the point. He reconciled with the Jets and opted to sign a two-year bridge deal this summer, but the Jets are struggling in the goaltending department and Bishop would solve that problem. If Trouba became a member of the Lightning, he'd immediately step in as the No. 3 defenseman and earn power play time — the bigger role he's sought. It's certainly something worth considering right now for both clubs.
As it stands on the defensive side of things for the Lightning, Hedman and Anton Stralman will be protected with Slater Koekkoek potentially being the last blueliner kept from being picked. However, it's also going to mean a determination must be made on where Koekkoek fits into the bigger picture. In goal, Vasilevksiy figures to be the sole netminder that's protected from the Golden Knights.
Final Thoughts
Yzerman has demonstrated great patience as he's watched the Lightning fall to 22-22-6 through 50 games and he's in a tough spot.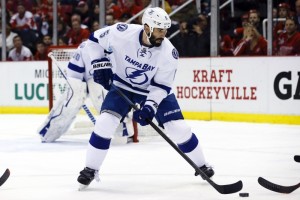 At some point very soon, he's going to be forced to make moves specifically geared towards the end of this season and beyond. He's taken a long-term approach with the franchise since he arrived here, but the decisions he makes over the next four months will be some of the biggest of his career as a GM.
Is it possible you see the Lightning try to move a high-priced defenseman like Jason Garrison to make some salary cap room leading up to the draft? Sure, although again, there is nothing to indicate that this is on the immediate horizon right now. He's a well-respected member of the Lightning dressing room and a physical presence over the the last few years, but now is the time to be as future driven as possible.
While there are no shortage of things for Yzerman to consider for the long term, he certainly didn't expect to be in this position at this point in the regular season. The Lightning have the potential to bounce-back and put together a bit of a run in a push for the playoffs, throwing another wrench in what to do with a number of these moving parts.
But postseason aspirations aside, there are some major decisions looming for Yzerman and they are quickly about to become front and center.