It seems that every offseason is "the most crucial" of Kevin Cheveldayoff's tenure as general manager (GM) of the Winnipeg Jets. This summer, that description might finally fit the bill. Here's a look at how every prominent signed NHL roster player and restricted free agent (RFA) on the Jets fairs in regard to being traded:
All but Guaranteed To Go if No Long-Term Contract Is in Place
Pierre-Luc Dubois
If the worry of a Montreal Canadiens offer sheet is on the horizon, Dubois will get dealt at the NHL Draft. If there isn't that threat and any trade offer is subpar, an all-out bidding war for him with 50 percent salary retained at the trade deadline will do.
Connor Hellebuyck
Connor Hellebuyck will get offered a blank cheque, and if he re-signs, it will all but guarantee his jersey hanging in the rafters at Canada Life Centre one day. Personally, I think he re-signs. But if he doesn't, there are a good 15 teams that could pay a premium to acquire him.
Mark Scheifele
Once thought to be the heir to the Dale Hawerchuk throne exists the enigma that is No. 55. On one hand, Mark Scheifele is a 42-goal scoring, six-time point-per-game number one centre. But, on the other hand, he's a net negative on faceoffs, refuses to backcheck, is a liability in his own end, and is a bystander on his worst days.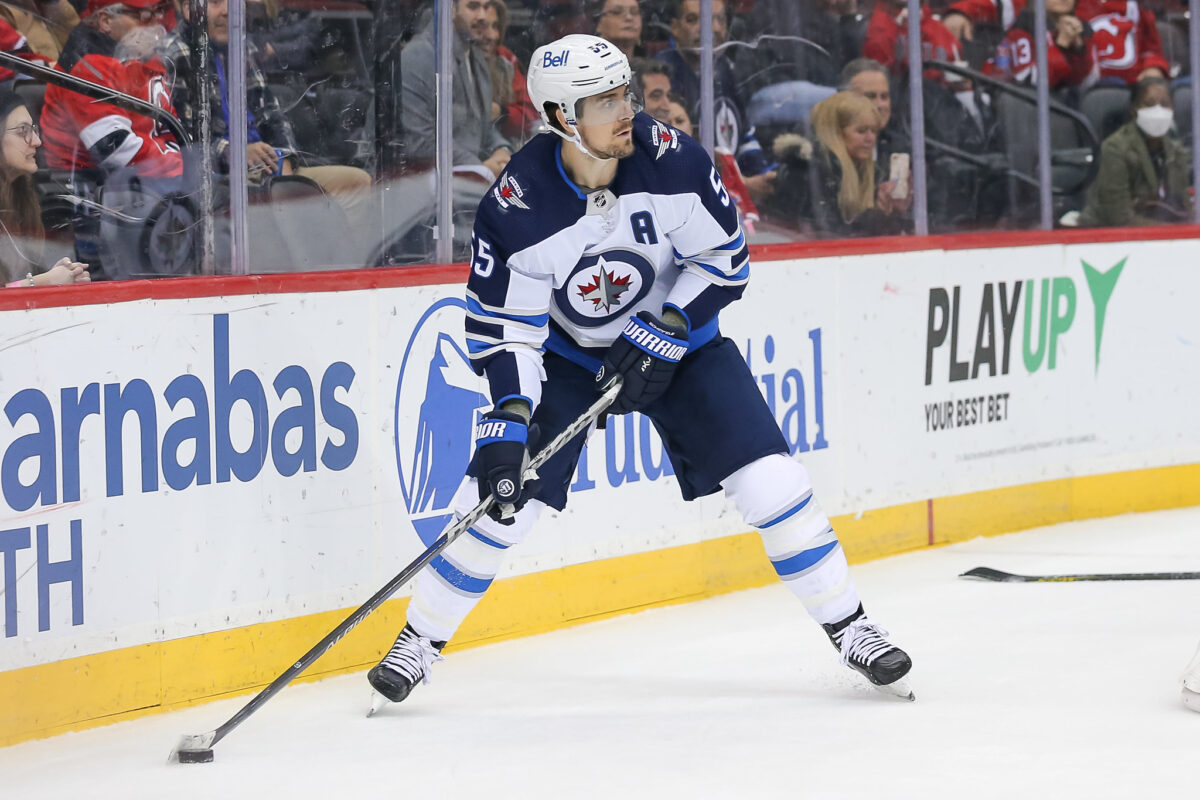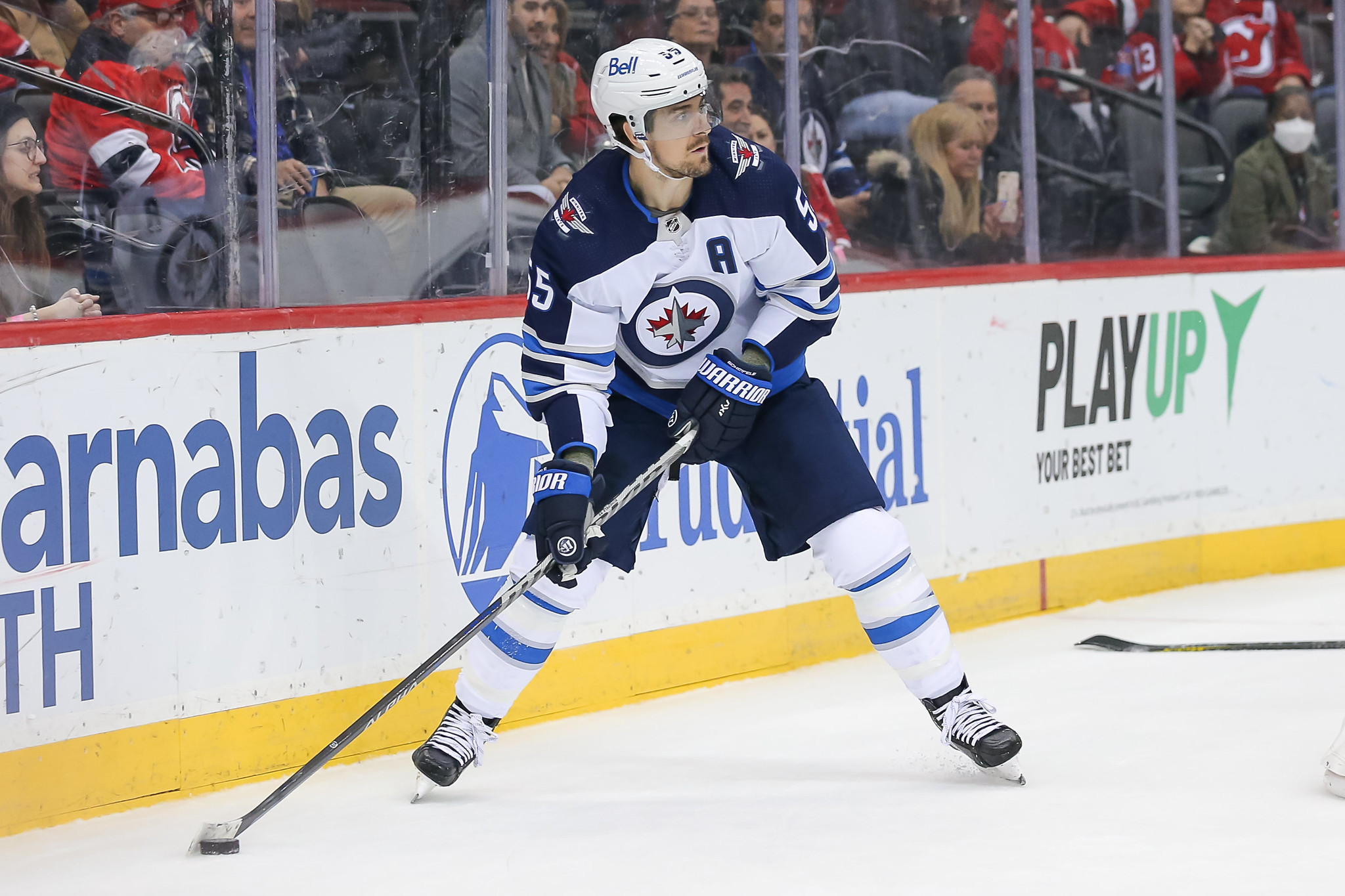 It wouldn't surprise me if True North Sports Entertainment (TNSE) wanted him back at a six-year, $9.25 million average annual value (AAV) contract. If he refuses, look at the Bo Horvat trade as the starting point for a potential trade return.
Blake Wheeler
He was the heart and soul of the 2.0 version of the Jets, but unfortunately it is going to be a logistical nightmare to trade Wheeler with his cap hit. It's time to repay the former captain for all he's done over the years and buy him out. This will enable him to sign with a bonafide Cup contender and compete for a championship.
Trade Chip at the Trade Deadline If the Retool Doesn't Go to Plan
Dylan Demelo
Dylan Demelo would be the perfect under-the-radar move for any contender to make. He could fetch somewhere between Brett Kulak and Nick Jensen in both trade value or future contracts. He has always been criminally misused, dating back to the expansion draft, but could starting a family here in Winnipeg lead to an extension?
Brendan Dillon
Players like Brendan Dillon always get moved at the trade deadline for an above-average return — think somewhere between Luke Schenn, Ben Chiarot and Josh Manson's return. Winnipeg needs to be proactive here, get good value, and don't overpay a rugged player right before they usually fall off the athletic cliff.
Nino Niederreiter
Nino Niederreiter seems to really like Winnipeg and could be willing to re-sign. Losing could change that, though. "El Nino" is just what the doctor ordered for the Jets. He shifts the direction of play in his team's favour, scores and gets to the dirty areas and finishes at an exceptional rate. It wouldn't be surprising at all if he got back more at the trade deadline next season than Winnipeg gave up for him.
Could Potentially Get Moved
Logan Stanley
It has become evident Winnipeg should've cashed out before the Seattle Kraken expansion draft when he looked like a serviceable NHL defenseman because Paul Maurice made him one of the most sheltered players in the NHL. Plus, he has already requested a trade this past season. Does Winnipeg finally cut its losses? I don't think so.
Ville Heinola
See above. Don't make the same mistake and squander all of his perceived value. With Josh Morrissey, Brenden Dillon and Dylan Samberg all penciled in at left defense, he's probably not getting his opportunity next year, either.
Unlikely to Be Moved
Mason Appleton
Although he played mostly on the fourth line this season, he wants to be in Winnipeg, is signed past this upcoming year, and head coach Rick Bowness likes him a lot. Mason Appleton isn't getting moved.
Neal Pionk
The paradox that boggles hockey minds everywhere. The eye test sees a minute munching, shot-blocking, playmaking workhorse. Yet, according to Money Puck, the Jets struggled in terms of real goals and expected goals at even strength with him on the ice. Pionk had a minus-8 real goal differential and a minus-6.6 expected goals differential. Meaning in terms of real goals against and quality of chances against, the Jets got destroyed in their own end when Pionk was on the ice.
Now is the time to trade him after a "productive" playoffs where he had seven assists in five games. However, due to a lack of NHL-ready, right-handed defensemen in Winnipeg's pipeline/system, it's unlikely he gets moved.
Nate Schmidt
Schmidt is an all-around great guy, he just doesn't move the needle as much as his contract is paying him to. In a relatively flat-cap world, it is going to take a very good sweetener to move the remainder of his contract. Which, besides the 2018 Steve Mason to the Canadiens trade, Kevin Cheveldayoff hasn't shown an appetite for that kind of move.
Morgan Barron
Morgan Barron's 75 stitches during Game 1 against the Vegas Golden Knights will be engraved in Jets lore for years to come. The 6-foot-4 forward won't break the bank on a potential bridge deal, nor should he get moved.
Highly Unlikely to Be Moved
Kyle Connor
It has been reported countless times that the Jets aren't going scorched-earth rebuild unless they are forced to. Signed through 2026, Kyle Connor is not getting moved unless the direction of the future changes.
Cole Perfetti
Cole Perfetti is under team control for five more seasons. Furthermore, he's one of the handful of younger players/prospects who have any history of playing centre in the Jets organization. For these reasons, he's staying with the team whether the Jets are great, average, mediocre, or awful.
Nikolaj Ehlers
Refer to Connor's write-up above. Just change the contract length to running until 2025.
Josh Morrissey
Morrissey currently has a no-movement clause, so he's not going anywhere. Although I have seen the occasional fan suggest trading him while his value is at an all-time high, that is not an option. He's not going to waive his no-movement clause. Even if he regresses to somewhere between his breakout year and the prior season to that (2021-22), he's easily worth $6.25 million annually for five more seasons.
Adam Lowry
Adam Lowry is the poster child for every value TNSE stands for. He isn't getting moved, especially after the gutsy postseason effort he had. Hypothetically speaking, though, his trade value is probably extremely high right now.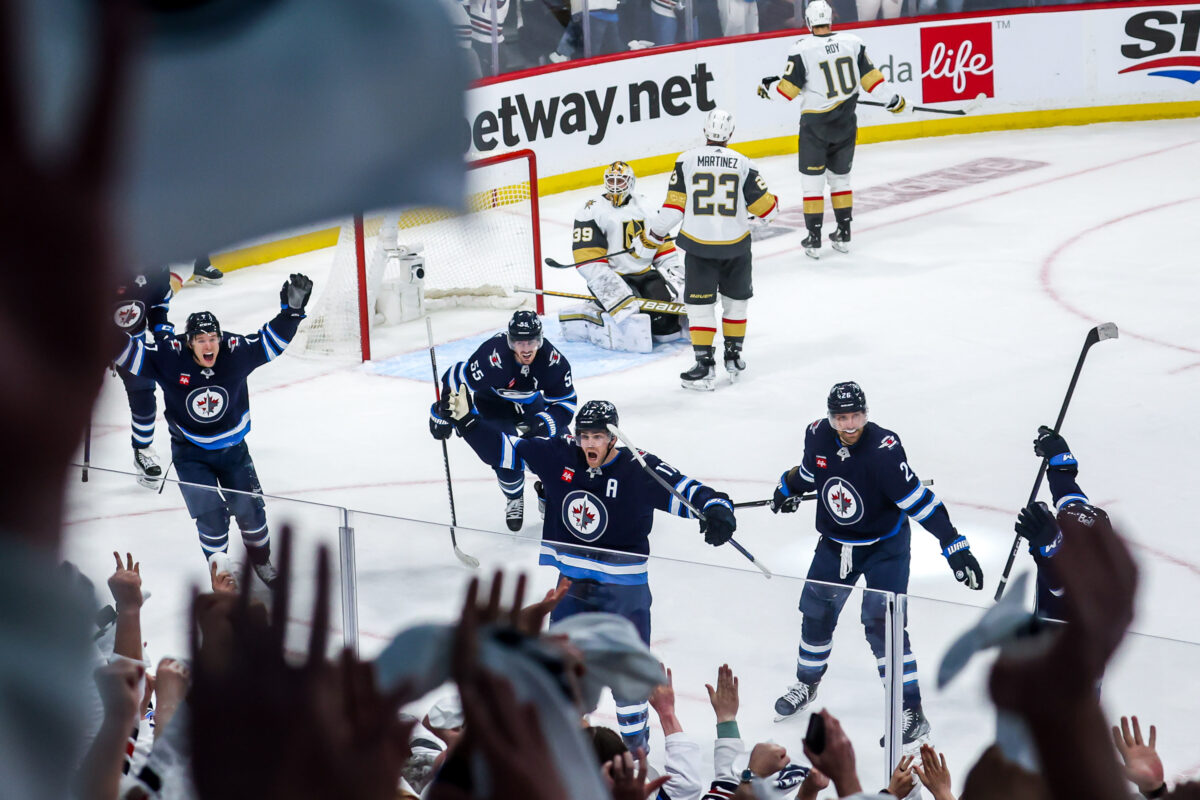 Dylan Samberg
The stay-at-home defensemen had a stellar delayed rookie season. Dylan Samberg crushed bottom-pairing minutes as according to Money Puck he finished 12th out of 173 defensemen who played at least 800 five-on-five minutes in terms of on-ice expected goals against per 60 minutes of ice time.
Meaning Samberg was dominant at controlling the quality and quantity of chances the Jets faced when he was on the ice (for reference, teammate Neal Pionk finished 143rd out of 173). With two more years of team control, barring a Jacob Trouba-level holdout/trade request, he will be with the Jets for the better half of the next decade.
Presumably Busy Offseason Ahead
The NHL Draft and free agency will be a busy time for every NHL club. There's an argument to be made that the Jets will be the most active of all 32 teams. Will these two upcoming events usher in a new core to kickstart a new era? Or will Cheveldayoff kick the proverbial can down the road one last time and assess his options at the trade deadline? The latter presents massive risk and turbulence to a core that probably desperately needs it.
Related: Jets 2022-23 Player Report Cards: Cole Perfetti
---
Latest News & Highlights
---
My rather cautious prediction is a Dubois trade on draft day and Cheveldayoff actively shopping at least one or two defensemen this summer.
---
---