The Winnipeg Jets' core players are disappointing again, both performance and passion wise. The former is alarming for their postseason hopes, no doubt. However, the latter is even more concerning for the long-term state of the franchise and represents a reversion back to troubled times.
Star Players Going Through Scoring Drought
The Jets, just 9-10-2 since the All-Star Break, have fallen from a once-comfortable position near the top of the Central Division to a three-team turtle race between them, the Calgary Flames, and Nashville Predators for the second Western Conference Wild Card spot. They have scored 55 goals in that span, an average of just 2.61 per game.
Related: Jets Should Restructure Lines to Have Scoring Throughout Top-9
A big reason for that low production is how silent their biggest guns have gone. Mark Scheifele hasn't scored in seven games, while Kyle Connor — who scored 47 goals last season but has just 28 this season — just broke an 11-game drought with a garbage goal against the Anaheim Ducks. He has been stuck in the worst slump of his career, being completely invisible other than visibly lacking confidence all month.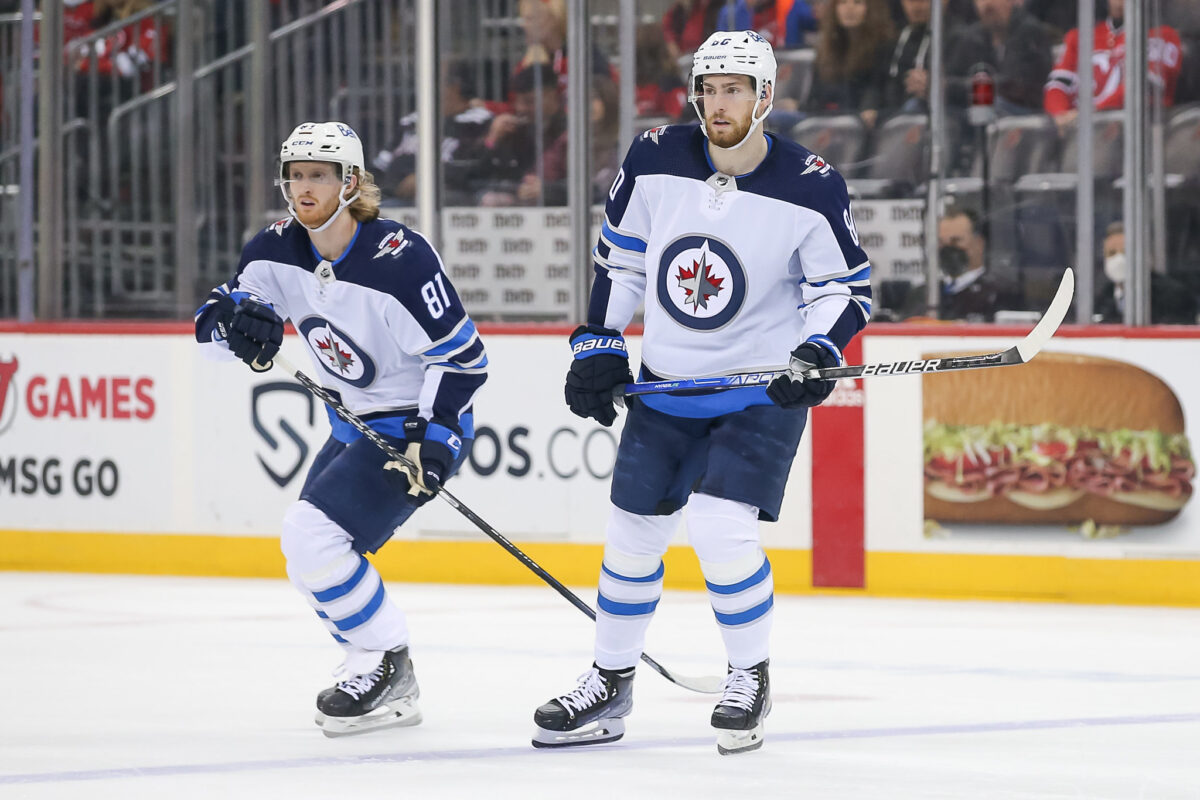 Pierre-Luc Dubois has't scored in eight games, while Blake Wheeler hasn't scored in 19 and is on a sharp decline after looking re-energized to start the first season after being stripped of his captaincy.
Bowness Rings Alarm Bells With Comments About Motivation
Head coach Rick Bowness' Wednesday comments about the core players' motivation — or more accurately, their lack of it to step up at this crucial time — is a clear signal the culture has crumbled since the beginning of the season.
---
Latest News & Highlights
---
"I've gotta get more out of them. Put it that way," Bowness said. "It's just a mindset. We know what good hockey is. We know how to play good hockey. It's just a mindset now of if we're willing to do it."
If they don't have motivation to play good hockey in the thick of a battle for a playoff berth, when would they have it?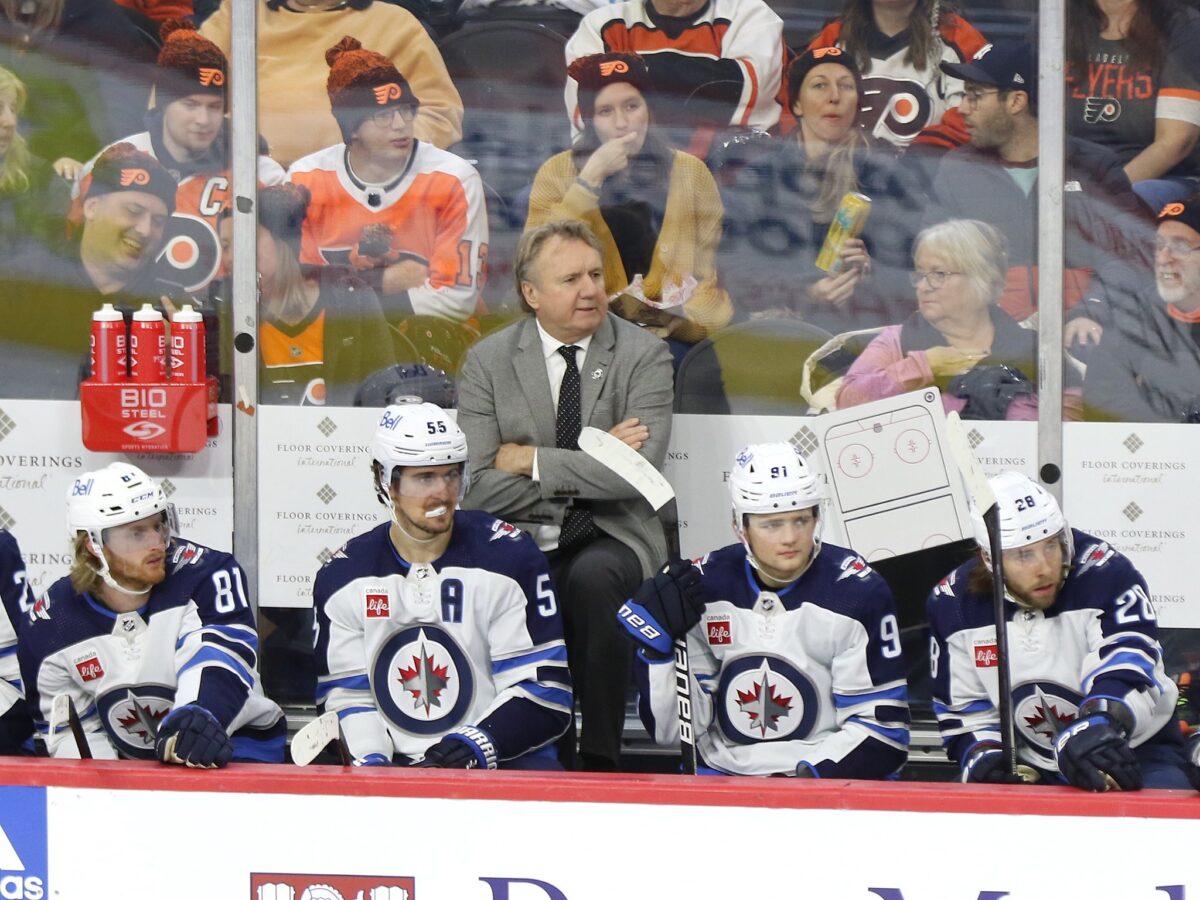 An exchange with the WInnipeg Sun's Scott Billeck belied the fact Connor, Dubois, Scheifele, Wheeler, et. al are not self starters.
"Who motives you when you wake up in the morning?" Bowness asked Billeck, turning the usual roles of journalist and coach around. "Myself," Billeck answered. "There you go," Bowness replied, before expanding.
"That's what we're dealing with. That's part of our job, to stay on top of them and to keep pushing them and don't let them get into a comfort zone and don't let them back off. Sometimes, you're doing that and you're not even aware you're doing it. So, it has to be shown, has to be talked to, has to be addressed. So, we'll keep pushing, and then the rest is on them, yes."
This Isn't The First Time Core's Committment Has Been Questionable
All this hearkens back to times Jets fans would rather forget: rumours of "ruffled feathers" and a locker room in disarray in 2019, which led to a disappointing first-round loss to the St. Louis Blues. Watching a splintered 2021-22 club phone it for large portions of last season with neither the leadership core or coaching staff willing (or perhaps able) to do anything to address it and miss the playoffs entirely.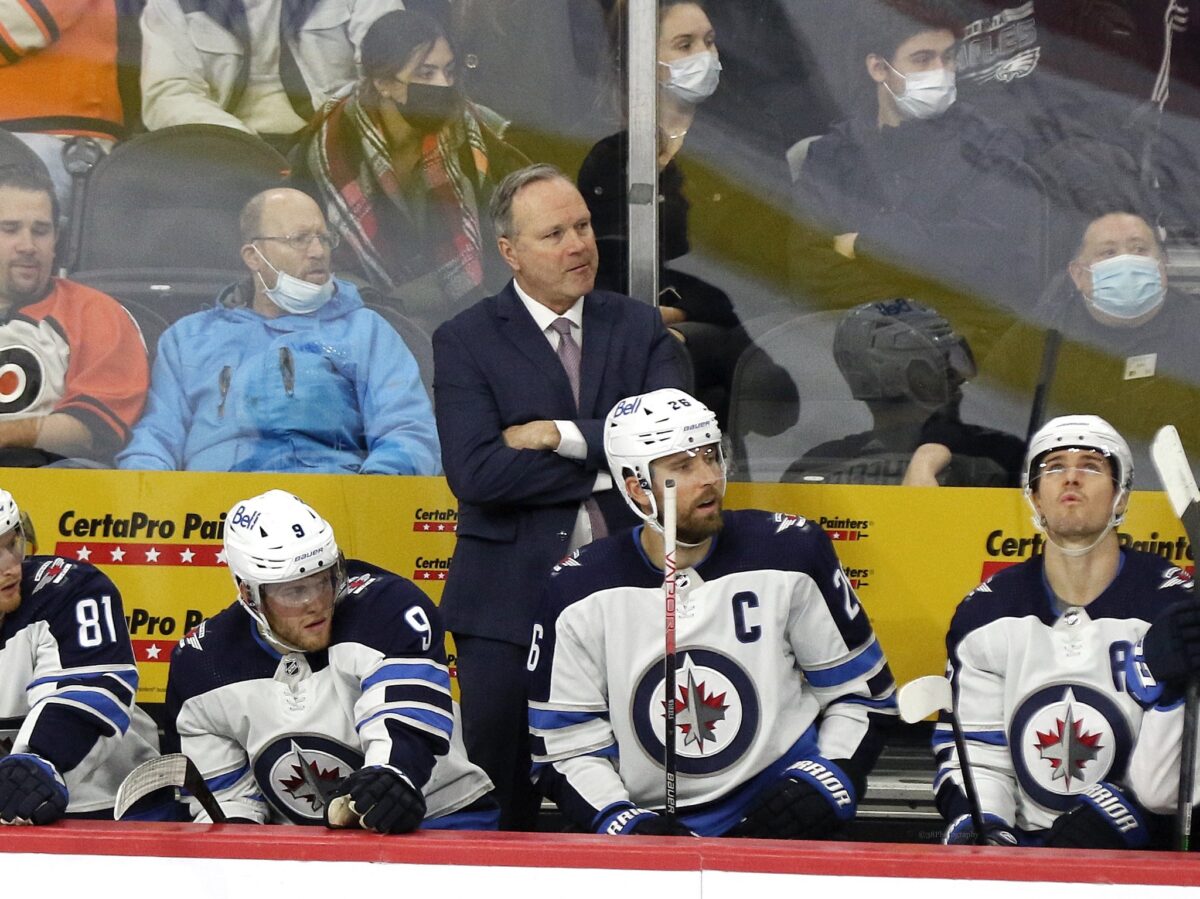 Bowness isn't a babysitter, and shouldn't have to harass the faces of the franchise to try. Nor can he call them out in the media every day; that tactic works to a point, and he hasn't been shy to show some snarl, but is a tactic best used sparingly.
They need to become self-motivators and "difference makers", if that's possible for such established NHLers with big guaranteed contracts in their back pockets.
Lack of Character a Serious Concern For Franchise's Long-Term Future
When the going got tough, the core has proven not tough enough to get going anywhere except to back to old habits.
At the beginning of the season, the Jets collectively wrote a three-point pledge that outlines what every player must do and how they must act if they want to succeed as team. "Purpose, Integrity, and Open-Handed Communication" are great core values to have, and keeping them close to heart and mind paid dividends during a strong first half of the season. The effort levels were high across the board and the team employed a "next-man-up mentality" that kept them afloat through injury adversity in December and January.
But now, that pledge doesn't seem worth the paper it's printed on or the frame it sits in in the Jets locker room.
The Jets still control their own destiny in the playoff race, five points up on the Predators (who have three games in hand) and six points up on the Flames. They have won three of their past four but they were a trio of one-goal, skin-of-the-teeth victories against teams below them and it's hard to see them getting out of the first round.
But the implications of the core not having the strength of character to consistently commit to working hard go far beyond whether the Jets make the playoffs this season. It has serious implications on the franchise's long-term future.
If the current core is fundamentally un-coachable over the long term, there's not much point keeping it in tact. In fact, sticking to the status quo again, as GM Kevin Cheveldayoff did last offseason, could drive Bowness right out of town. IF you recall, Bowness said at his introductory presser last July that at his age — he turned 68 in January — he "didn't need a job" and wants a chance to win. If he's not getting fulfillment from the gig, and it's hard to imagine he is lately, he could just quit and enjoy retirement with his wife Judy.
Bowness would be tough to lose. Granted, he's been grasping at straws lately and deploying some pretty weird lines to try and get things back on track, but overall he's a smart coach with four decades of experience who can bring out the best in players willing to work hard (hello, Josh Morrissey.) There's no star candidate to waiting in the wings to replace him either now that the "Barry Trotz to the Jets" ship has sailed. Trotz, the Manitoban considered last offseason the biggest fish in the coaching pond and a perfect potential fit for the Jets, took the year off but will become the Predators GM on July 1.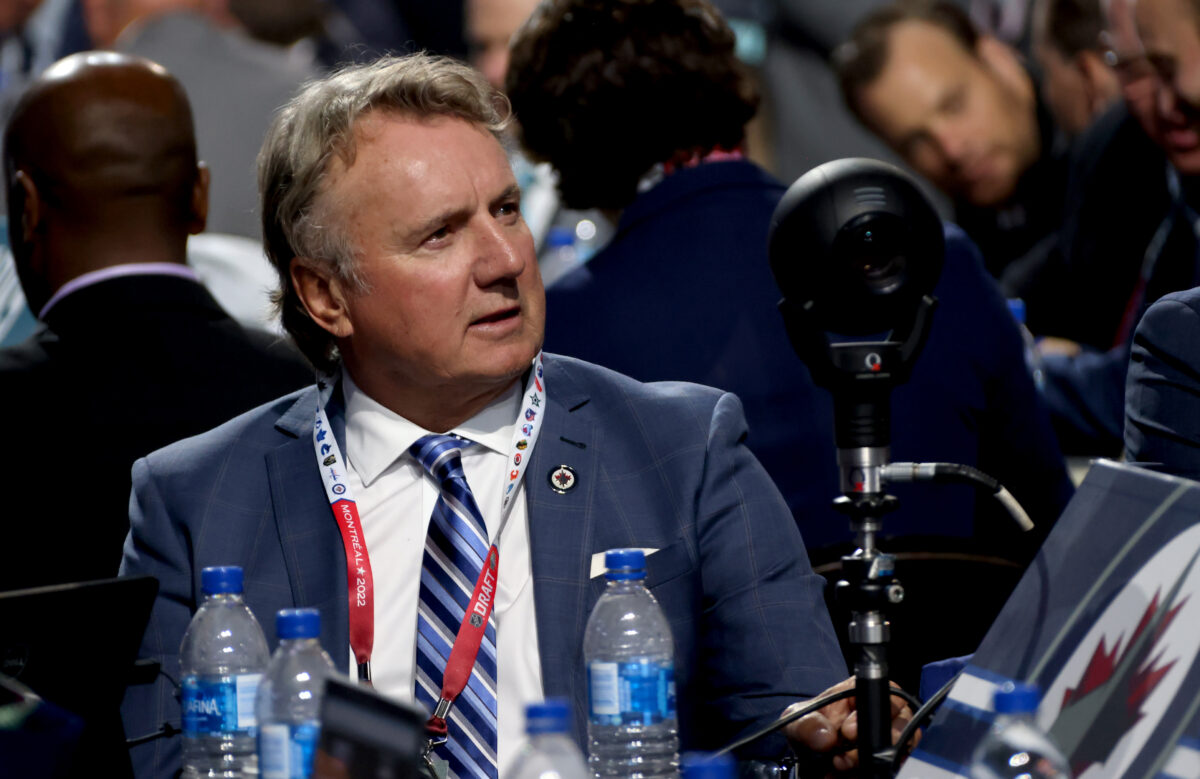 Regardless of end result this season, the offseason will be fascinating. Ultimately, the blame for drafting and/or retaining retaining players of weak character falls to Cheveldayoff. There's serious debate as to whether he's reached his expiry date after 11 seasons that have featured just three playoffs series wins, but it's becoming clearer that either he or someone new may need to make some drastic changes in player personnel.
A scorched-earth rebuild involving moving out Dubois, Scheifele, Wheeler, or others would lead to some lean times, even leaner if Connor Hellebuyck, an unrestricted free agent after next season, chooses to walk or is dealt before he can do so. That being said, it could be necessary to eventually give the Jets a younger, stronger, harder-working core that can get them out of the "mushy middle."
---
---