A couple of days ago we received word of the Canadian WJC team that will attempt to put consecutive silver medals behind them as they compete in the hockey heartland of Alberta.  The Canadian roster was chosen by several experienced hockey minds, including Head Coach Don Hay and Hockey Canada Head Scout and former Edmonton Oilers Assistant General Manager Kevin Prendergast.  With the excitement mounting and dreams of Canadian gold becoming ever so clear, there are still question marks that surround the roster.
What Will the Canadian Identity Be?  How Will Team Canada Win Games?
At its selection camp in Calgary earlier this month, Team Canada had a bevy of offensive forwards to choose from.  Tyler Toffoli (27 goals in 28 games in OHL), Christian Thomas (50 goals last year in the OHL) and Joe Morrow (28 points in 27 games this year in WHL) were just some of the high profile names that were cut from the team.  Looking at this roster, one thing is clear from years past:  there isn't a ton of offense.  Mark Scheifele, playing for the Barrie Colts (OHL) and a prospect for the Winnipeg Jets, enters the tournament as the default #1 center and will likely have Jonathan Huberdeau and Brett Connolly on his wings.  Behind him Ryan Strome will likely center the second offensive unit, in spite of his struggles at the selection camp.  Outside of the top-6, the team is composed of players that grind it out and play physical, hard-working styles that will likely translate to bottom-6 roles in the NHL (Devante Smith-Pelley, Boone Jenner, Freddie Hamilton).
Ryan Murphy, the offensive defenceman many people thought would make the team as a powerplay specialist, was cut too.  Will Canada find offense and the ability to score goals, which was lacking in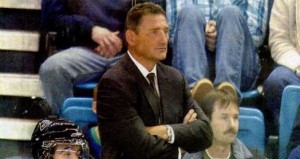 Calgary, or will they win games by grinding it out and wearing down the opposition with two-way play?  18-20 year old hockey players are easier to motivate to score goals than to play sound defence and backcheck; will Coach Hay be able to send his message across to his players?
Is Canada Tough Enough on the Blueline?
Don Hay cut Alex Petrovic and Matt Dumba, two Red Deer Rebels defencemen who clear the net and are always physically engaged in the game.  In their place is Jamie Oleksiak, who at over 6 feet and 244 lbs will be counted on to clear the net and wear down the opposition with physical play.  Scott Harrington will be counted on as well.  The tournament is very much like a playoff series and as seen last year, teams often wear down as it progresses.  All Canadian defencemen have to place a priority on finishing their checks, protecting the crease and wearing down the opposition.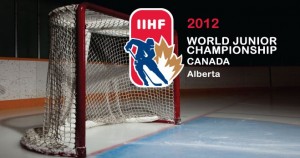 Will There Be a Goaltending Change During the Tournament?
Seemingly every year the goalie that starts the opening game is not the one who finishes the tournament.  Last year Olivier Roy was given the duties but lost his job to Mark Visentin.  Will that be the case this year?  Scott Wedgewood had a consistent camp and beat out Tyler Bunz, predicted to be the starting goalie by many.  Mark Visentin will likely start the tournament, but if history is any indication it could go either way from there.  With back to back games being played on December 28 and 29 against the Czech Republic and Denmark respectively, Coach Hay will likely prevent his goalie from starting back to back games, meaning there is an opportunity to steal the medal round starter position.
Will a Lack of Experience Hurt the Team?
With just four players returning from last year's team (Brett Connolly, Quinton Howden, Jaden Schwartz, Mark Visentin) and none being defencemen, how will the largely inexperienced roster handle playing in arguably the biggest hockey tournament of the year?  The fact that they are at home could become a disadvantage with increased scrutiny from fans and media.
Predictions
Canada will be in tough to make it back to the gold medal game.  I think that offense will be an issue early, and wingers Tanner Pearson and Brendan Gallagher, initially given supporting roles on the team, will emerge as top-line players and carry Canada offensively.  Mark Pysyk and Dougie Hamiton will become Canada's top defence pairing.  Scott Wedgewood will continue the Canadian tradition of changing goalies during the tournament and unseat Mark Visentin.  And lastly, Canada will end the tournament with a disappointing bronze medal.  Let the hate mail begin!
THW will be covering the 2012 WJC, from the opening game to the gold medal game.  Myself and Chris Ralph will be bringing player interviews, storylines and in-depth reports to the website.
Follow Salim Valji on Twitter for the latest IIHF WJC updates
Like Salim Valji on FaceBook