Early in the NHL season, we can learn things about how a team will approach the season by observing key items. We covered the Sharks items 6-10 yesterday. Here are the top five things to watch for early in the Sharks season.
5. Confidence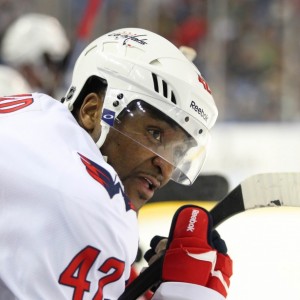 Confident teams understand the season begins with game 83. The Sharks are going to be competitive, but the NHL West is wide open and 13 of the 14 teams have a genuine playoff shot. Will DeBoer balance lines and playing time, or will he ride his veterans early in the season? Joe Thornton (36), Patrick Marleau (36), Joel Ward (34) and Paul Martin (34) may all be asked to play major minutes. A confident team doesn't burn their top players out early in the year. The more the coaches lean on the top players early on, especially the older players, the less confident they are for the season.
4. Attendance at the Shark Tank
The Shark Tank gained a reputation as one of the tougher places to play in the NHL. It was a reputation that took years to build, but was shattered in one month. Last February, the Sharks managed to go winless at the Shark Tank in eight games. The crowds, once reliably large (often announced as sellouts, even if there were empty seats) became noticeably smaller. Early results on the ticket sales indicate that the trend is not going in the right direction. Can the Sharks win back fans? Can they make home ice a competitive advantage again? There is a symbiotic relationship here, the fans help the team to compete, the team helps bring in fans by succeeding. Last year, that relationship took a hit. This year, the earlier it becomes apparent that the team is competitive, the more likely it is for fans to return and for the team to regain a significant competitive advantage on home ice.
3. The Penalty Kill
One area ripe for improvement is the penalty kill. Expect much to change. Penalty kill units can take some time to gel, but its likely the Sharks will have plenty of veterans on ice for the PK. The results should be clear early on. And even though he was supposed to be living back in Florida, Larry Robinson has been on-hand during the preseason to lend his sage assistance in returning the PK to form.
2. Impact of Younger Players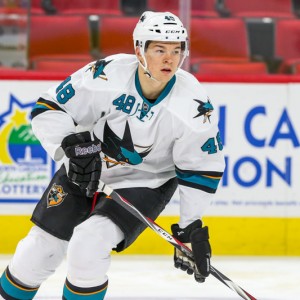 The Sharks invested considerable playing time in younger players last season. Only two emerged as clear winners, forwards Melker Karlsson and Chris Tierney. Another youngster who got substantial playing time was forward Barclay Goodrow. How these players fare early in the season will give the Sharks a sense how much line depth they really have.
Two other youthful Sharks are looking to expand their roles, both need to improve on their prior season. Matt Nieto and Tomas Hertl both had modest seasons last year. Hertl appeared to have lost his way. He began his career with a white-hot start in 2013. But a knee injury in his 35th NHL game appears to have taken a major toll on his game since then. Nieto had an encouraging rookie season two years ago, but failed to improve on it last year. Whether they advance or step backwards will be something to watch closely. How they are perform early in the season is important to both players. While Nieto is probably replaceable, it would be a huge step for both Hertl and the Sharks if his immense talent reappears. Hertl is also likely to be used more as a center than as a winger to start the season, adding more responsibility to his plate. Of all the Sharks players to keep an eye on in October, Hertl is at the top of my list.
1. The Coaching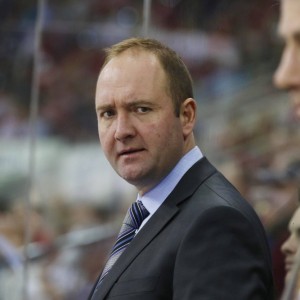 It is a new coaching era in San Jose. The former coach, Todd McLellan, was successful by most standards, except the one that matters most to the fans: winning a Cup. With McLellan and general manager Doug Wilson together for so long, it was not obvious who drove various team decisions. Determining which things new head coach Peter DeBoer might keep from the Todd McLellan era, and which things he changes should prove interesting. For example, McLellan believed in putting most of his talent on the top lines, while starving his lower lines. Many Sharks observers have noted that the team seems to play better with talent spread out, especially with Joe Pavelski separated from Joe Thornton. How the new coach deploys the forward lines will be informative. DeBoer's willingness to part with recent Sharks history should give some indication on how much flexibility DeBoer has actually been given by the general manager. Doug Wilson represents continuity and the more continuity that is seen on the ice, the more one can assume Wilson is using a heavy hand to steer the team. If Thornton and Pavelski are on the top line with Marleau and Couture both on the second line, that would speak to continuity. Which suggests DeBoer has significant limits on his decisions.
DeBoer's general approach is expected to be similar to that of the prior coach. But he has placed added emphasis on pressure and how that pressure manifests itself will be an important change. DeBoer's willingness to part with past strategies, to experiment and to carve his own path is something Shark fans should keep an eye on.
There are relatively few things that deserve to be kept intact based on merit from last season. The power play stands out as one, but there are very few others. Is DeBoer getting a blank slate and working to optimize it his way? The proof will be in what he does and we'll learn a lot on that front in the first month.