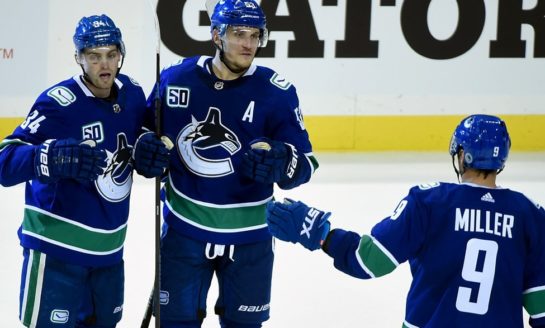 October 16th, 2019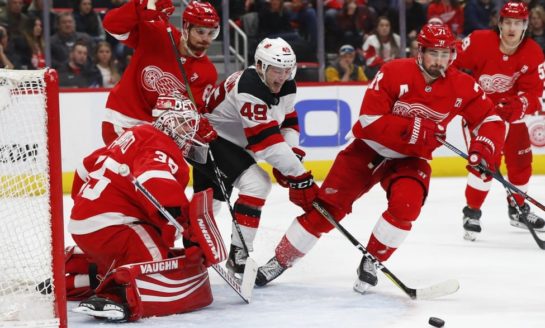 October 15th, 2019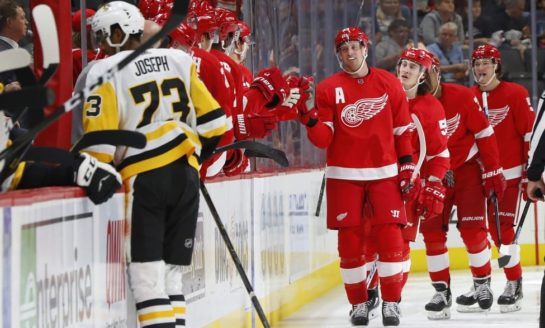 October 14th, 2019
What's The Grind Line? Apart from the once-famous line of Kris Draper, Kirk Maltby, and either Joe Kocur or Darren McCarty, The Grind Line is also The Hockey Writers' weekly column about the Detroit Red Wings. Rachel Anderson, Jake Rivard, and Devin Little are the muckers who THW's...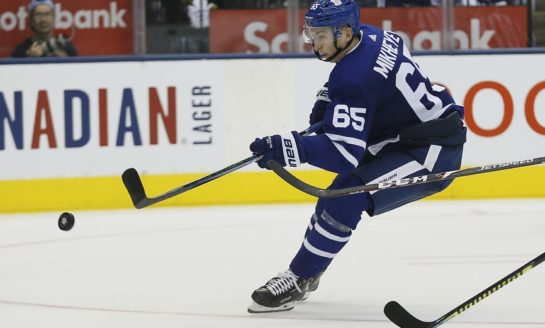 October 12th, 2019
DETROIT — Ilya Mikheyev scored in the final minute of the second period when goalie Jimmy Howard's gamble backfired, and the Toronto Maple Leafs went on to beat the Detroit Red Wings 5-2 on Saturday night, snapping a three-game losing streak. With the ...

October 10th, 2019
October 8th, 2019

October 8th, 2019

October 8th, 2019

Back in the 1950s, the Detroit Red Wings were nearly unstoppable. That is, until Jack Adams broke up the band. But before Adams could attempt his own rebuild, the franchise won four Stanley Cups in six years. Between 1950 and 1956, the Red Wings and the Toronto Maple Leafs met in the Stanley Cup...
July 29th, 2019

Are you a die-hard Detroit Red Wings fan? Think you know all there is to know about the team? Let's find out. We've dug into the past to pull out some key moments by some of the great players and coaches in the franchise's history. How Well Do You Know the Wings'...
May 30th, 2019