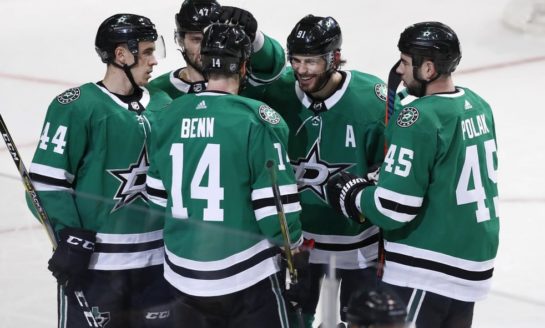 January 20th, 2019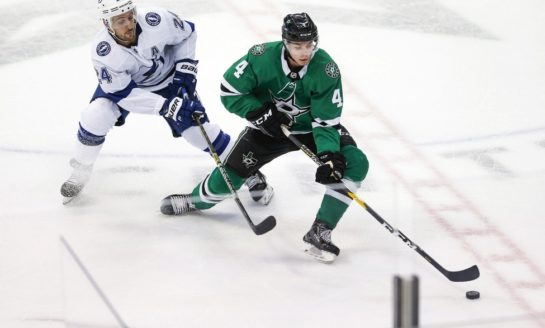 January 16th, 2019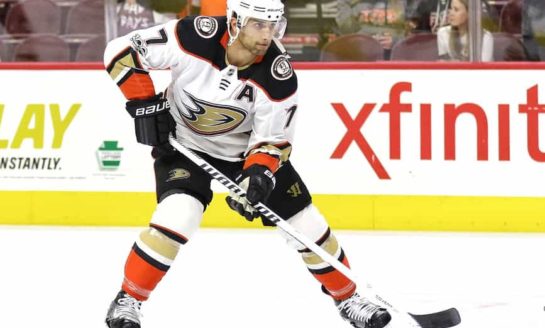 January 14th, 2019
In today's News & Notes, the Dallas Stars and Anaheim Ducks have made a trade, the NHL has announced their three stars of the week and Craig Anderson was a full participant in practice. Related: NHL News & Notes: Nash, Eichel & More Stars and Ducks Trade The Stars have acquired...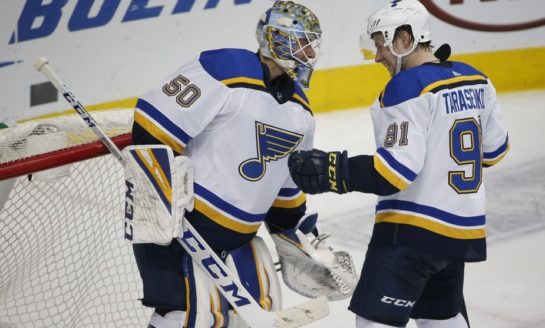 January 13th, 2019
DALLAS — Rookie goalie Jordan Binnington won his third straight start, Vladimir Tarasenko scored two goals and the St. Louis Blues beat the Dallas Stars 3-1 on Saturday night. Binnington, who has played in six NHL games, is 3-0 in three starts. The 25-...

January 11th, 2019

January 9th, 2019

January 9th, 2019

January 6th, 2019

Hockey fans know that North Stars owner Norm Green earned his infamy by moving the franchise from puck-loving Minnesota to Texas, where high school football draws more interest than the NHL. Fewer know that Green had already flipped the team's cherished "N" logo over the glass...
August 9th, 2017