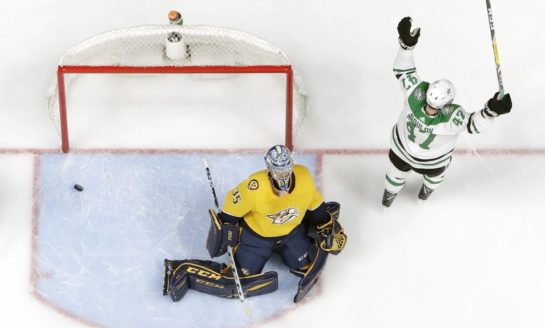 April 21st, 2019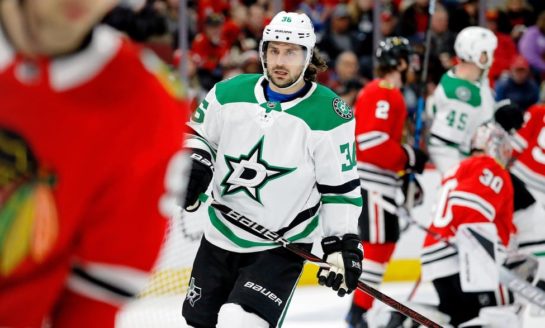 April 20th, 2019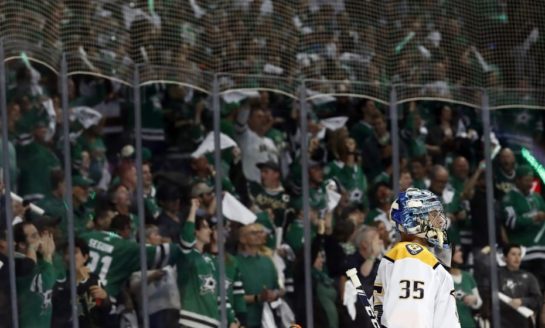 April 18th, 2019
DALLAS — Roope Hintz and Alexander Radulov scored power-play goals on Dallas' first two shots, and the Stars chased Nashville goalie Pekka Rinne with an early four-goal onslaught, beating the Predators 5-1 Wednesday night and evening the best-of-seven ...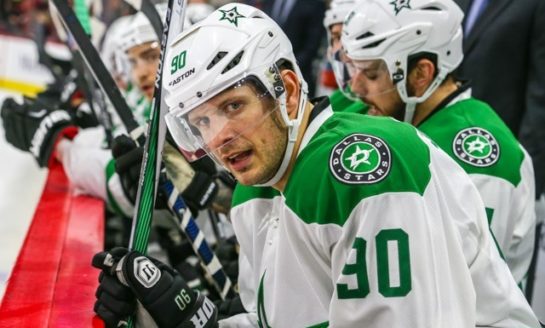 April 17th, 2019
It's no secret Jason Spezza is no longer the same player the Dallas Stars acquired from the Ottawa Senators years ago. After Spezza was healthy scratched for two of the first three games against the Nashville Predators in their first-round series, the Stars have little choice but to hope he has...

April 16th, 2019

April 14th, 2019

April 14th, 2019

April 12th, 2019

Hockey fans know that North Stars owner Norm Green earned his infamy by moving the franchise from puck-loving Minnesota to Texas, where high school football draws more interest than the NHL. Fewer know that Green had already flipped the team's cherished "N" logo over the glass...
August 9th, 2017