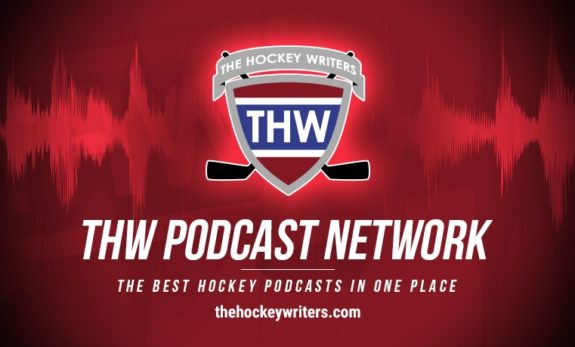 Welcome to the THW Podcast Network. Featuring some of the best hockey podcasts around, produced and hosted by our stellar team of writers and editors. We'll be adding to this roster as the season progresses. If you have a high quality NHL podcast and want to be included here, please contact dean@thehockeywriters.com
Our growing roster of YouTube shows is moving into the world of podcasts. If you can't watch them, why not listen to them. We're going to be posting the audio version of our shows to Anchor so that you can listen to them on your favorite podcast platform. Catch the latest from:
iTunes
---
Spotify
---
---
A podcast devoted to hockey in Toronto – including the Toronto Maple Leafs, Toronto Marlies and Toronto Six – hosted by Andrew Forbes and Peter Baracchini.
Habs Unfiltered is the premier fan podcast bringing you up to date opinions and discussions on all the latest news and stories about the Habs. Trege Wilson, Matt Smith and Blain Potvin bring you up to date unfiltered opinions and insight on the Montreal Canadiens, with in-depth interviews from analysts to broadcasters. If you're talking about it so are they.
The Two Guys One Cup Podcast is a fan-led St. Louis Blues podcast hosted by Stephen Ground and Ian Peters. During their weekly episodes, the guys discuss all the news about the Blues, the League, and everything else in the Hockey universe.