The Detroit Red Wings are a professional ice hockey team in the National Hockey League, based in Detroit, Michigan. Founded in 1926, the team was known as the Detroit Cougars until 1930. For the 1930–31 and 1931–32 seasons the team was called the Detroit Falcons, and in 1932 changed their name to the Red Wings. They've won 11 Stanley Cups, ranking them third behind the Montreal Canadiens (24) and Toronto Maple Leafs (13). They are known as one of The Original Six NHL clubs.
Deeper Dive
2021-22 Season Roster
Detroit Red Wings Jersey History
The Detroit Red Wings have one of the most iconic sets of jerseys in the National Hockey League – in all of sports, really. Constantly at or near the top of best-dressed lists, the Red Wings take to the ice in kits that really haven't changed all that much since 1934 – and not at all since 1987, save for template updates to the NHL's uniform system. Read more about the Red Wings jersey history…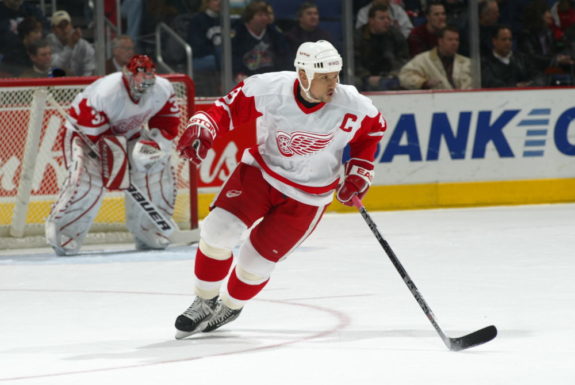 The Players
More Red Wings History
Red Wings' Underrated Star
The Detroit Red Wings organization has been home to some of the greatest players in NHL history. Players like Gordie Howe, Alex Delvecchio, Red Kelly, Ted Lindsay, Sid Abel, and Terry Sawchuk starred in the Original Six era. Steve Yzerman, Sergei Fedorov, Nicklas Lidstrom, Pavel Datsyuk, and Henrik Zetterberg then spearheaded the team during the 1990s and 2000s.
With such abundant talent sprinkled throughout the franchise's existence, it is easy to forget about some of the underappreciated players that helped make the team successful. Marcel Pronovost, a hard-hitting defenseman who played over a decade with the team, is the perfect embodiment of an oft-forgotten Red Wings' legend. Read more…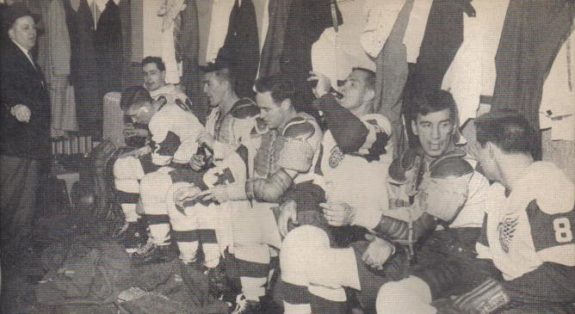 Captains
Art Duncan, 1926–1927
Reg Noble, 1927–1930
George Hay, 1930–1931
Carson Cooper, 1931–1932
Larry Aurie, 1932–1933
Herbie Lewis, 1933–1934
Ebbie Goodfellow, 1934–1935, 1938–1941
Doug Young, 1935–1938
Ebbie Goodfellow & Syd Howe, 1941–1942
Sid Abel, 1942–1943, 1946–1952
Mud Bruneteau & Flash Hollett, 1943–1944
Flash Hollett, 1944–1945
Flash Hollett & Sid Abel, 1945–1946
Ted Lindsay, 1952–1956
Red Kelly, 1956–1958
Gordie Howe, 1958–1962
Alex Delvecchio, 1962–1973
Alex Delvecchio, Nick Libett, Red Berenson, Gary Bergman, Ted Harris, Mickey Redmond & Larry Johnston, 1973–1974
Marcel Dionne, 1974–1975
Danny Grant & Terry Harper, 1975–1976
Danny Grant & Dennis Polonich, 1976–1977
Dan Maloney & Dennis Hextall, 1977–1978
Dennis Hextall, Nick Libett & Paul Woods, 1978–1979
Dale McCourt, 1979–1980
Errol Thompson & Reed Larson, 1980–1981
Reed Larson, 1981–1982
Danny Gare, 1982–1986
Steve Yzerman, 1986–2006
Nicklas Lidstrom, 2006–2012
Henrik Zetterberg, 2013–2018
Dylan Larkin, 2021–present
Sources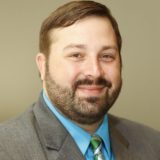 Born and raised in Michigan, Kyle Knopp started playing hockey when he was 3 years old. Knopp has played, coached, or worked at every level of ice hockey — including three seasons in the Ontario Hockey League and two seasons with the Detroit Red Wings where he was part of the Stanley Cup Championship team in 2008. He covers the Washington Capitals and Detroit Red Wings for The Hockey Writers and is the editor of THW's Morning Skate newsletter. You can follow him on Twitter @THW_Knopp.