Welcome to Red Wings Wednesday Weekly! In this weekly column, we will take a look at the Red Wings' most-recent week of play, identify any players and/or trends that stood out, and then look ahead and find out what the next week may have in store for the team from Hockeytown. As always, feel free to share your thoughts in the comments section down below.
The Detroit Red Wings played just two games this past week and enjoyed a four-day weekend in between the two games. While the Red Wings don't have nearly as many scheduling quirks as other teams that have missed time due to COVID protocol, the extended time off was surely welcome after essentially playing games every other day for the past month and a half. Did that rest help them at all in their game last night? Well, let's start by looking back to last Thursday….
Zadina Shines in the "Svechnikov Bowl"
3/4 vs. Carolina: Loss, 5-2
The game against the Carolina Hurricanes on March 4 was mostly about two players: Evgeny and Andrei Svechnikov, brothers that finally got to play against each other in the NHL. While the Red Wings' Svechnikov, Evgeny, recorded an assist during the game, his younger brother finished the night with a goal and an assist, thus winning the inaugural installment of the "Svechnikov Bowl". The Hurricanes ultimately won the game 5-2, but another young Red Wing really stood out despite the loss. That player was 21-year-old Filip Zadina.
Zadina scored two goals on six shots, and generally tilted the ice in Detroit's favor whenever he was on the ice. I took a more in-depth look at what this performance means for the former first round pick, but it was certainly promising to see young guys like Zadina and Svechnikov step up in the absence of captain Dylan Larkin.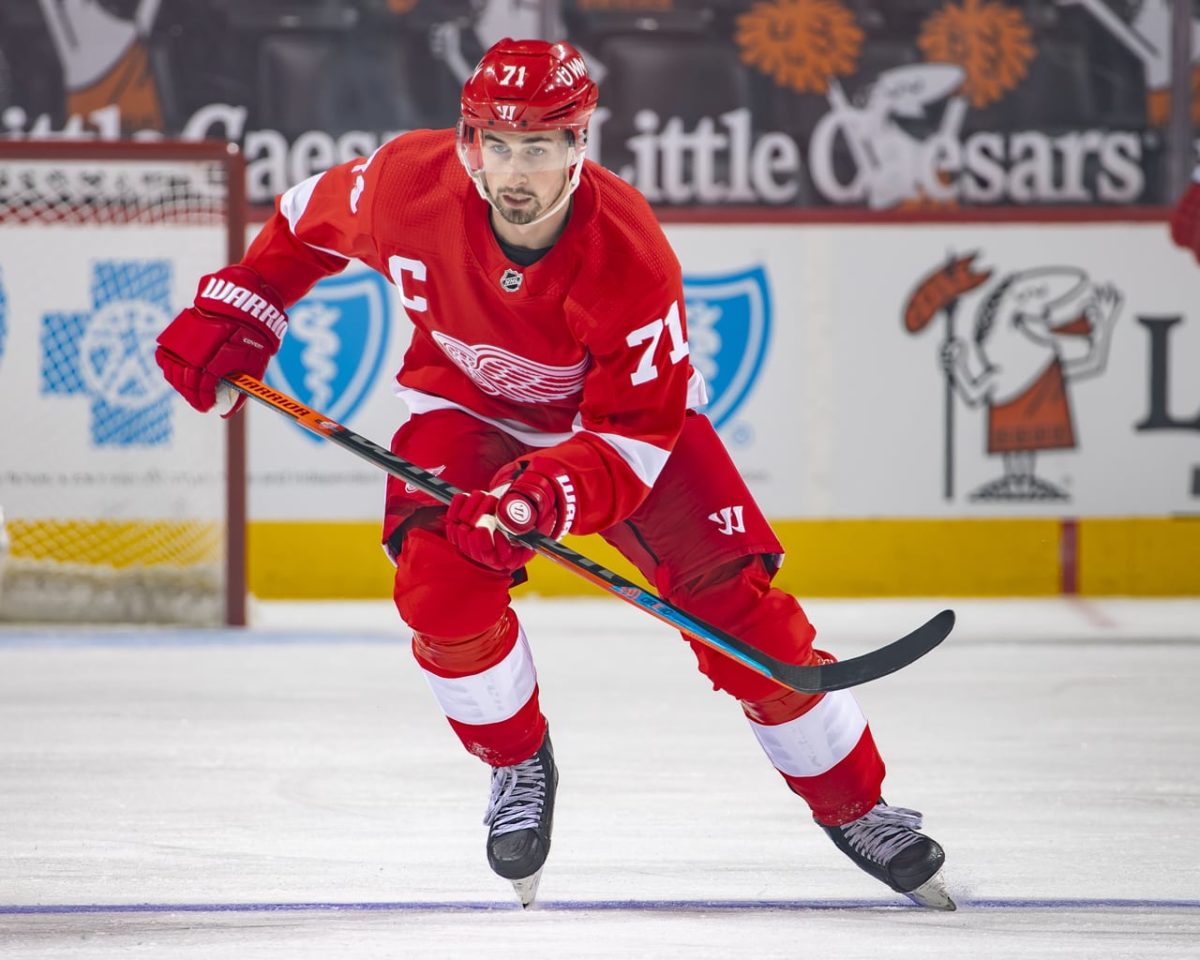 Not to sound too much like head coach Jeff Blashill, but this was a game where good things happened from a process standpoint. The Red Wings were in the game through the first 40 minutes against one of the best teams in the Discover Central Division (although they collectively laid an egg in the third period) and their young players really drove the success they had. A 5-2 loss isn't fun, but good things did happen and those are the kinds of things that this team needs to build on going forward.
Overall Grade vs. Carolina: C
The Lightning Strike Again
3/9 vs. Tampa Bay: Loss, 4-3 (OT)
Let's just get this out of the way: the Red Wings have no business getting points out of games against the Tampa Bay Lightning. We're talking about last season's best team going against last season's worst team. While this season is a different monster, the talent gap between these two teams is still massive, so anytime the Red Wings can hang in there with Tampa Bay, you have to be at least somewhat pleased.
Defenseman Filip Hronek led the Red Wings with two points (both assists) and Larkin made his return to the lineup after missing four games due to an upper-body injury. The captain had a goal on seven shots and looked confident and hungry in the offensive zone. It was good to see that he hadn't lost a step since sitting out for over a week.
Goaltender Thomas Greiss outplayed Andrei Vasilevskiy of the Lightning, but Tampa Bay's third goal was definitely stoppable, continuing a frustrating pattern where the Red Wings netminder puts up solid performances only to be tanked by an ugly goal at an inopportune time. The reigning champions are the better team between these two, but this game was one where the Red Wings could have stolen a victory. One more stop from their goaltender was all that they needed.
Overall Grade vs. Tampa Bay: B–
3 Takeaways From Last Week's Games
1. Svechnikov Can Play
Although he didn't play against the Lightning (don't get me started), the 19th pick of the 2015 draft now has four points through four games this season. He doubled his career point total in a fifth of the amount of games it took him to record the previous four. He averaged just 11:20 in ice-time during this four game stint, which means that he was able to be productive despite a relatively low amount of ice time.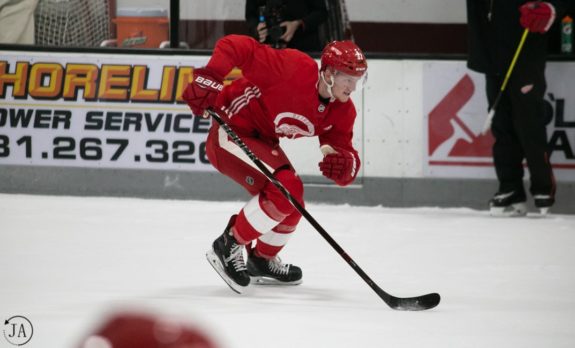 The next step is getting back into the lineup and staying there. I wrote a little over a week ago that the Red Wings have wasted Svechnikov and, while that may not be entirely true based on his production this season, it is disheartening to see his strong play get rewarded by sitting in press box instead of playing against the Lightning. Get this kid on a team that will give him the minutes that he needs and has earned.
2. Adam Erne: Power Play Specialist?
Fun fact: Erne has five points in his last six games – an impressive feat considering he only has seven points throughout this entire season. Of the five points he has put up recently, three have come on the power play, including a goal against against the team that drafted him, the Lightning. Coincidentally (or maybe not) the Red Wings now have power play goals in each of their last five games.
Nobody is going to be fooled into thinking that Erne is some power play dynamo, but the proof is in the pudding: the Red Wings' power play has become a lot more potent since he was added to the mix. He plugs into the bumper spot in the slot, as well as in tight on the goaltender – he scored his goal within an arm's length of Vasilevskiy. I'll be very interested to see how long this streak of his continues, and if he maintains a spot on the power play once Tyler Bertuzzi returns from his injury.
3. Mistakes Are Costly
Whether it's Greiss letting in a softy, or the team letting off the gas in the third period against both the Hurricanes and the Lightning, the Red Wings' failures continue to be a result of them shooting themselves in the foot. You can't play just 40 minutes of a 60 minute game against the Hurricanes and expect to come out ahead. You can't sit back and nurse a lead against the reigning champions and expect them not to cash-in at some point. This Red Wings team is good enough to win when they're putting in a full effort, but too often they don't seem to do that, and their record is reflective of that.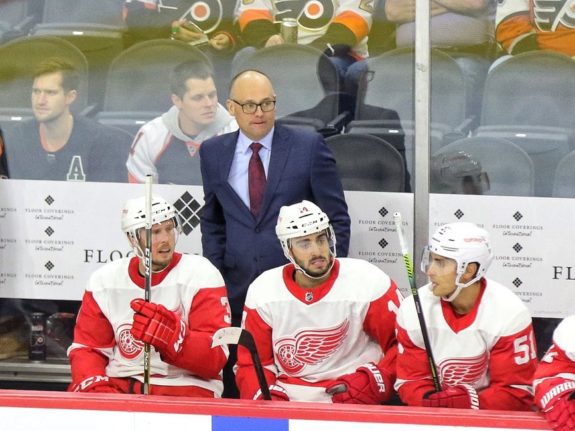 Perhaps the biggest signal that the Red Wings are on the upswing will be when they can get away with making those mistakes and still come out ahead. Even the Lightning have off nights; the difference is that they're good enough to overcome their own mistakes. Still just two or three years into their rebuild, the Red Wings are not.
Upcoming Matchups
Tampa Bay Lightning (3/11, 7:30 PM ET)
Statistical Leaders (24 games):
Goals – Steven Stamkos (11)
Points – Victor Hedman (25)
Wins – Vasilevskiy (16)
Save-Percentage (SV%) – Vasilevskiy (.936)
Round two is tomorrow and you've got to think that Lightning head coach Jon Cooper will expect his team to close out the Red Wings a lot sooner than they did in round one. Detroit has yet to defeat Tampa Bay this season, and their last victory against general manager Steve Yzerman's former team came on March 8, 2020, right before the 2019-20 season was suspended due to the pandemic. Despite their strong showing last night, the Red Wings still face an uphill climb if they want to avenge last night's loss.
Stamkos and Hedman were both a bit quiet during last night's game, with only the defenseman gathering a point between the two of them. I'm not willing to bet on Detroit pulling that off again. On top of that, I would expect that Vasilevskiy, should he get the start, will look to have a bounce-back effort after what was a subpar performance from him on Tuesday night.
Carolina Hurricanes (3/14, 5 PM ET; 3/16, 7:30 PM ET)
Statistical Leaders (25 games):
Goals – Vincent Trocheck (13)
Points – Trocheck, Sebastian Aho (24)
Wins – James Reimer (11)
SV% – Petr Mrazek (.955)
The Red Wings will face the Hurricanes for the fourth and fifth times this season after winning one of the previous three meetings. Will we see the Svechnikov brothers face each other again? Will Marc and Jordan Staal remind everyone that they're brothers too? There is no shortage of storylines to follow with this upcoming series.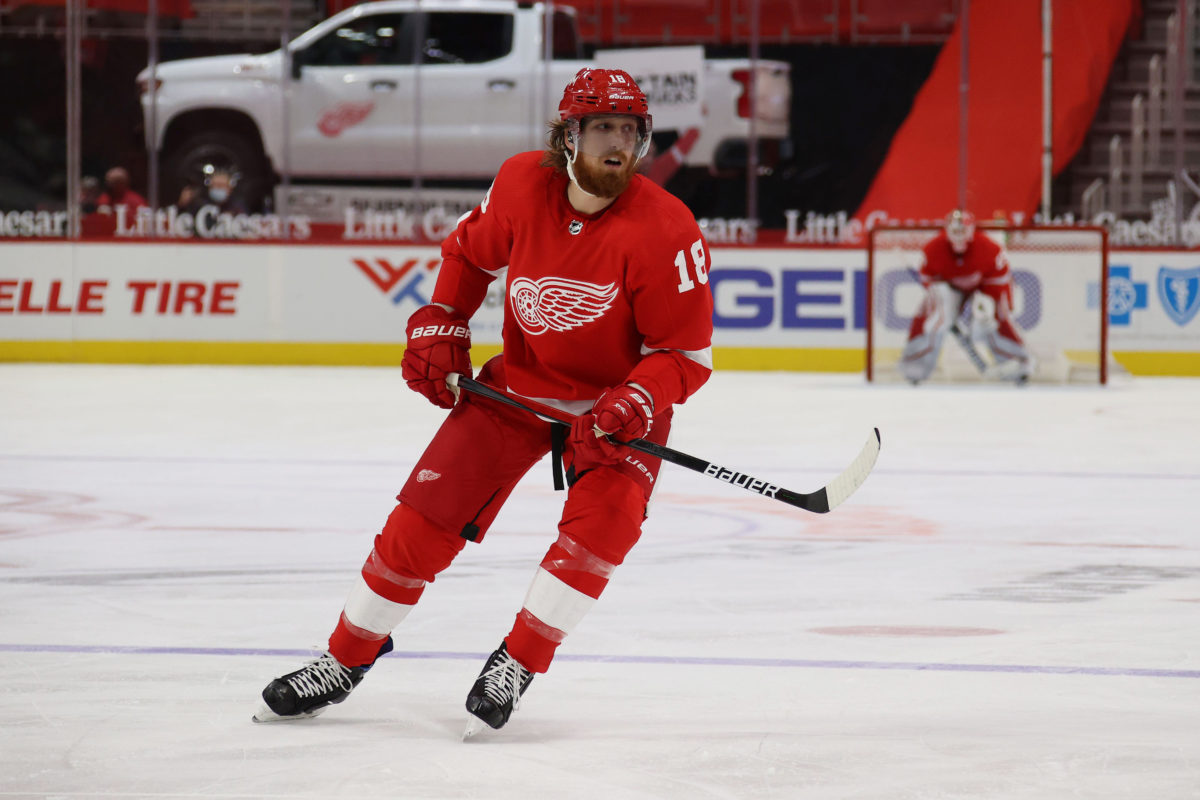 In terms of points-percentage (P%), the Hurricanes rank third in the league with a P% of .740. That puts them behind only the Lightning and the Vegas Golden Knights. Carolina is currently tied with the New York Islanders for the longest actice win streak in the league with six-straight victories. This is a team that is feeling itself, and the Red Wings will have to put forth a solid effort for all 120 minutes or more that they face the Hurricanes if they want to escape this series with a win or two.
Players to Watch
As far as Tampa Bay is concerned, my eyes are almost always on forward Brayden Point – and it's not just because I have him in both of my fantasy leagues. The 24-year-old has 22 points through 24 games this season, and yet that points per-game average (.92) is actually his lowest over the last three seasons. He scored in last night's game against the Red Wings, and I expect that he's a moment's notice away from taking his game to another level as his team slowly begins to prep themselves for another playoff run.
As for the Hurricanes, I'm eager to see if Mrazek will be ready to return from the thumb injury he sustained early last month. Depending on his status, I'll have my eyes on fellow goaltender Alex Nedeljkovic, whom the Red Wings faced for the first time last Thursday. Through eight games this season, he has five wins and a SV% of .926. The 37th pick of the 2014 draft, he has built up a solid resume in the AHL, including a Calder Cup victory in 2019, as well as the Aldege "Baz" Bastien Memorial Award as the AHL's top goaltender. At 24 years old, he's finally getting the chance to strut his stuff in the NHL.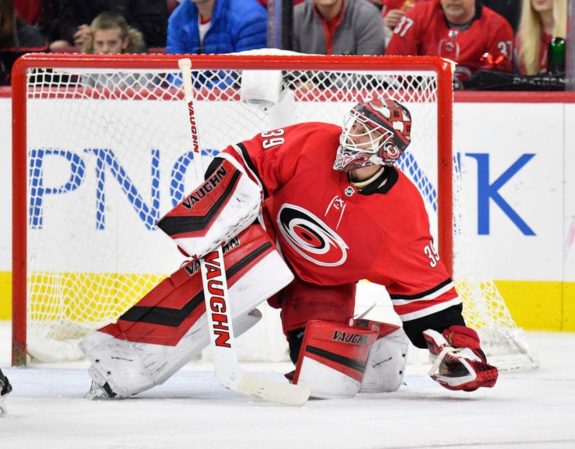 Finally, the Red Wing I'm calling out is winger Bobby Ryan. While it's become clear that the Yzerman will look to deal Ryan ahead of the trade deadline, that shouldn't stop the almost 34-year-old veteran from continuing to produce at a team-leading clip. Despite recording 13 points through 26 games thus far, he has just two points through his last five games. In order to maximize the return Detroit can expect from a Ryan deal, the player needs to continue to produce and make things happen on the ice. To that point, he has looked invisible in recent games, and that won't cut it.
Final Thoughts
That's right, the Red Wings' next three games are against two of the top three teams in the league. This is a stretch that isn't necessarily about winning; instead, it's about hanging in there and showing that this team can go toe to toe against even the best the league has to offer. Although, of course, some wins would be nice too.
We are just about at the halfway point of the season. If the Red Wings are going to improve on last year's win total (17), they need to start putting together some wins on a consistent basis. What do you think? Will they top 17 wins this season?
Want more Red Wings content? Tune into The Hockey Writers' Grind Line — a weekly show on YouTube and Facebook. Check out our most recent show below, and make sure you subscribe to the channel so you don't miss any upcoming shows.
---
---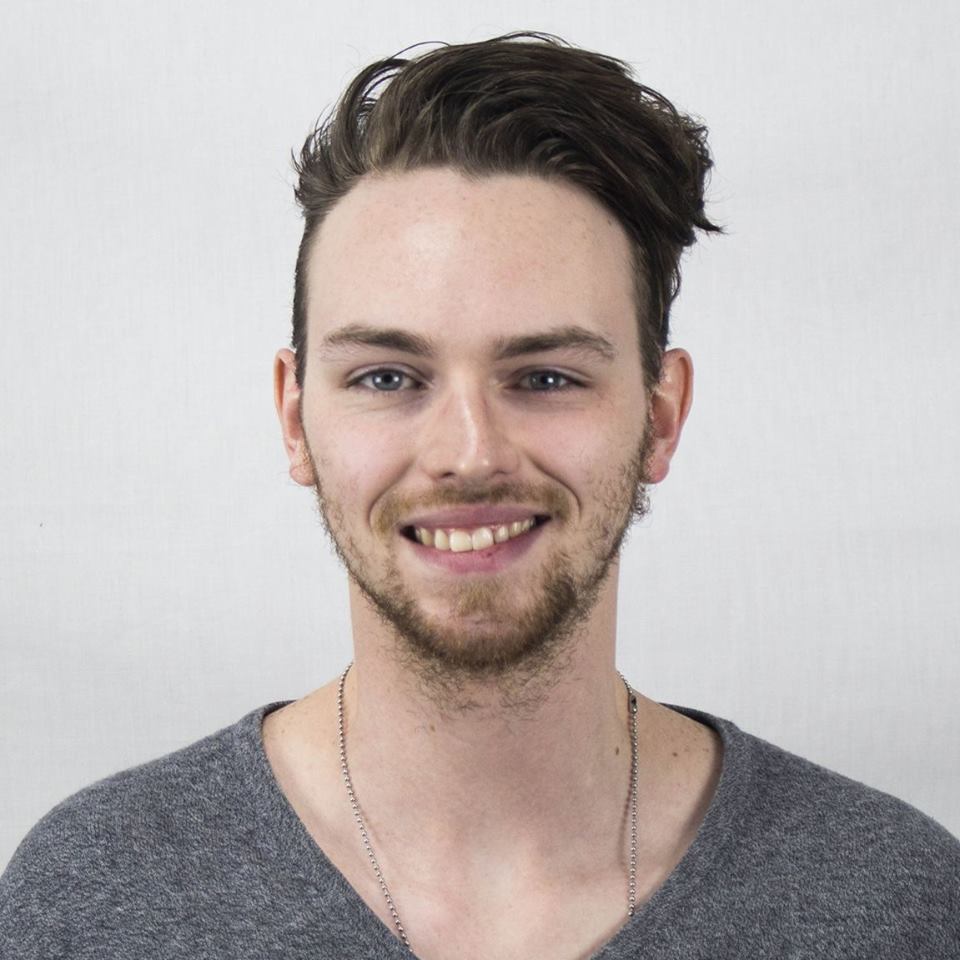 I am a Western Michigan University alum whose passion for hockey knows no limits. Dr. Pepper enthusiast. Catch me and my fellow Red Wings writers' YouTube show "The Hockey Writers Grind Line" which drops every Saturday.