| | | | |
| --- | --- | --- | --- |
| Born: | April 29, 1963 | Hometown: | Manitouwadge, ON |
| Known For: | Stanley Cup | National Team: | Canada |
Michael Babcock Jr. (born April 29, 1963) is a former Canadian ice hockey coach. Babcock began as head coach of the Mighty Ducks of Anaheim, whom he led to the 2003 Stanley Cup Finals. In 2005, Babcock signed with the Detroit Red Wings, winning the Stanley Cup with them in 2008 and helping them to the Stanley Cup playoffs yearly, becoming the winningest coach in Red Wings history. In 2015, he left Detroit to coach the Toronto Maple Leafs, a position he held until 2019. On July 1, 2023, he was named the head coach of the Blue Jackets and after some controversy resigned just before training camp on Sept. 17, 2023.
Babcock was born in Manitouwadge, Ontario, and grew up in Saskatoon, Saskatchewan. As of July 2023, he is the only coach to gain entry to the Triple Gold Club (Stanley Cup title, IIHF World Championship title, and Olympic gold medal in men's ice hockey). He guided the Red Wings to the Stanley Cup in 2008; he led Team Canada to gold at the IIHF Ice Hockey World Championships in 2004; and he led Team Canada to gold at both the 2010 Winter Olympics in Vancouver and the 2014 Winter Olympics in Sochi.
Babcock is the only coach to win six distinct national or international titles. In addition to the three titles described above, he guided Canada to gold at the 2016 World Cup of Hockey, the IIHF World Junior Championships in 1997, and the University of Lethbridge to the CIS University Cup in 1994. During his professional coaching tenure from 1991–2019, Babcock's teams missed the post-season only four times.
Years as an NHL coach: 2002 – 2020, 2023 – Present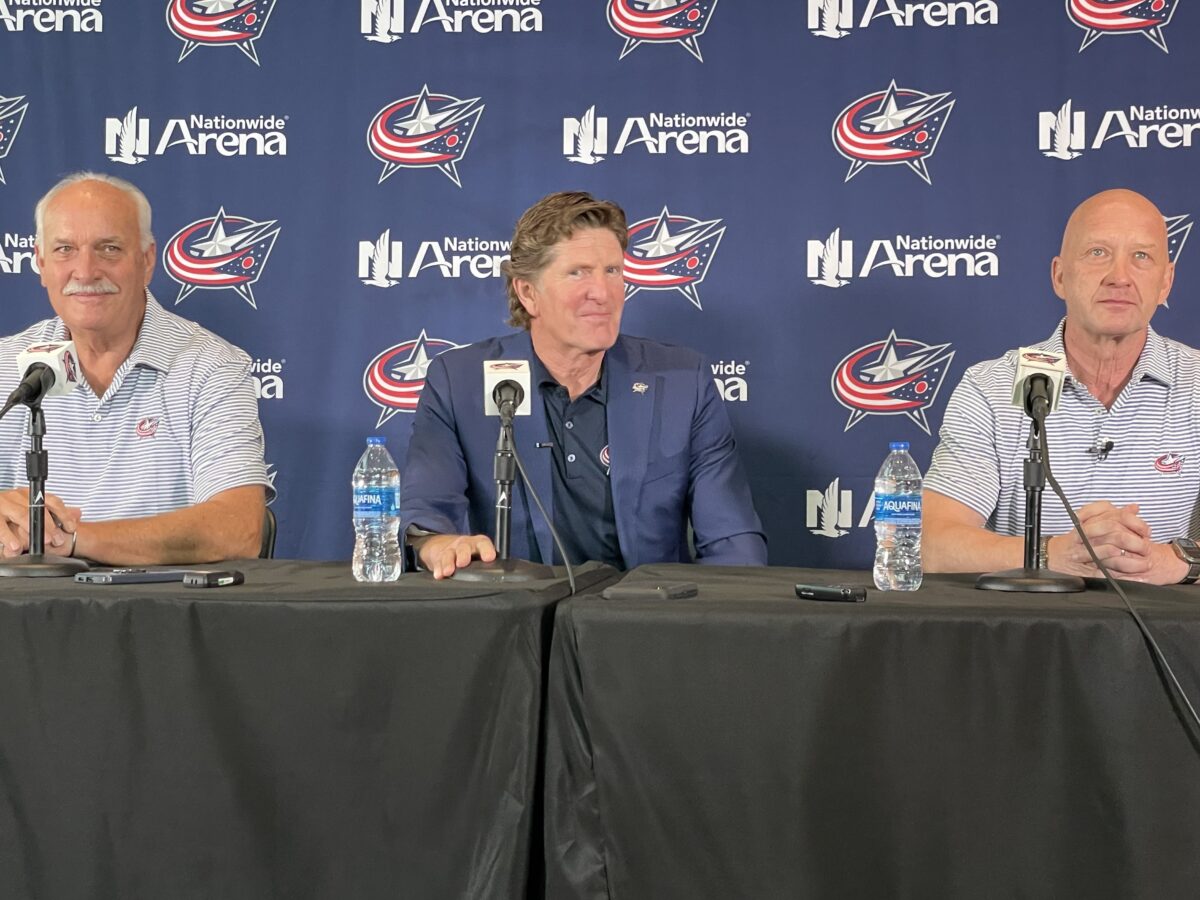 Deeper Dive
Coaching History
Achievements
Sources