With the speculation circling that the Columbus Blue Jackets will name the polarizing Mike Babcock as their next head coach, there are questions regarding how the team will perform with him behind the bench. The stars such as Johnny Gaudreau and Patrik Laine don't seem like typical Babcock players, however, there are some in the organization who can thrive under his style of coaching. Whether it's the veterans or young, old-school style players, there's a lot of opportunity for some and question marks for others. While we'll look at some of the question marks later on, today we'll focus on those who should perform at a high level under the rumored new coach.
Boone Jenner
Boone Jenner is an old-school hockey player. There's a reason John Tortorella relied on him so heavily during his tenure, and considering Babcock's style of grit and grind hockey is fairly similar to Tortorella's, I would expect him to do more of the same.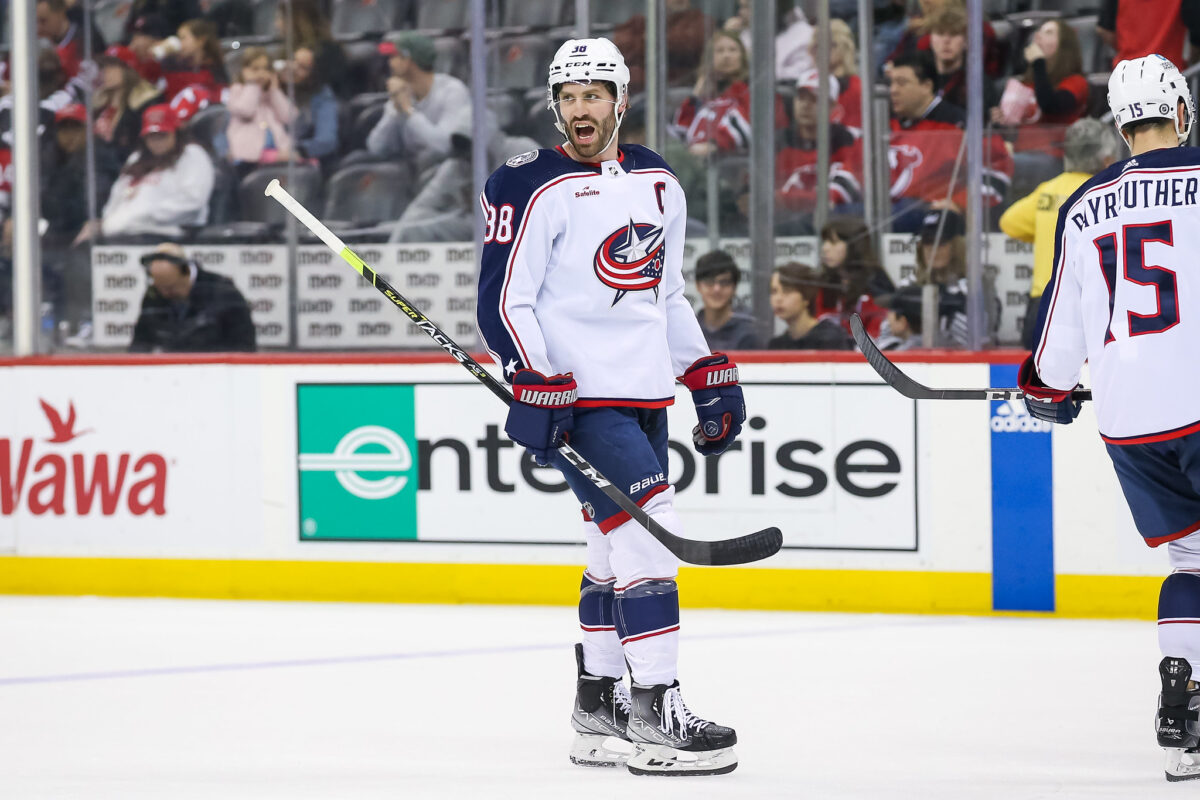 While he's not an ideal first-line center, Jenner can play that role in a pinch and has done so quite a few times in recent memory. Under Brad Larsen, he also had some of the best offensive performances of his career but struggled to remain healthy enough for it to be massively beneficial for the organization. Babcock will be the type of coach who will get the most out of a gritty, veteran center like Jenner.
Dmitri Voronkov
We have yet to see Dmitri Voronkov in a Blue Jackets uniform, however, as a physical and aggressive center he'll definitely benefit from a gritty coaching system. While officially listed as a winger, he has proven in the past that he's comfortable playing center, and considering the organizational structure right now, it's likely that's where he'll spend most of his time in the near future.
Related: Blue Jackets News & Rumors: Reaction to Mike Babcock News
---
Latest News & Highlights
---
Similar to Jenner, Voronkov is a prototypical Babcock-style of player. While one of Babcock's main weaknesses historically has been dealing with younger players, Voronkov's style fits so perfectly that it will be difficult for him not to work well in Babcock's system. On the ice, he's reminiscent of the aforementioned Jenner with a slightly larger frame. Although he's young, he'll slot into the bottom six of the lineup with no issues and likely move his way up as time goes on.  
Nick Blankenburg
On the defensive side of the lineup, there are a lot of question marks that still need to be addressed due to a logjam of NHL-caliber talent that is seemingly around the same skill level. Nick Blankenburg is one of the newest additions to the mix, and the undrafted former captain of the Michigan Wolverines is certainly the type of player who should shine under Babcock. He brings grit to the table despite his small stature and his work ethic on the ice is very impressive. He plays essentially every shift as if it's the most important one of his career and given the way he entered the league, it's important that he continues to carry that chip on his shoulder going forward. Having a coach that demands hard work won't change anything for the young defenseman. 
Justin Danforth
Similar to Blankenburg, Justin Danforth has had an uncommon path to the NHL. He went undrafted out of college before bouncing around the ECHL and American Hockey League for a couple of seasons. When that path stopped showing promise, he made the difficult decision to move overseas and play in the Finnish Liiga before finding his way to the Kontinental Hockey League. He played extremely well at both of those levels and as a result, the Blue Jackets rewarded him with his first NHL contract prior to the 2021-22 season.
Now that he's already 30 years of age, Danforth knows he doesn't have much time to make an impact in the NHL, however, he's proven time and time again that he's not the type to give up. He had a strong start to the 2022-23 season before a season-ending injury took him out of the lineup just six games in. Many are questioning if he'll be able to earn another roster spot considering the number of young players moving up in the lineup and the return of Alexandre Texier to the mix. If Babcock is in fact the coach that the Jackets will go with for the 2023-24 season, then it's difficult to see Danforth not getting an opportunity with his strong work ethic and John Cena-esque never-give-up attitude. 
While it remains to be seen how the team will perform under the reported new era in Columbus, the roster is set up for a coach like Babcock in many ways. The aforementioned players are just a few in the organization who will thrive under his leadership, and there are more coming through the system who may fit just as well such as prospect James Malatesta. One thing is certain, Blue Jackets hockey will look much different in the 2023-24 season than we've seen previously.
---

---