Sometimes in life, you never know when news will break. On the day of Game 1 of the Stanley Cup Final, huge news regarding the Columbus Blue Jackets came down.

According to TSN's Darren Dreger, speculation around the Memorial Cup was that the Blue Jackets were going to hire Mike Babcock as their next head coach. Woah.
As you could imagine, there were a lot of upset fans on social media when this news came down. For many, the first memory of Babcock are the verbal abuse allegations against him for the way he treated both Mitch Marner and Johan Fransen. If they were somehow able to pass this, the fans then turned to the thought of him coaching this Blue Jackets' team and if it would work given how young the roster is.
My Initial Reaction
I will say right off the bat that this will be a limited advisement. As it stands, Babcock is not yet the head coach of the Columbus Blue Jackets. He is still under contract with the Toronto Maple Leafs until the end of June. In order to get a full read of the situation, the hiring would need to be made official. Then we'd need to hear from management and the players to get their side of the story.
---
Latest News & Highlight
---
What you are about to read is my initial reaction to this speculation. As you can imagine, there are going to be more questions than answers at this point until we speak to the team on the record.
For now though, there are two main takeaways. This is a huge gamble. And they better be right.
It's easy to see why this is a huge gamble. Babcock has been away from the NHL since being fired as coach of the Maple Leafs. The verbal abuse allegations is something nobody wants to see from anyone especially a head coach.
Here's my initial question. The Blue Jackets always pride themselves on bringing in people of high character into the organization. That's the staple of a Jarmo Kekalainen led team. Given how bad these allegations were, does this hire really fall in line with what the Blue Jackets believe in?
This at least suggests to me the Blue Jackets really dug in and tried to do their homework on this. They can speak to people around the hockey world that know Babcock and what he is about. If they're set to hire him at the end of his contract, they must feel comfortable about what they're getting themselves into.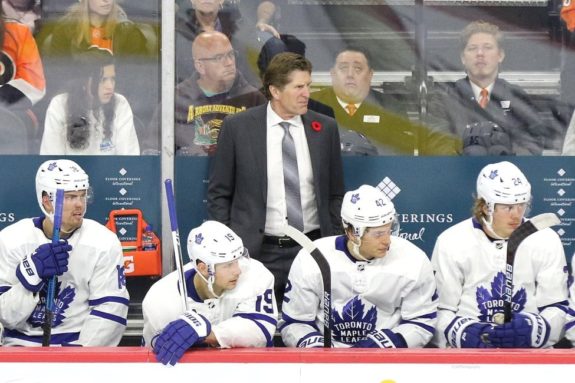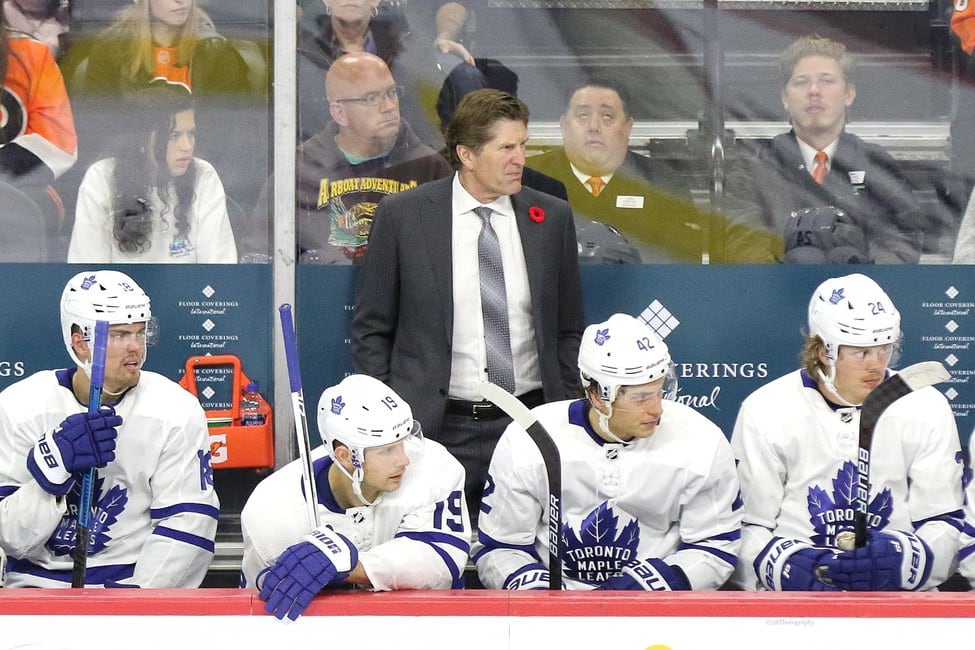 Keep in mind that Babcock did coach Rick Nash at the 2010 Olympics. If there is anyone within the Blue Jackets that got to see Babcock up close on the big stage, it's Nash. It's reasonable to believe his input was a huge part of any potential decision.
There is Pressure to Win
This coaching hire could be Kekalainen's last chance if things don't work out again. The Blue Jackets are serious about trying to make the playoffs in 2023-24. Of all the candidates out there, Babcock's getting to the playoffs record does stand apart.
That's why I did list Babcock as a tier three candidate on May 30 when trying to size up the field. The chatter was simply not dying down. He was in the running but I was not sure of the fit given the current roster. Clearly the Blue Jackets feel he can get them to the playoffs.
This should also point to the state of the room with the Blue Jackets. If the team feels they need someone like Babcock to bring order back, that tells you everything you need to know about 2022-23. Going from Larsen to Babcock is a complete 180 in approach.
Kekalainen knows the pressure is on him. He has known Babcock for a long time. So it's actually not that surprising to see Kekalainen turn to someone he's known. I just hope they were prepared for the backlash that would come with it.
The Ultimate Gamble
Some fans have already come out and said they were done being a fan if Babcock was the hire. While the team did reach out to veteran players to get their input, it will still be interesting to hear how the players truly feel about this hire.
That's why hiring Babcock would be the ultimate gamble. It could work. If he can prove he's learned from his past and can be the coach this team needs right now, there is a path for this to work. But that is far from a guarantee. What if some players don't respond to the way he handles his business? Then what?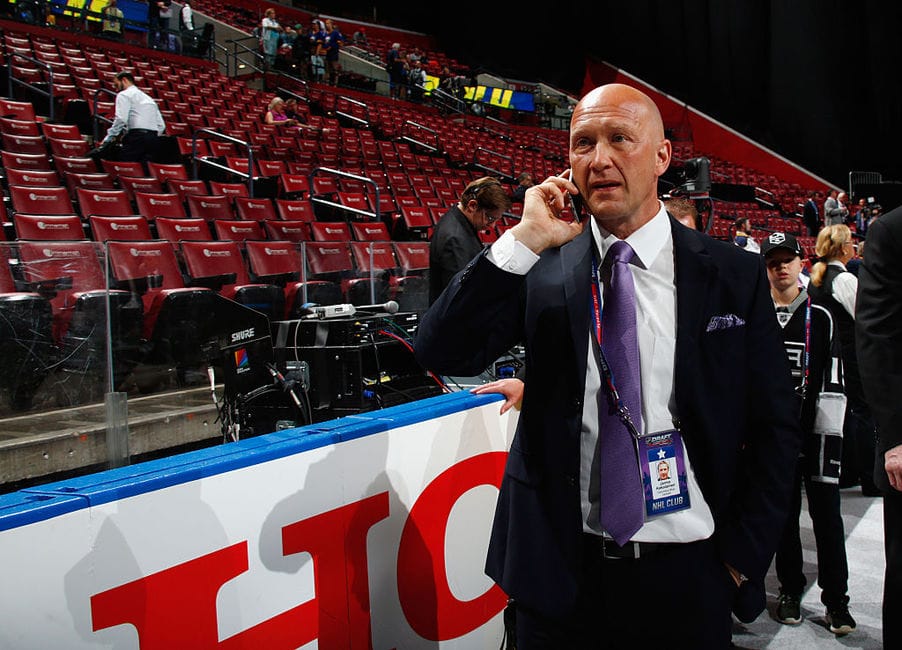 The question the Blue Jackets had to answer in this coaching search is who was the best candidate for them? Who could help develop the younger players while getting the most out of the veterans? They have to ask themselves is Babcock really the answer here. Are they sure that there is no better coach for them at this time? It's clear based on the reports that the Blue Jackets feel confident about this. They had better be right. Otherwise we could see a full blown housecleaning at all levels of the organization. Kekalainen's legacy now rides on this decision.
Other Thoughts
What now happens with Pascal Vincent? He was brought on as an associate coach with the thought that he could be the next head coach at some point. While that could still happen, he has interviewed in other places. By hiring Babcock, the Blue Jackets essentially said that Vincent was not the best candidate at this time. It will be interesting to see how this part plays out.
Babcock and the Blue Jackets know full well they'll be examined with a microscope once this hiring becomes official. That should be enough motivation to ensure they don't break news for the wrong reasons during the season.
You Might Also Like
Keep in mind that Babcock was not barred from employment within the NHL like Joel Quenneville was. There was nothing stopping the Blue Jackets from hiring Babcock from a league perspective. Now it's just a matter of his old contract expiring.
The Blue Jackets are going to face backlash from their fans. There is no doubt about that. Either this is going to work or it's going to explode in their face. It's a gamble they must get right.
It's now all or nothing. This upcoming Blue Jackets' season now becomes their most fascinating one yet. It will setup how the next 5-10 years unfold.