During the 2022-23 season, many Arizona Coyotes players took off and vastly improved their game. Guys like Clayton Keller and Matias Maccelli did so, shocking many. Although, with success comes disappointment, and there's a fair share of players who underperformed. Of course, it can be tricky getting the wheels rolling while the team is in the midst of a rebuild, among other factors. But here they are, the three Coyotes facing higher expectations entering the 2023-24 season.
3. Dylan Guenther
Edmonton native Dylan Guenther is poised for great things in 2023-24. He got his first taste of NHL action this past season, only playing 33 games before being sent down to the Western Hockey League (WHL). During his stint with the Seattle Thunderbirds, he played 20 games and notched 29 points. He is currently playing in a lengthy playoff run with a chance to win the Memorial Cup.
Related: Dylan Guenther's Arrival to T-Birds Spells Trouble for Opponents
---
Latest News & Highlights
---
Now, what makes Guenther most intriguing? The first thing that comes to mind is the amount of experience he has. Not only has he been a part of two Memorial Cup runs, but he has also won gold with Team Canada at the World Juniors. Not to mention, he had the golden goal that gave Canada their 20th gold medal. Assuming the 20-year-old is a full-time NHLer next season, he should bring that experience to the Coyotes and continue growing.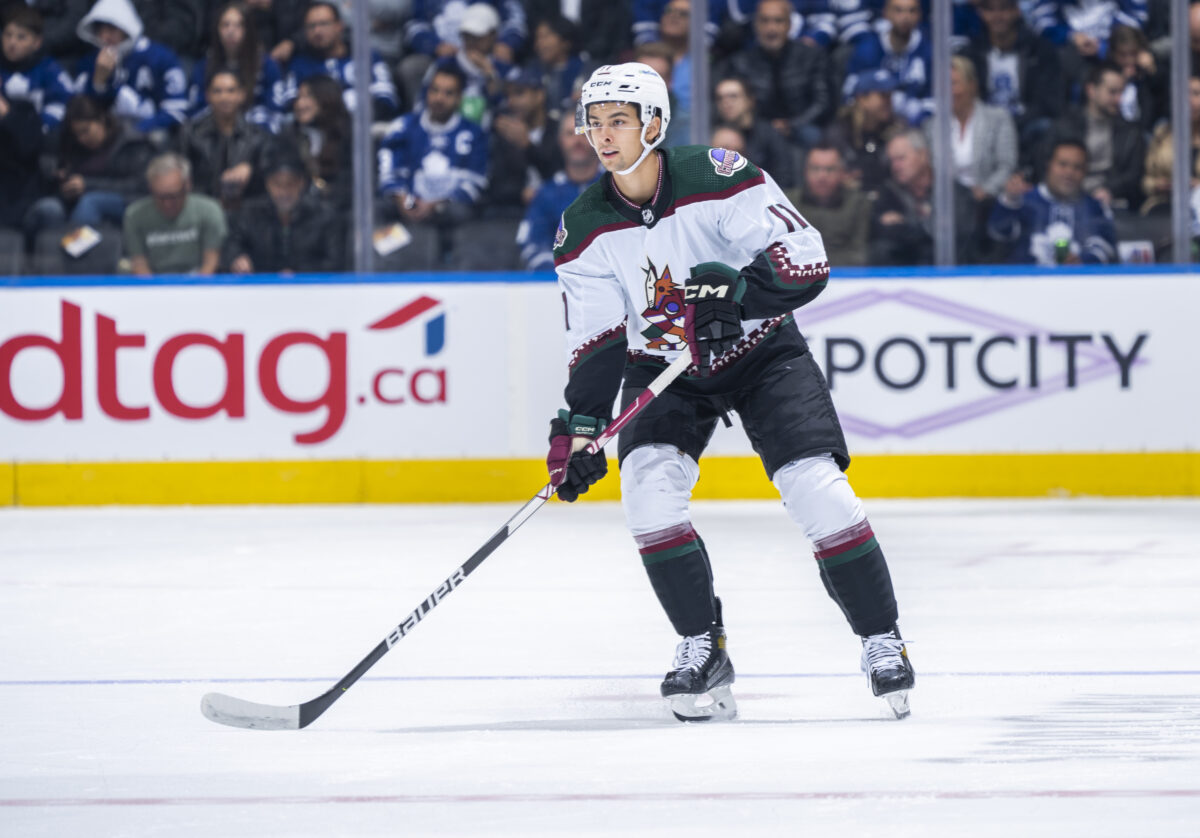 It's hard to say how he'll do in his first full year, but you can expect him to continue scoring goals. Scoring goals for Guenther seems like second nature, doing so everywhere he goes. He will look to prove why he was drafted ninth overall by the Coyotes in 2021.
2. Nick Schmaltz
Nick Schmaltz has been a key part of the organization since being traded to the Coyotes in 2018. Always being one of the most consistent players on the ice, this past season he wrapped up an almost identical year to 2021-22 with 58 points in 63 games. He also finished second in points, behind Keller, who had 86. Assuming general manager Bill Armstrong doesn't end up trading him, he could have a huge year in 2023-24.

While his production level has been great, the biggest drawback is his tendency to get injured. He has not had a full 82-game season in his career, which raises questions. If he can stay healthy, could he become a point-per-game player? That's a question that'll be unanswered for the foreseeable future but could be a reality without injuries plaguing him.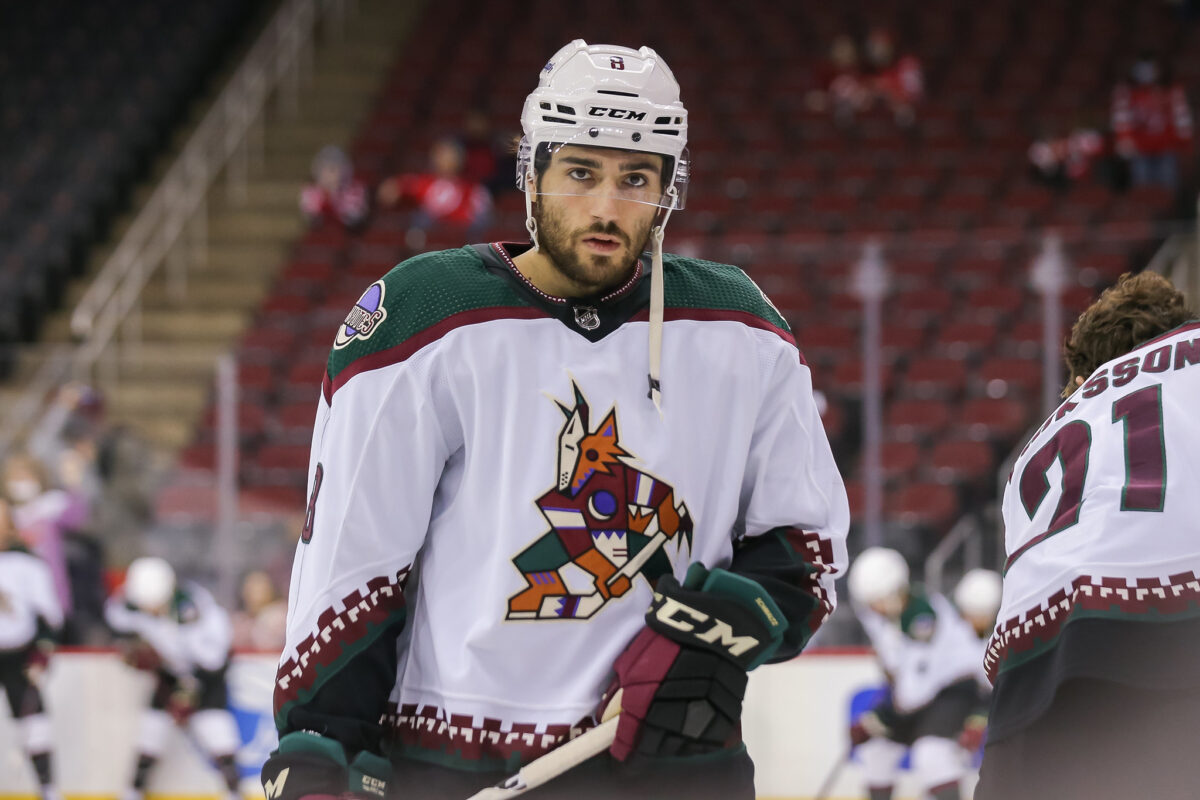 The familiarity of playing with the same linemates frequently, along with head coach Andre Tourigny's system, helped improve his confidence as the season went on. Schmaltz says, "Bear (Tourigny) gave us some creative room to make plays. If you get back and play defense hard, you're going to be able to make those plays." He will look to continue making an impact next season, despite higher expectations.
1. Barrett Hayton
Hayton had a big bounce-back year in 2022-23, having one of the best seasons of his young career. During the season, he scored 19 goals and 24 assists in 82 games. This was a big step up from his 2021-22 campaign where he only recorded 24 points, which indicates he's not done developing.
With the "bust" label removed with success this past season, it's fair to say he could be due for a breakout year. Unlike Schmaltz, Hayton is still relatively young; he will only be 23 years old when the 2023-24 season starts. This gives him more time to grow as a player. Although, after a career year in the desert, expectations are creeping up for him. Rebuilding or not, the former fifth-overall draft pick will have to build off the latter half of last season.
If last season was any indication of how next year will go, then expect Hayton to only get better. While he took massive leaps, he must show that he can constantly play at a high level. Scoring one goal in the team's first 33 games isn't going to cut it. So, getting off to a hot start is vital to Hayton having another successful season in the desert.
What Should the Fans Expect?
With two years of the rebuild already completed, the Coyotes could be a lot of fun next season. With new guys such as Guenther and others making a potential impact, there's a lot of excitement. Additionally, continuing to see success from core players like Hayton, Schmaltz, and Keller throughout the season will be key. The future is bright in Arizona, and things should only get more exciting from here.