The Arizona Coyotes recently made the decision to assign their rookie forward Dylan Guenther to the Western Hockey League (WHL) after he played 33 games with the team. He was 13th in team scoring at the time of his assignment with six goals and nine assists totaling 15 points. The decision to let him finish the season with the Seattle Thunderbirds seemed puzzling until you get a closer look at the T-Birds roster. The Coyotes want to eventually establish a winning identity and sending him down to play on one of the most stacked junior teams in recent history could be just the thing to keep Guenther focused on maintaining that winning mentality.
Guenther Traded to T-Birds & Joins Elite Company
Guenther played 137 games with the Edmonton Oil Kings before his rights were traded in exchange for seven conditional draft picks and the rights to 2007-born forward Koji Gibson. In that time, he scored 86 goals and added 92 assists for 178 points. He was playing alongside some solid names in St. Louis Blues young gun Jake Neighbours and Montreal Canadiens rookie Kaiden Guhle, which made up one of the strongest junior teams assembled in recent years.
He was traded with the understanding that the draft picks had conditions on them, most only becoming active if he was sent back to the WHL by the Coyotes. Since joining the Thunderbirds, he has played two games, scored one goal, and added two assists for three points. He is expected to play a huge role in leading his new team to a Memorial Cup alongside some of the world's top prospects.
Related: 3 Teams Who Could Target Crouse at 2023 Deadline
---
Latest News & Highlights
---
Amongst the team are Chicago Blackhawks prospect Kevin Korchinski, Edmonton Oilers prospect Reid Schaefer and Calgary Flames prospect Lucas Ciona, just to name a few. While Guenther will likely have the best career out of the rest of his teammates, he is coming onto his new team with one goal in mind; add to his winning resume as a member of the Thunderbirds and showcase himself as a leader in the process. He is coming off of a 45-goal, 46-assist performance with the Oil Kings last season which put him at sixth in the league in scoring. He is expected to be an offensive threat while improving his own game that he can translate to the NHL level.
How Do the Oil Kings Benefit From the Guenther Trade?
To say the Oil Kings are struggling is a massive understatement. They have looked awful and sit dead last in the entire league; through 52 games, they have only won eight games. The team making this trade earlier in the season with the belief Guenther would be sent down was a move that gave them tons of draft capital and a promising 15-year-old forward prospect from North Vancouver, British Columbia.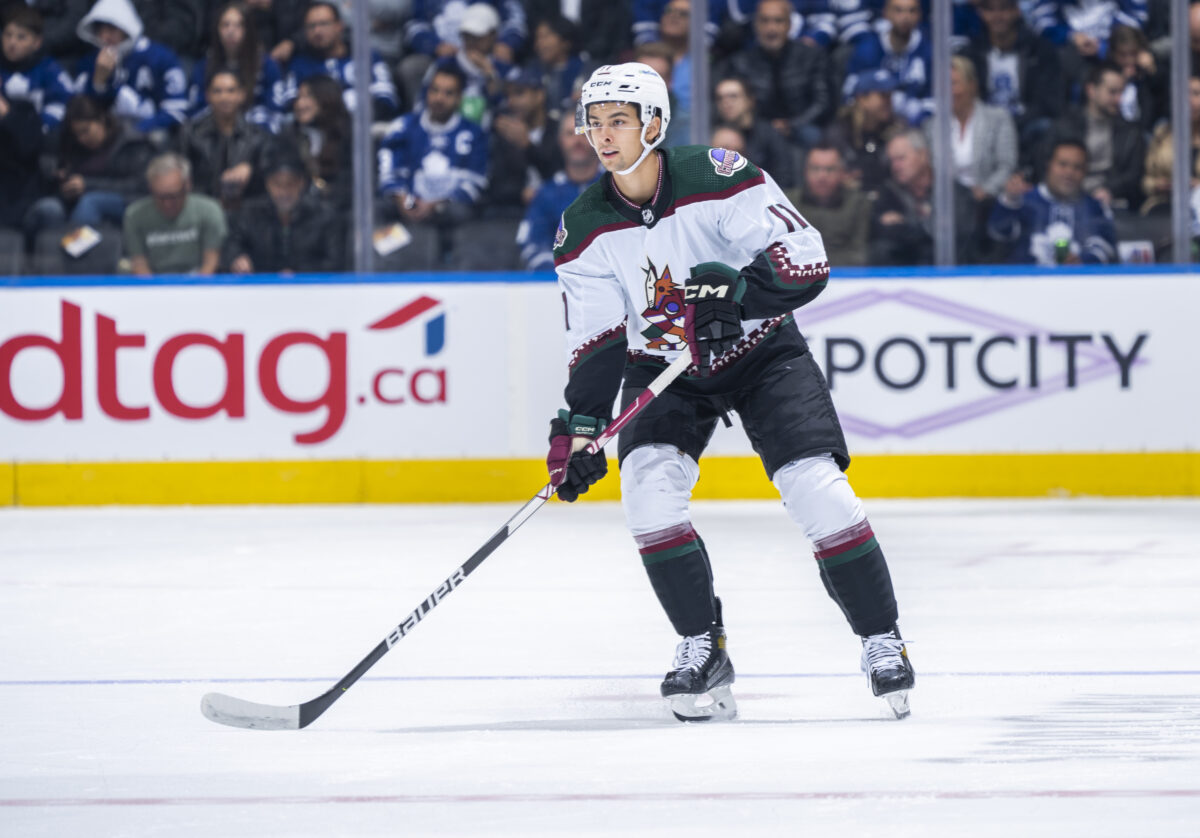 With Guenther officially being sent down, it means the Oil Kings get a 2026 first-round pick from the Thunderbirds, along with a 2023 second-round pick, multiple fourth-round picks, a 2026 fifth-round pick, and a 2024 sixth-round pick. With this massive package, they also brought in Koji Gibson. He currently plays in the Canadian Sports School Hockey League (CSSHL) with the Burnaby Winter Club U18 prep team. Through 25 games, he has scored seven goals and added four assists for 11 points, and seems like he could be a part of the team's future within a couple of years.
While the Oil Kings don't have their face of the franchise anymore, this trade allows them to stack up on prospects and draft picks they can use to build a future as a rebuilding team. They have likely packed it in for the season and have put their focus on the upcoming draft, where they'll look to begin replacing and recreating the star-studded roster they had just a couple of seasons ago.
---
---