The Arizona Coyotes are a team that all hockey fans are going to watch very closely as we get closer to the 2023 NHL Trade Deadline. Star defenseman Jakob Chychrun was recently scratched by the Coyotes due to trade-related reasons, so that ongoing saga appears to finally be coming to an end. Meanwhile, other Coyotes like Shayne Gostisbehere, Karel Vejmelka, Nick Ritchie, and Nick Bjugstad have all emerged as trade candidates. This is understandable, as the Coyotes are in a full rebuild and will be major sellers because of it.
Yet, another player who we could potentially see on the move is power forward, Lawson Crouse. His trade value is high right now, as he is having another strong season, plays a very heavy game, and has an excellent contract. In 48 games played this campaign, the 2015 first-round pick has 17 goals to go along with 29 points and 113 hits. When noting that he only carries a $4.3 million cap hit until 2026-27, there's no question that teams around the league would love to land him. Due to this, let's look at three specific landing spots for him if he is officially made available.
Philadelphia Flyers
When Crouse was in the rumor mill last season, the Philadelphia Flyers were one of the teams that were heavily linked to him. As a result, I certainly could see the Flyers making a push for Crouse again at this year's deadline. Although the Flyers are likely to be sellers, they are also in a position where they could add to their roster if it has the potential to benefit them in the long term. General manager (GM) Chuck Fletcher has been very aggressive in the trade market the last few years even with the Flyers struggling, so it does not seem too out of the question for them to join the Crouse sweepstakes.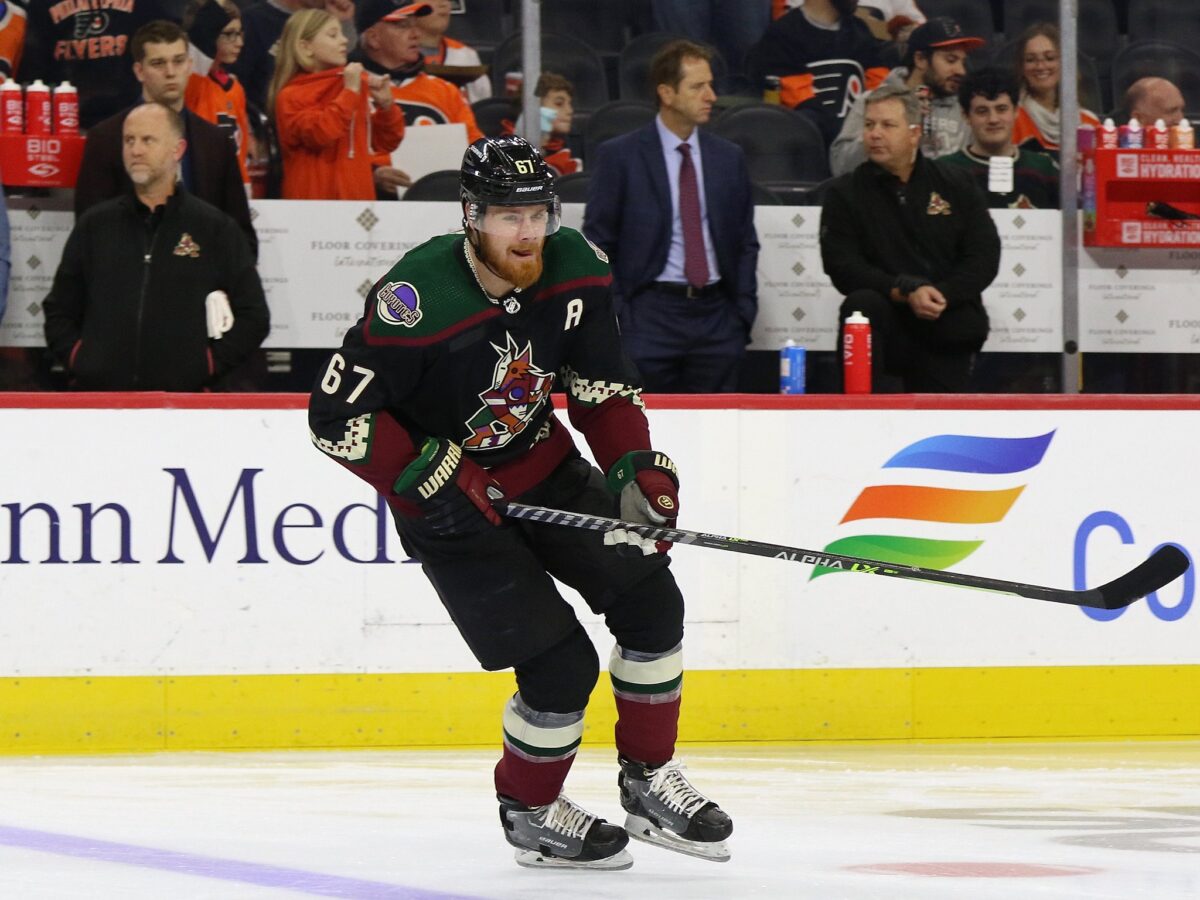 When looking at the Flyers' current roster, Crouse could be a solid fit in their top six. This is especially true if the Flyers end up moving trade candidates like James van Riemsdyk and Kevin Hayes before the deadline passes. With that, due to his longtime friendship with Travis Konecny, the two have the potential to work beautifully together on the top line. Furthermore, Crouse's strong net-front ability would make him a very good addition to their power play.
To acquire Crouse, the Flyers would likely need to part ways with the Florida Panthers' 2024 first-round pick and a promising prospect like Tyson Foerster. Overall, this would be a pretty big prize to pay, but it would be worth it when noting that Crouse would provide them with a very good power forward in their top six for several years to come.
Boston Bruins
Like the Flyers, the Boston Bruins were also linked to Crouse last season before he signed his extension. It ultimately makes sense that they wanted to acquire him, as the Bruins certainly could use a bit more sandpaper in their lineup. Yet, with the Bruins struggling as of late, they could very well look to make a major move and make another push to acquire Crouse.
Related: Bruins Linked to 5 Players Heading into 2023 Trade Deadline
---
Latest News & Highlights
---
The Bruins could certainly use another high-impact forward before the postseason, and landing Crouse would give them just that. When looking at a potential fit for him, it is fair to argue that he could work well on the Bruins' second line with David Krejci and David Pastrnak. However, he also would form a very deep third line with Charlie Coyle and Taylor Hall. In either scenario, Boston's middle six would be significantly stronger if they add Crouse to it.
To acquire Crouse, the Bruins would likely need to part ways with their 2023 first-round pick and a prospect like Brett Harrison. Yet, Boston would also need to throw in Craig Smith with their 2023 third-round pick to make this deal work financially.
Toronto Maple Leafs
The Toronto Maple Leafs are heading into the 2023 Trade Deadline with the expectation of being major buyers. When looking at their current roster, it is hard to find many issues at all, and their 32-14-8 record effectively displays this. However, even with this being the case, it would not hurt them to add another top-six winger to their group before the deadline passes. Thus, I could see them making a push for Crouse if he's made available.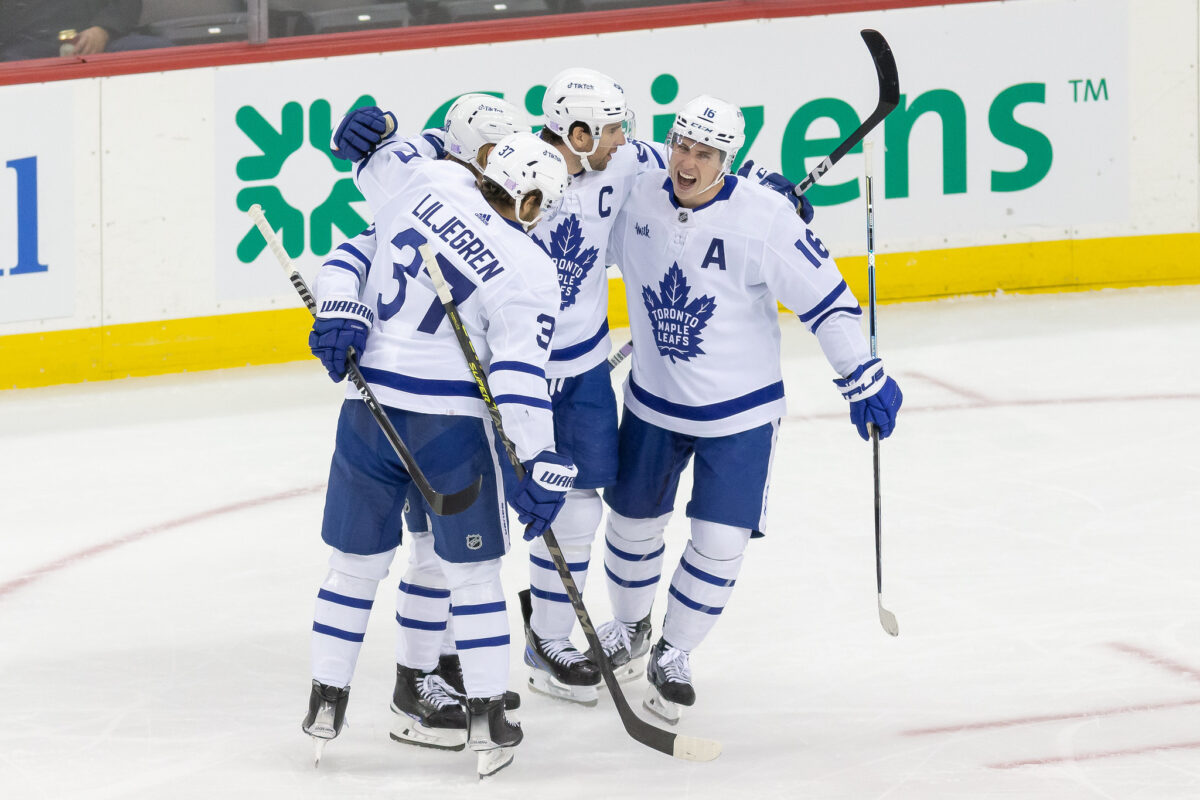 When looking at a potential spot for Crouse in the Maple Leafs' lineup, it is fair to argue that he would be an upgrade over Calle Jarnkrok on their second line. A trio consisting of Crouse, John Tavares, and William Nylander has the potential to be lethal, and it could be the push that the Maple Leafs need to get by fellow Eastern Conference contenders like the Bruins, Tampa Bay Lightning, Carolina Hurricanes, and New York Rangers. However, he also could be an excellent addition to their third line, as he would give them much more secondary scoring and more grit in the process.
The Maple Leafs would need to part ways with their 2023 first-round pick and Topi Niemela to successfully acquire Crouse. With that, Toronto would also need to add a player like Alex Kerfoot to the deal to help make it work financially. Arizona would likely be open to acquiring Kerfoot, as he would become another rental candidate for them at the deadline.
Nevertheless, we will need to wait and see if this Crouse trade buzz ends up leading to the 25-year-old being moved at the deadline. On paper, these three clubs stand out as strong fits, but there's no question that several other teams would love to get their hands on the skilled winger.