For much of this season, the Boston Bruins were one of the teams heavily linked to Bo Horvat. However, they of course would not be the lucky team that landed him, as the New York Islanders went on to win the sweepstakes. As a result, Boston's former primary trade target is off of the board, and general manager (GM) Don Sweeney has roughly a month to weigh his other options.
---
---
Some trade candidates who the Bruins have reportedly been linked to include Patrick Kane, Jakob Chychrun, and Vladislav Gavrikov, but if the Bruins want to add another high-impact center like Horvat, they should consider calling the Detroit Red Wings about one of their stars. Let's dive into why now.
Dylan Larkin Emerging as Possible Trade Candidate
Red Wings captain Dylan Larkin remains a pending unrestricted free agent (UFA) as we inch closer to the 2023 NHL Trade Deadline. Although there is still certainly a chance that the Red Wings will ink the Michigan native to an extension, speculation about his future in Detroit will only increase as we get closer to the deadline until a new deal is finalized. As a result, if things do not change soon, Larkin could very well be made available for trade.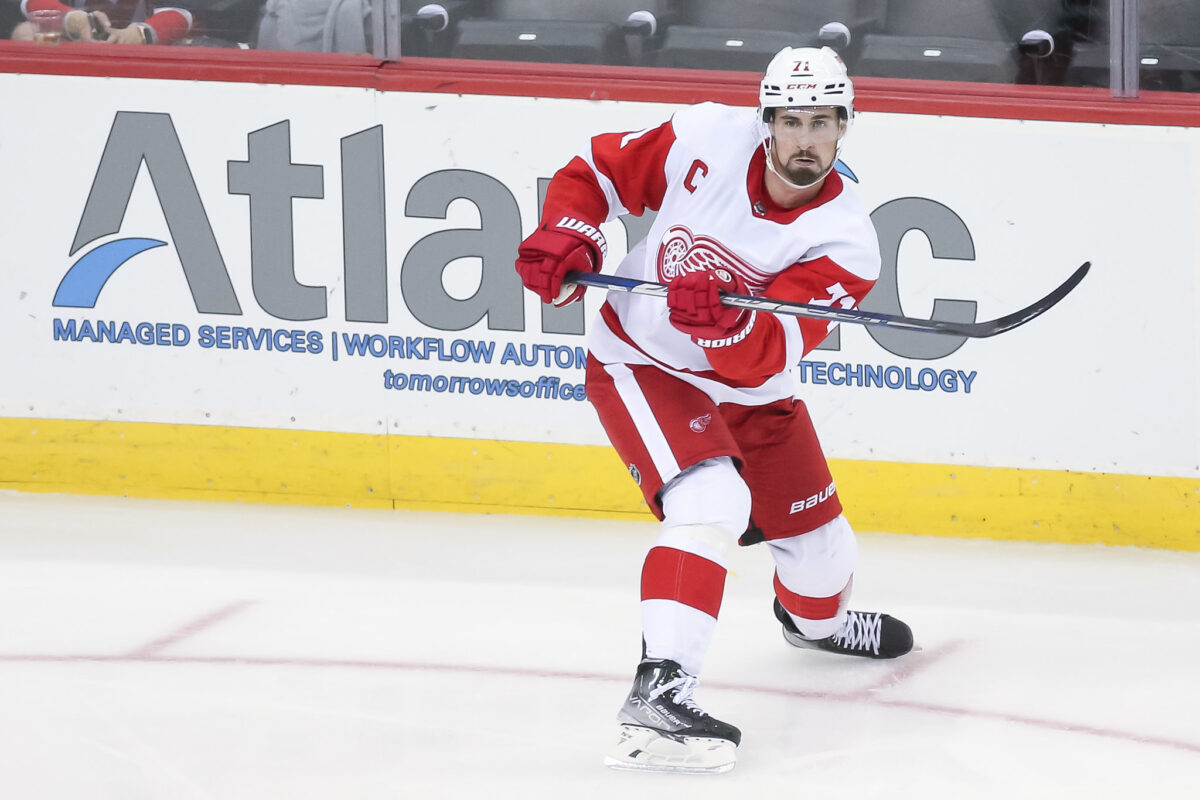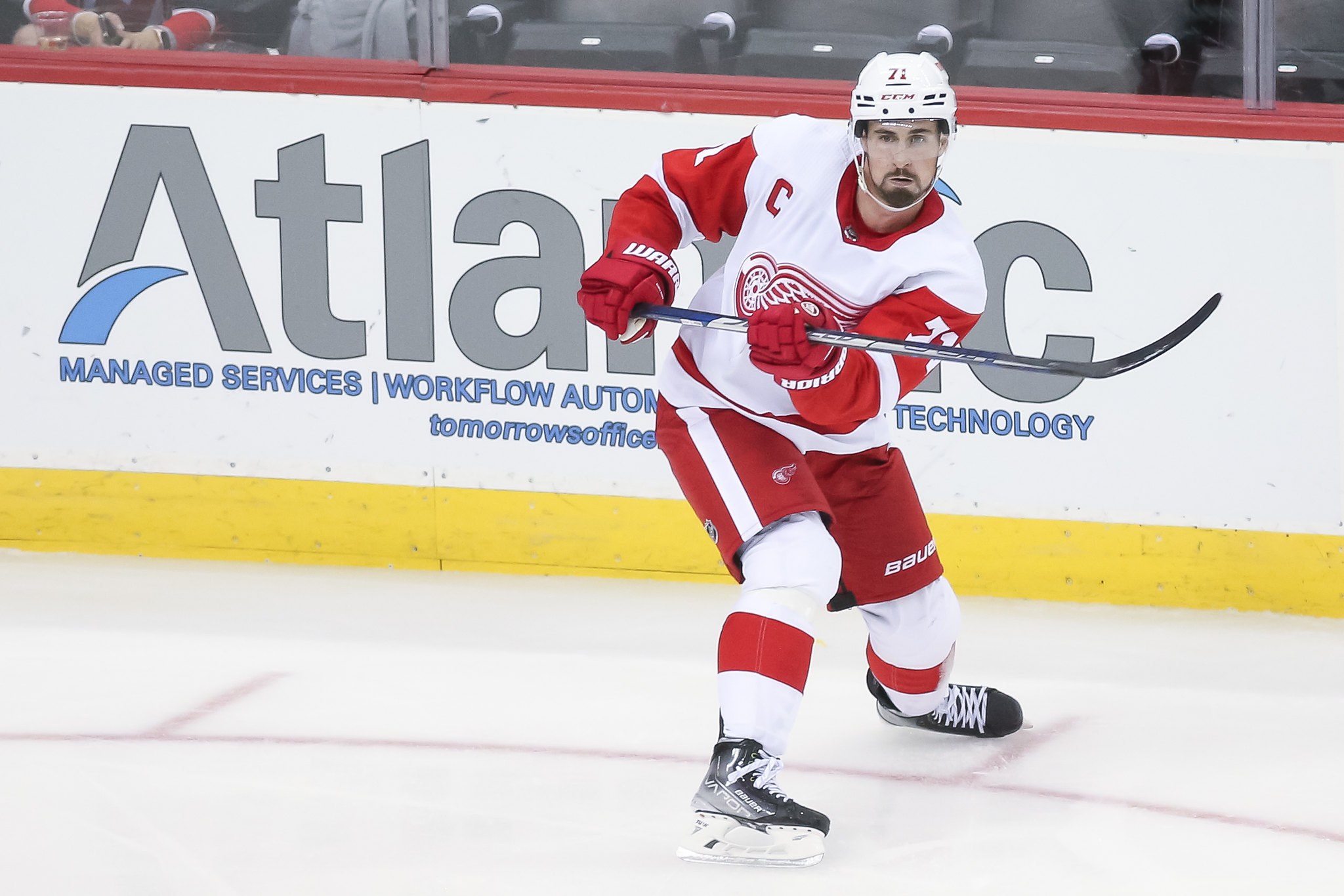 The Red Wings cannot afford to lose a player of Larkin's value for nothing through free agency this summer. Although their primary objective should still be to re-sign him, if talks do not begin to improve soon, GM Steve Yzerman will have no choice but to hear offers for him. After all, a player of Larkin's caliber has the potential to bring in a hefty return, as he is a legitimate top-six center. Furthermore, he is having a very strong season, as he has 15 goals and 43 points in 47 games.
With Horvat off the board, we should expect to see several teams try to bring Larkin in before the deadline. The Carolina Hurricanes, Minnesota Wild, and Colorado Avalanche stand out as some possible landing spots for him, but I'd argue that Sweeney would be wise to make a push for him, too. However, for any Larkin trade to occur, he of course will need to waive his no-trade clause.
Larkin Would Provide Bruins with Another Star Center
Since the Bruins expressed a plethora of interest in Horvat before he was moved, one has to assume that they are very open to the prospect of adding a different star center to their group before the deadline passes. It ultimately makes sense, as Patrice Bergeron and David Krejci are likely nearing the final chapter of their careers. As a result, bringing in Larkin would not only help the Bruins in the short term, but he also could be their eventual 1C if Boston can sign him to a long-term extension following the move. Yet, as stated above, he would need to waive his no-trade clause for this to have any chance of occurring.
Related: Red Wings & Sharks Could Produce Big Trade at 2023 Deadline
---
Latest News & Highlights
---
If the Bruins were to acquire Larkin, he would make their center depth truly lethal. Sporting a trio consisting of Bergeron, Krejci, and Larkin would make the Bruins look significantly deeper on paper as they gear up for the postseason. When looking at a potential fit for Larkin, he could work quite well on the third line with Taylor Hall and Charlie Coyle. However, he also could be a candidate to play second-line minutes if the Bruins wanted to lower Krejci's role in the lineup.
Furthermore, Larkin's excellent two-way play would allow him to fit on both the Bruins' power play and penalty kill. The Bruins' power play could certainly use a boost, as it has gone quite stale as of late. Furthermore, having another penalty-kill option like Larkin would only make that area even better moving forward.
Potential Trade Between Boston & Detroit
For Horvat, the Canucks landed the Islanders' 2023 first-round pick (top-12 protected), top prospect Aatu Raty, and Anthony Beauvillier. With Larkin also being a star center, the Red Wings' asking price for him would likely be around the same. As a result, to acquire Larkin, the Bruins would likely need to move their 2023 first-round pick, Fabian Lysell, and Trent Frederic to successfully make this big trade go through.
Although the Red Wings are heading in the right direction, they certainly are still aiming to improve their prospect pool. Bringing in a young player like Lysell would do exactly just that. The 20-year-old winger is having a solid first season in the American Hockey League (AHL) with the Providence Bruins, as he has nine goals and 24 points in 29 games played. When noting that he has the potential to possibly become a second-line winger later down the road, he surely would make sense for the Red Wings.
On the other hand, Frederic is having the best season of his career and certainly could grab the attention of the Red Wings because of it. In 48 games this season, he has set new career highs with 10 goals and 19 points. With that, he sports a very impressive plus-20 rating and has made an impact physically with his 58 hits. Overall, he would be a very good addition to Detroit's third line if acquired.
Nevertheless, it is clear that the Bruins have another quality trade target in Larkin. Although it would cost a lot to get him, the Bruins are in win-now mode, so it is at least worth some consideration. Meanwhile, the Red Wings would land a strong return for their captain instead of running the risk of losing him for nothing. As a result, this could be a winning situation for all parties involved, but alas, we will need to wait and see if these two Atlantic Division rivals make a big trade at the deadline.