Evander Kane and the Edmonton Oilers have been a perfect match. The power forward co-led the 2022 Playoffs with 13 goals and was an instrumental piece in helping the team reach the Western Conference Final. Moreover, he's become one of the team's leaders on and off the ice in Oil Country.
Now 31 years old, Kane has settled in nicely in Edmonton and by all accounts has been on his best behaviour; however, that wasn't always the case. In his earlier days in the NHL, it was rumoured that he was problematic and not a good teammate. Former player Nikolai Antropov spoke of that recently on the "The Cam & Strick" Podcast which features hosts, former NHL veteran Cam Janssen and hockey insider Andy Strickland. The now-retired Antropov played 13 seasons in the NHL and was a teammate of Kane's from 2009-2013 with the Atlanta Thrashers and Winnipeg Jets organizations. On the podcast, the topic of conversation shifted toward the infamous incident involving former NHLer Dustin Byfuglien throwing Kane's clothes in the shower.
---
Latest News & Highlights
---
Antropov summarized the incident, saying "[Kane] was an 18-year-old, coming from the Western Hockey League, making [a] million dollars," He added, "So, he was different back then. He wouldn't listen to anybody, so I guess that's why the whole incident happened. Like Buff threw his sh*t in the f***ing hot tub and stuff."
Antropov Recalls Kane's Unwillingness to Listen, Causing Separation
Like many young adults finding their way in life, many are bound to make mistakes; however, Kane's flaws were highlighted due to being a professional athlete in the limelight. Antropov dove deeper into the matter and said, "He was just a young f***ing punk to me. That was my 11th and 12th year in the league. So, I tried to help." He added, "He wouldn't f***ing listen back then. So, no one really had time for him back in the day." Kane spoke about that incident in 2019, saying his clothes were indeed found in the shower but cleared the air saying, "The tracksuit was a made-up word. I was wearing clothes that didn't look like [a suit]. Nonetheless, very shortly after the incident, the forward was traded to the Buffalo Sabres.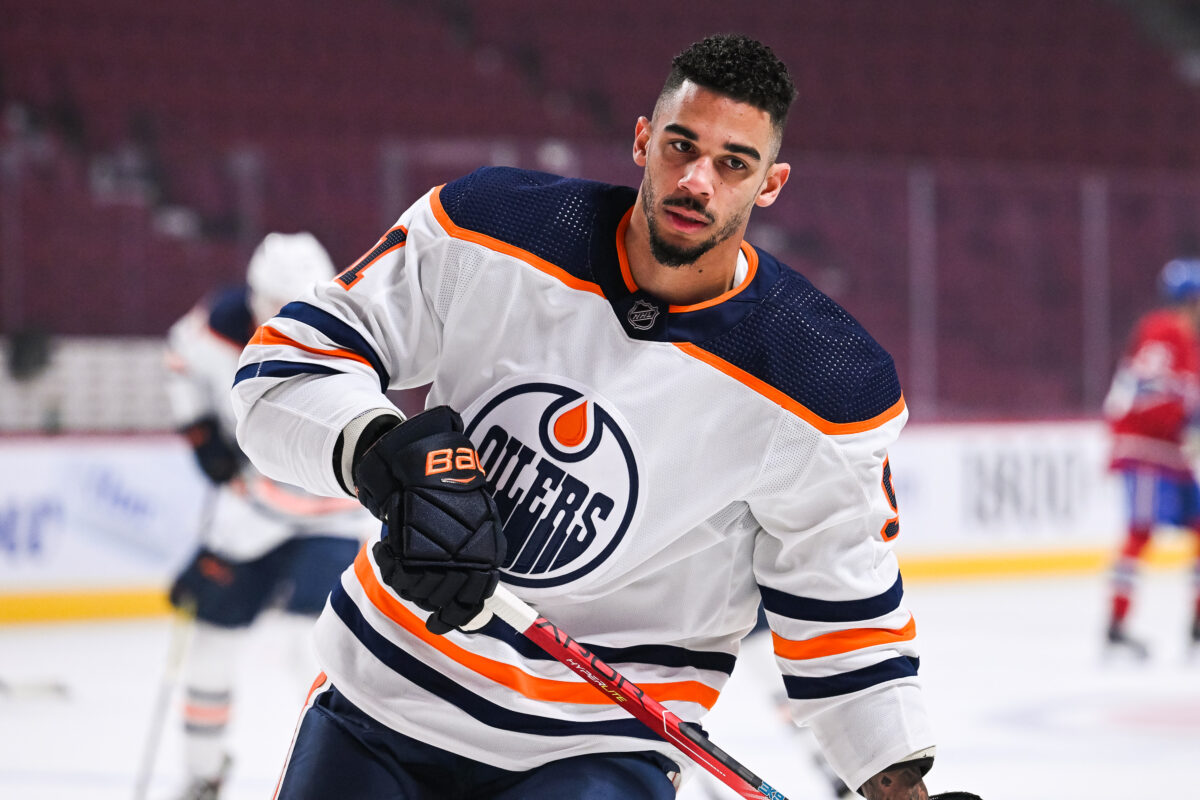 Throughout Kane's 14 NHL seasons, he's had stops with the Thrashers, Jets, Sabres, San Jose Sharks and now the Oilers. Although he's had a variety of issues and problems that have surfaced throughout his career, NHL players are human, and he's living proof that people deserve second chances, and he's taking full advantage of his time in Edmonton. Moreover, even Antropov acknowledged the maturity of the Oilers forward, saying, "Now, I guess he changed. He grew up [and] he's got a family now."
Kane's Maturity Reflected in His Selflessness in the Community
Kane's maturity is reflected in his contributions to Edmonton's community. He went down with a frightening injury on Nov. 8 against the Tampa Bay Lightning when Patrick Maroon skated over his wrist. He's since recovered ahead of schedule and returned to the lineup on Jan. 17, but even during his recovery process and until now, he still found ways to make a difference off the ice.
Most recently, Kane became friends with a six-year-old child battling brain cancer. He's supported her and has helped bring awareness to her goal of raising money for the Ben Stelter fund. On Jan. 29 a tweet was posted by Cecily Eklund, thanking Kane. It said, "After a long week of hospital appointments, this was a very special night. Evander let me come to a game and he spent time with me after. Thank you for being there for me, loving me and encouraging me in my own fight."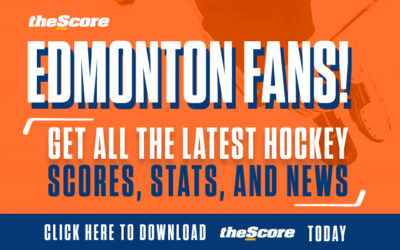 Additionally, last December, two Edmonton schools released that Kane and other businesses donated over $25,000 to students at their schools, and over 100 kids were offered $250 shopping sprees. Moreover, on Dec. 12, the Edmonton Public School Board tweeted that students had a holiday shopping experience of a lifetime and received a chance to shop with the Oilers' forward. What's more, is that it was also mentioned that a few students used their gift cards to buy $250 worth of groceries for their household, and when Kane found out, he gave them an extra $250 to spend on themselves.
Kane Will Make a Big Impact in Oilers' Push for Playoffs
Whatever problematic behaviour Kane may have had, it seems to be a thing of the past. He's a family man, an entrepreneur (he just released a new clothing line) and from all accounts, he's been a model citizen in Oil Country. Additionally, he was a guest on the "After Hours," show in November and summarized his opportunity with the Oilers, saying, "I've kind of had a reset in my life, and this was kind of a fresh start for me, and it's rare to get second opportunities where you can have a reset, and I wanted to make sure I took full advantage of mine."
From what's observed, it seems like his teammates adore him as well, with Connor McDavid speaking highly of him before his return to the lineup against the Seattle Kraken on Jan. 17, saying, "He certainly brings a lot of elements to our team on and off the ice. We missed them, I'd say." The captain added, "He adds a personality to our group — off the ice and on the ice. He brings a lot of intangibles that the average fan might not see. He's big and strong and plays physical, a hard game that does a lot for our group."  
Related: Kane's First Year With Oilers Goes Better Than Anyone Had Hoped
The Oilers surely missed Kane when he was out for 31 games due to injury, and they're 4-0-1 since he's returned to the lineup. He was pointless in his first few games, but headed into the All-Star Break on a good note when he buried a puck past Petr Mrazek on Jan. 28. The Oilers are heating up just in time and Kane's return will give them added swagger and firepower to not only push for the postseason, but also help them contend for first in the Pacific Division.
---
---