The Boston Bruins currently sport a ridiculous 38-5-4 record and are at the top of the NHL by a country mile because of it. Due to this, they are expected to be major buyers at the trade deadline and have been linked to several big-name trade targets because of it. With this being a "Stanley Cup or bust" season for Boston, it makes sense that general manager (GM) Don Sweeney is considering all of his options before the Bruins' postseason run.
The St. Louis Blues, on the other hand, are rapidly falling in the standings and are expected to trade away several assets at the deadline because of it. Players like Vladimir Tarasenko, Ivan Barbashev, and Niko Mikkola have been discussed in the rumor mill, but I believe that the Bruins should go after their biggest trade candidate. Let's dive into why now.
Ryan O'Reilly Becoming Rental Candidate
With the Blues' playoff chances continuing to decrease, captain Ryan O'Reilly has emerged as a prime trade candidate. After all, the 31-year-old is a pending unrestricted free agent (UFA), so the Blues are expected to move him at the deadline instead of running the risk of losing him for nothing during the summer. Due to his plethora of experience and solid all-around play, there will be an abundance of contenders considering the prospect of bringing him before the deadline passes.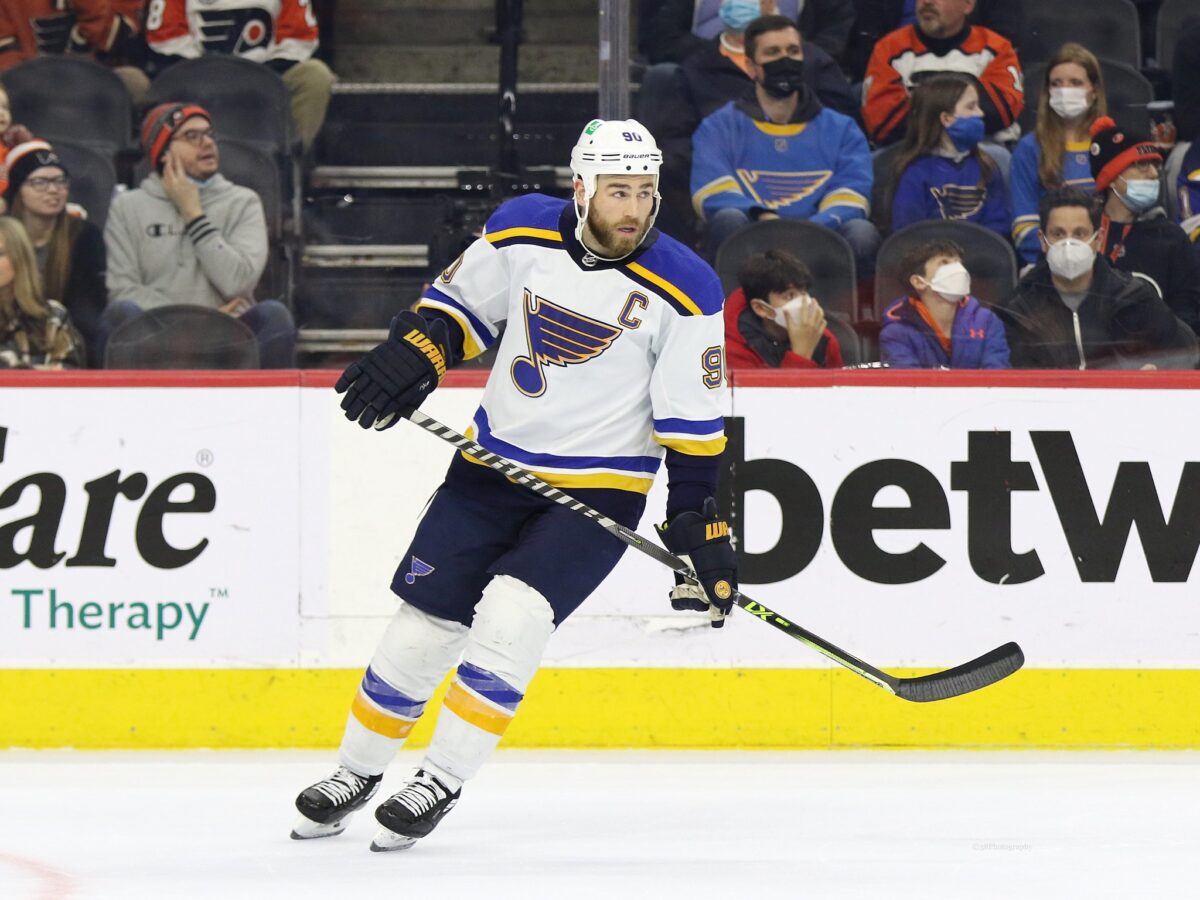 O'Reilly's offensive production has been a bit lower this season, as he has 10 goals and 16 points in 37 games. Although those numbers are not particularly impressive, hockey fans know what he is capable of when performing at his best. For example, just two seasons ago, he had 54 points in 56 games. Perhaps being moved to a team that gives him more offensive weapons would allow him to produce at a similar rate again.
The Bruins have been linked to multiple centers such as Bo Horvat and Jonathan Toews, so I do wonder if they could consider the prospect of adding O'Reilly, too. He has the potential to be a very good fit in Boston, so this could be an avenue for Sweeney to consider exploring.
Why the Bruins Could Use O'Reilly
It is clear that the Bruins would like to beef up their center depth before the postseason, and acquiring O'Reilly would do just that. The Ontario native could work beautifully as Boston's third-line center on a line with Taylor Hall and Charlie Coyle. This line would give O'Reilly the chance to play with stronger talent, so it's fair to assume that his production would improve in the process. Meanwhile, Trent Frederic would be moved to the fourth line and make the Bruins' already-strong forward depth even better.
Related: Bruins Should Target Another Canucks Star at 2023 Trade Deadline
---
Latest News & Highlights
---
O'Reilly's strong two-way play would also make him a major addition to the Bruins' power play and penalty kill. The veteran center would provide a much-needed boost to Boston's second power-play unit, as he has shown throughout his career that he can create plenty of offense while playing with the right players. Furthermore, he won the Selke Trophy in 2019, so his excellent defensive play would certainly come in handy during the postseason.
Much to the dismay of Bruins fans, O'Reilly also captained the Blues to their first Stanley Cup in franchise history back in 2019, so he is a proven winner. With the Bruins aiming to bring the Stanley Cup back to Boston for the first time since 2011, acquiring a veteran like O'Reilly has the potential to help them do just that.
Potential Blockbuster Between Boston & St. Louis
Although O'Reilly has had a down year for his standards, his strong all-around play and strong resume make him still a valuable trading asset. As a result, the Bruins would likely need to part ways with their 2023 first-round pick to bring in the 14-year veteran to Boston. With that, the Blues are also expecting a prospect along with it, and Brett Harrison could be added to this hypothetical blockbuster because of it.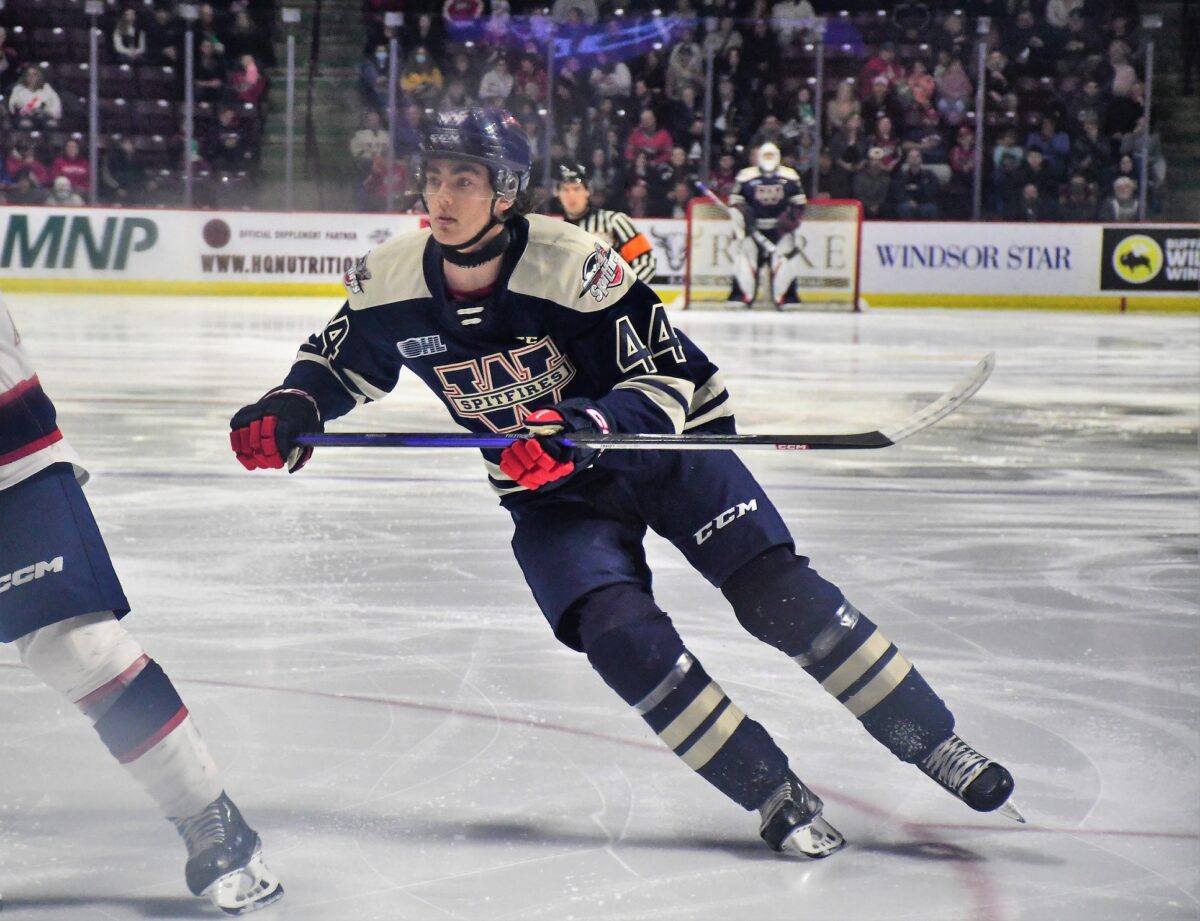 Harrison has the potential to blossom into a third-line center at the NHL level, so it is likely that the Blues would love to bring him in. The 6-foot-2 center is having a strong season in the Ontario Hockey League (OHL), as he has 24 goals and 48 points in 36 contests. Overall, it appears that he is heading in the right direction with his development, and he could be NHL-ready by the 2024-25 season because of it. As a result, he could make sense for a team like the Blues.
Yet, the Bruins also only have $2.325 million of deadline cap space, so they will need to move out salary to complete this deal. This remains the case even if the Blues retain half of O'Reilly's $7.5 million cap hit. As a result, the Bruins could add Craig Smith with their 2023 third-round pick to successfully complete this swap.
Nevertheless, it is clear that the Bruins have the assets to bring in O'Reilly. With them already being linked to several centers on the trade market, we should not be surprised to see them enter the O'Reilly sweepstakes before the deadline passes. Alas, let's see if these two clubs strike a deal centering around him from here.