At the time of this writing, the Boston Bruins are the best team in the NHL by a country mile, as they sport a 36-5-4 record and are showing no signs of slowing down. After a truly remarkable start like this, they are expected to be major buyers at the trade deadline. This is entirely understandable, as this could be the final years of them having Patrice Bergeron and David Krejci as their two top centers, so it is truly a "Stanley Cup or bust" season for them. Due to this, one team that they should be aiming to do business with is the Chicago Blackhawks.
The Blackhawks are the complete opposite of the Bruins, as they have a 13-26-4 record and only the Columbus Blue Jackets have fewer points. As a result, they are expected to be major sellers at the deadline. The Bruins have been linked to star winger Patrick Kane, but I believe that there is another veteran on the Blackhawks that is worth some consideration, too. Let's dive into why now.
Jonathan Toews Becoming Rental Candidate for Blackhawks
Blackhawks legend Jonathan Toews is a pending unrestricted free agent (UFA), and he has been one of the primary names in the rumor mill just like Kane. The 34-year-old has expressed frustration over the Blackhawks' rebuild, so it is very likely that he would be willing to waive his full no-movement clause (NMC) if it results in him getting the chance to play for a legitimate contender again. Boston, of course, fits that description to a tee.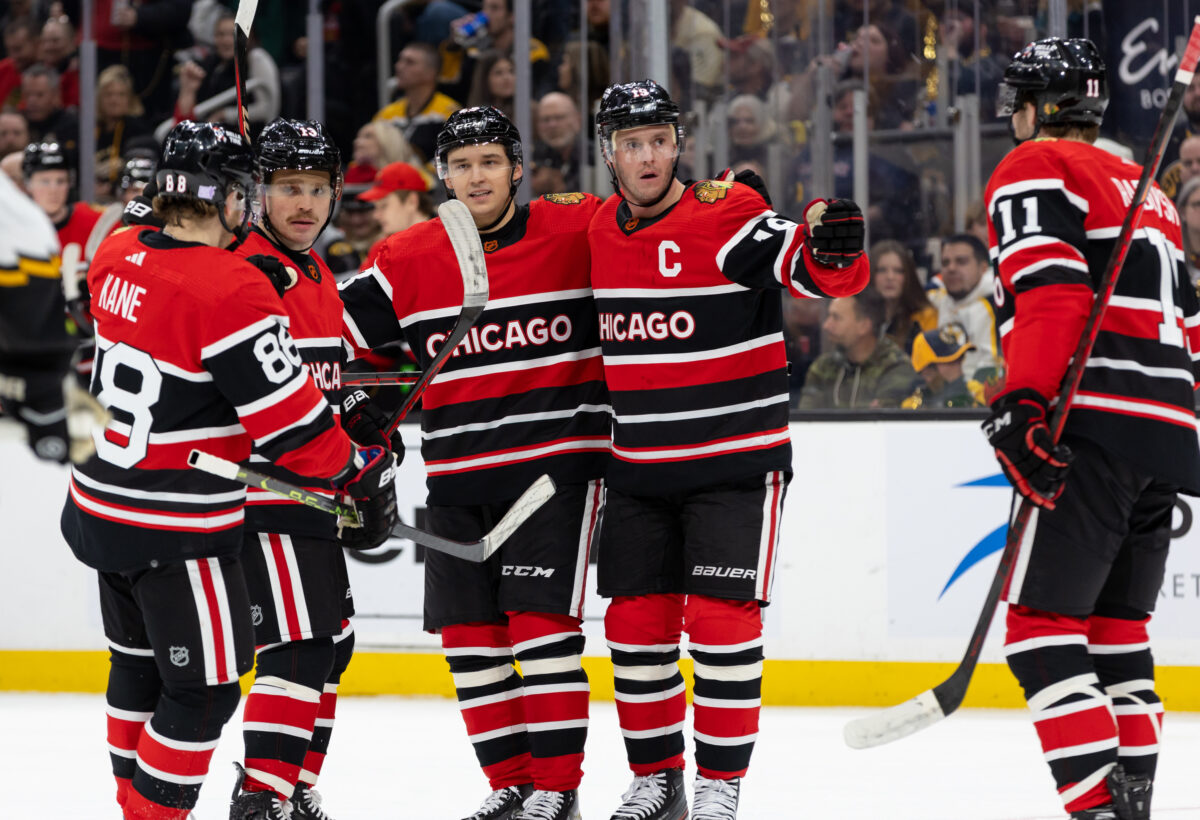 On a struggling Blackhawks team, Toews has shown this season that he can still produce quite well in the NHL, as he has 13 goals to go along with 27 points in 42 games. Although his production is a bit lower than during his prime years, he is still on pace to record 52 points over an 82-game schedule. That is certainly solid production, so it is fair to say that there should be a pretty sizable trade market for him once we get closer to the deadline.
It has been reported that the Bruins expressed interest in Toews earlier this season, so we should not rule out the possibility of them making a run for him at the deadline. On paper, there could be a perfect match here, so let's now dive into why this is the case.
Why the Bruins Could Use Toews
When looking at the Bruins' lineup, it is clear that they have something special going on here. The vast majority of their players are thriving this campaign, and that understandably has led them to be truly dominant in 2022-23. However, I would argue that their bottom six could use a bit of a boost. Players like Craig Smith and A.J. Greer have struggled as regulars in the lineup, so this is where I believe bringing in a veteran like Toews could make perfect sense.
Related: Boston Bruins & Florida Panthers Could Be Perfect Match for Trade
---
Latest News & Highlights
---
Toews could fill in as the Bruins' fourth-line center if acquired, as Tomas Nosek has shown in the past that he can handle playing right wing. Yet, Toews could also be a perfect fit as the club's third-line center. Like Nosek, Charlie Coyle can play right wing if needed, while Trent Frederic could be dropped to the fourth line. In either scenario, the Bruins' bottom six would be improved immensely with a Toews acquisition. Furthermore, due to his excellent defensive play, Toews would also be a lock to receive penalty-kill time.
With the Bruins aiming to win their first Stanley Cup since 2011, it would not hurt to acquire a player who has captained a team to three of them. Adding another leader and proven winner to this group could be enough for them to make a real run this spring, so why shouldn't they at least consider the prospect of acquiring Toews?
Potential Blockbuster Between Boston & Chicago
While on The Jeff Marek Show, popular NHL insider Elliotte Friedman recently reported that he believes that the Blackhawks are seeking a second-round pick and a third-round pick for Toews. Ultimately, this is an asking price that is not too outrageous, and the Bruins would be able to reach that with ease. Yet, the Bruins currently have $4 million of trade deadline cap space, so they will need to get creative to fit in a player like Toews. After all, he carries a $10.5 million cap hit.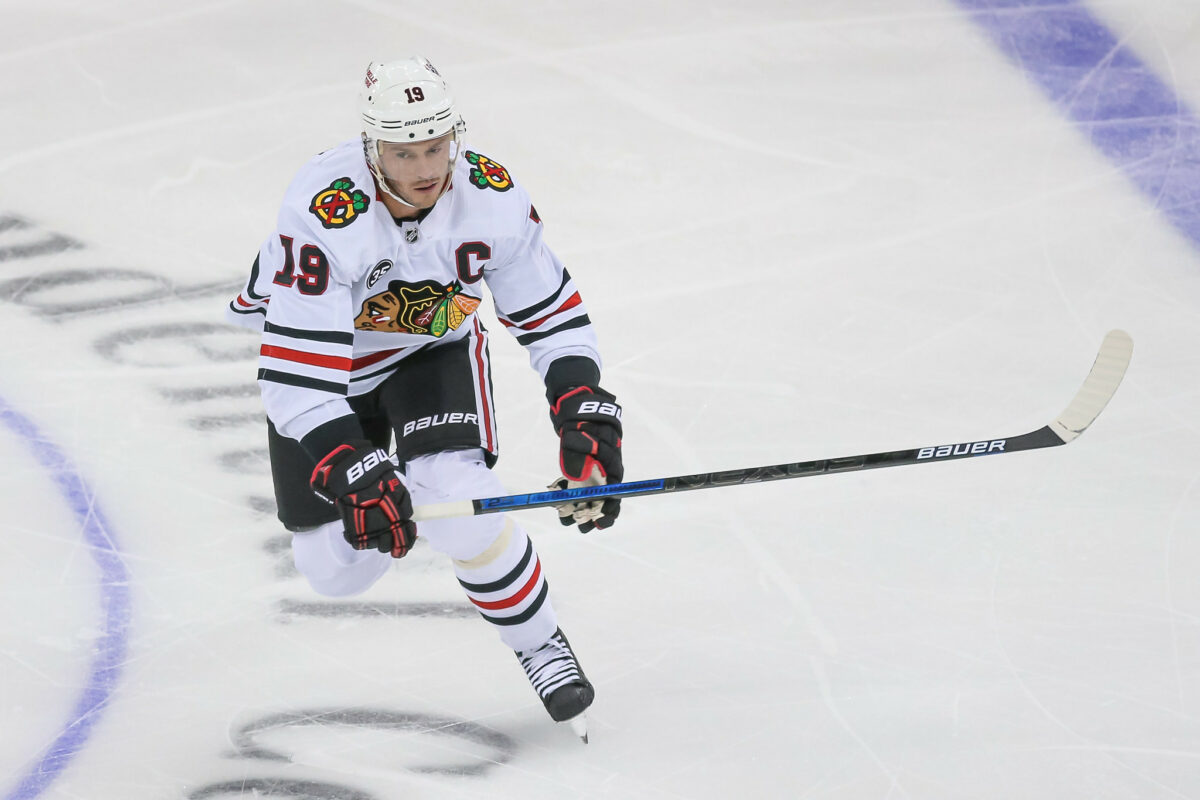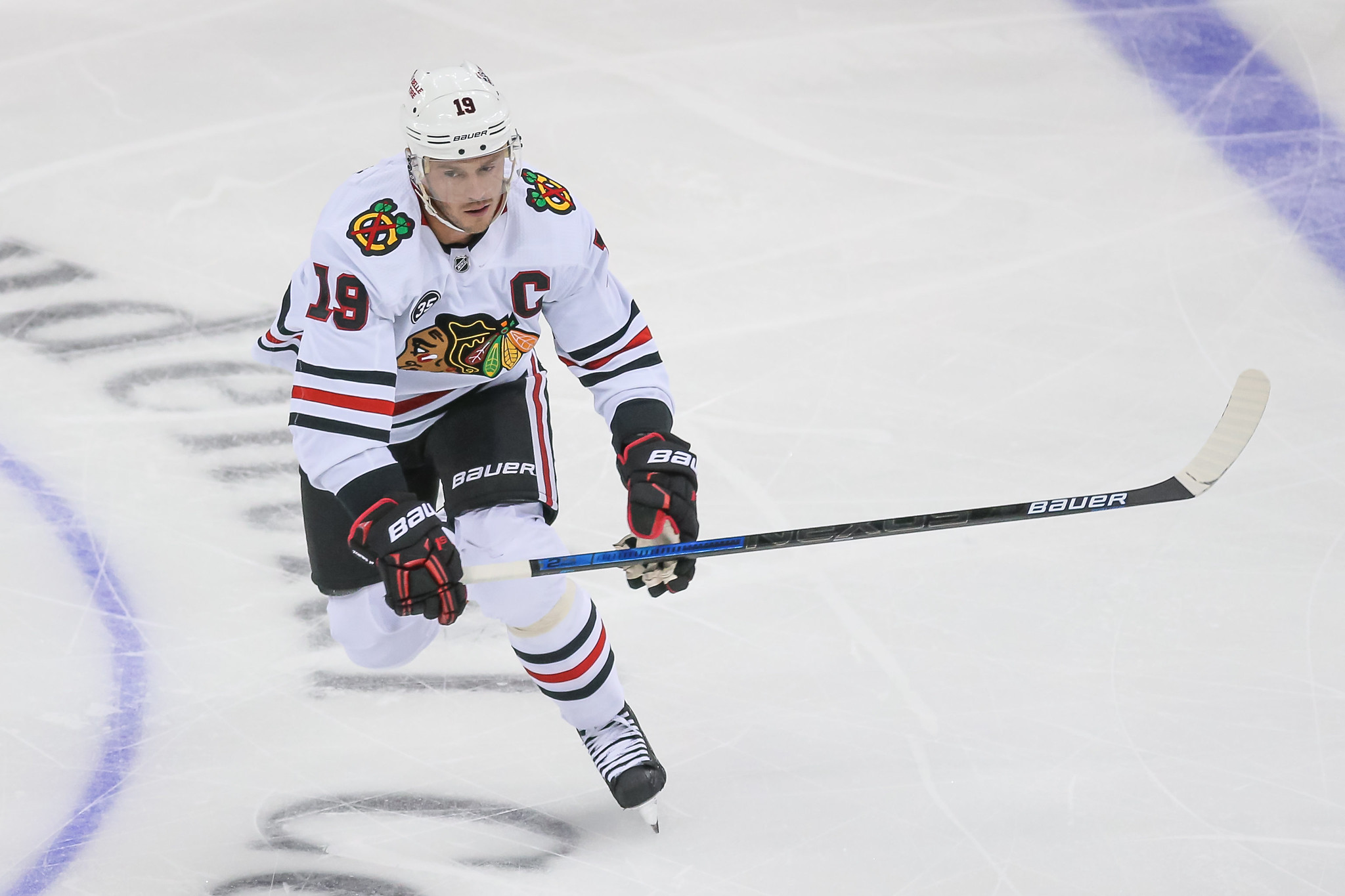 The Blackhawks are likely to retain half of Toews' salary in any move centering around the veteran center, but the Bruins would still need to free up more cap space regardless. Yet, with the Blackhawks rebuilding, it is quite likely that they would be willing to take on one of the Bruins' expensive contracts if it results in them landing an extra draft pick or prospect. Smith stands out as a prime trade candidate in this scenario, as he carries a $3.1 million cap hit until the end of the season and has struggled. Mike Reilly could also be added to the deal with a sweetener, as he is currently in the American Hockey League (AHL) due to his $3 million cap hit. No matter the case, there are ways to work around it.
As a result, a trade package of the Bruins' 2025 second-round pick, a 2023 third-round pick, Smith or Reilly, and a 2024 third-round pick could be enough to bring Toews to Boston. Overall, this certainly could be a good move for the Bruins, as they would be providing their bottom six with a major boost and landing a three-time Stanley Cup champion in the process. The Blackhawks, on the other hand, would receive their asking price and a little something extra for taking on one of Boston's bad contracts. Thus, it has the potential to be a win-win scenario for both teams. Alas, we will need to wait and see if these two Original Six clubs strike a deal at the deadline from here.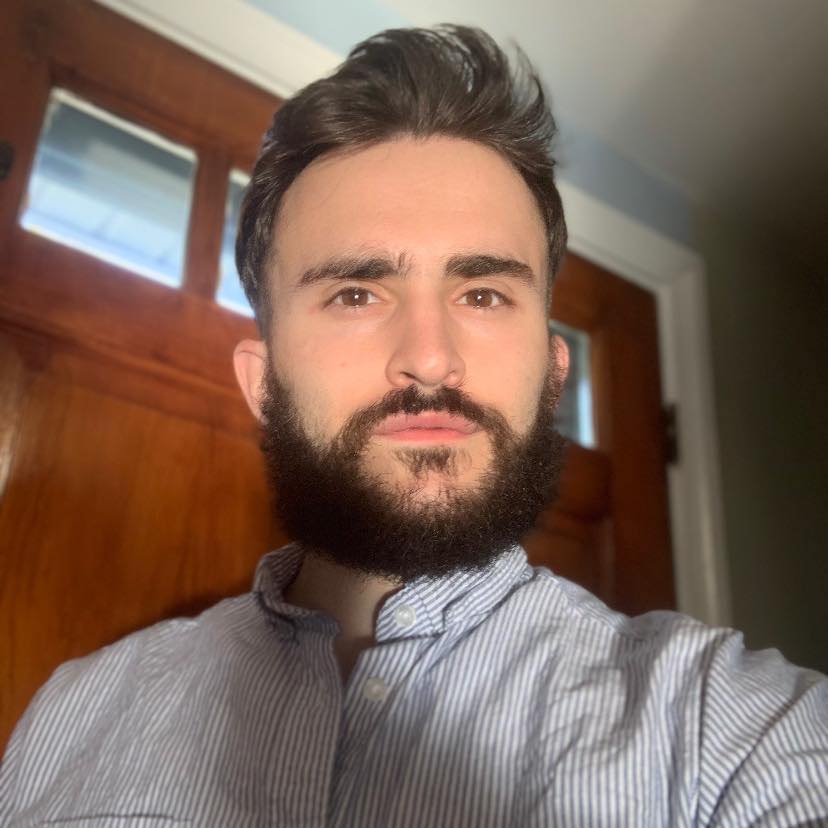 Michael DeRosa is a contributor who covers the Boston Bruins, Chicago Blackhawks, & Detroit Red Wings for The Hockey Writers. Since 2017, he's written and edited for numerous websites. Besides his work for THW, you can also find him on NHL Trade Rumors.