Toronto Maple Leafs general manager (GM) Kyle Dubas is going to be a busy man ahead of the 2023 trade deadline on March 3. The team is in the thick of the Stanley Cup Playoff race and will certainly be buyers ahead of the deadline this season. Dubas is going to whatever it takes to upgrade the roster as he's looking to be loyal to his players and give them the best chance to succeed this postseason.
---
---
The Maple Leafs, as per every year, have been rumored to be interested in just about every available big name forward and defenseman. Hockey insider Pierre LeBrun mentioned earlier this week via TSN Radio, that he feels Dubas and the Leafs will likely add two forwards and one defenseman for their 2022-23 playoff run.
Instead of focusing on who may be coming in, let's turn our attention to who may be going out. These are the three Maple Leafs who are most likely to be traded ahead of the 2023 deadline:
Joseph Woll
After a great showing in a short stint with the Maple Leafs in 2021-22, where he managed to go 3-1-0 with a 2.76 goals against average and a .911 save percentage, goaltender Joseph Woll has been absolutely dominant in the American Hockey League (AHL) this season.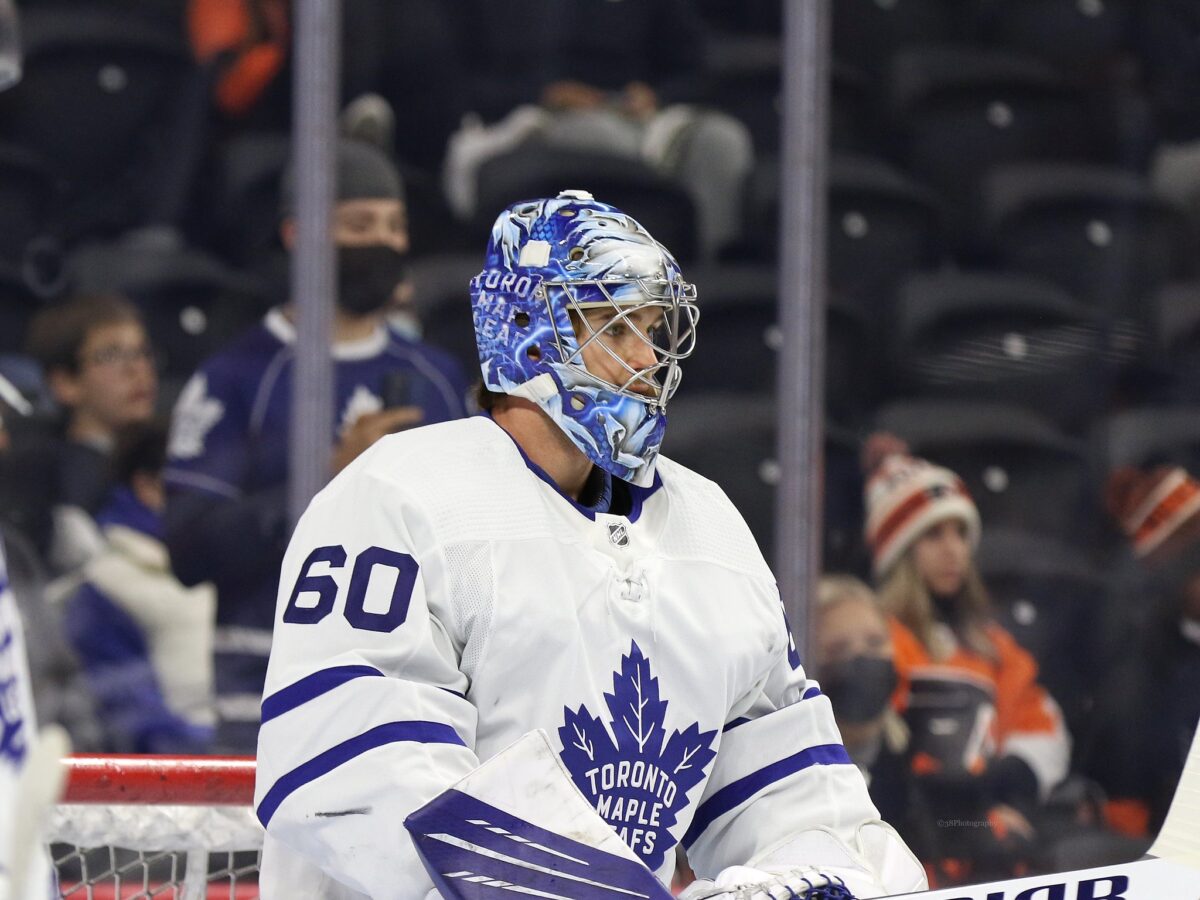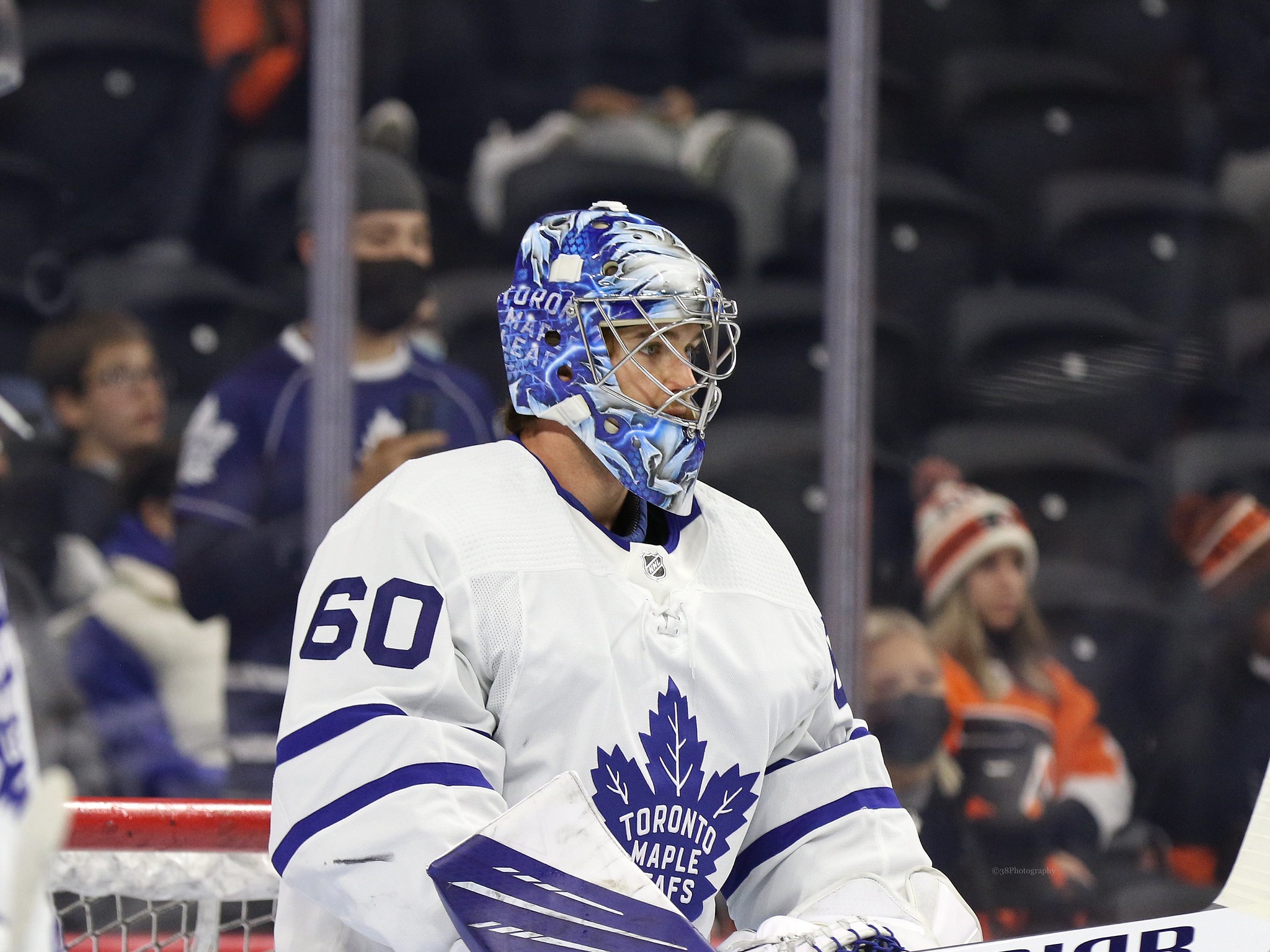 Woll is off to a historic 11-0-0 start this his season with the Toronto Marlies of the AHL and has certainly spring boarded up the trade candidate list for Dubas. He's 24 years old and at the age where he's going to be looking for some more playing time in the NHL to showcase his skill set before it's too late. The thing is, Matt Murray and Ilya Samsonov have been lights out for the majority of this season and don't appear to be going anywhere. Murray is signed for next season and Samsonov is a restricted free agent who appears to be headed for a contract extension with the club. This leaves Woll on the outside looking in and Dubas would be wise to dangle him on the trade market.
One of the things that makes Woll so attractive as a trade candidate for other teams is his contract. He's signed for two more seasons at an NHL cap hit of $766,667. A very reasonable number for a goaltender who has shown potential to become a solid 1-B option.
Related: Maple Leafs and Blues Could Produce Deadline Blockbuster
---
Latest News & Highlights
---
Of the teams being linked to Toronto at the moment, Woll may make the most sense for the Arizona Coyotes, as there's potential a Jakob Chychrun trade materializes. If so, look for Woll to be included in the trade package heading to the desert.
Alexander Kerfoot
The Maple Leafs have been linked to some big names this season, the likes of Ryan O'Reilly from the St Louis Blues, Bo Horvat of the Vancouver Canucks and even Patrick Kane of the Chicago Blackhawks. All of these players have big-ticket contracts of at least $5 million against the cap. Because Dubas doesn't have a whole lot of cap space to work with, look for a roster player to be included in any trade, and the most likely to go is Alexander Kerfoot and his $3.5 million cap hit.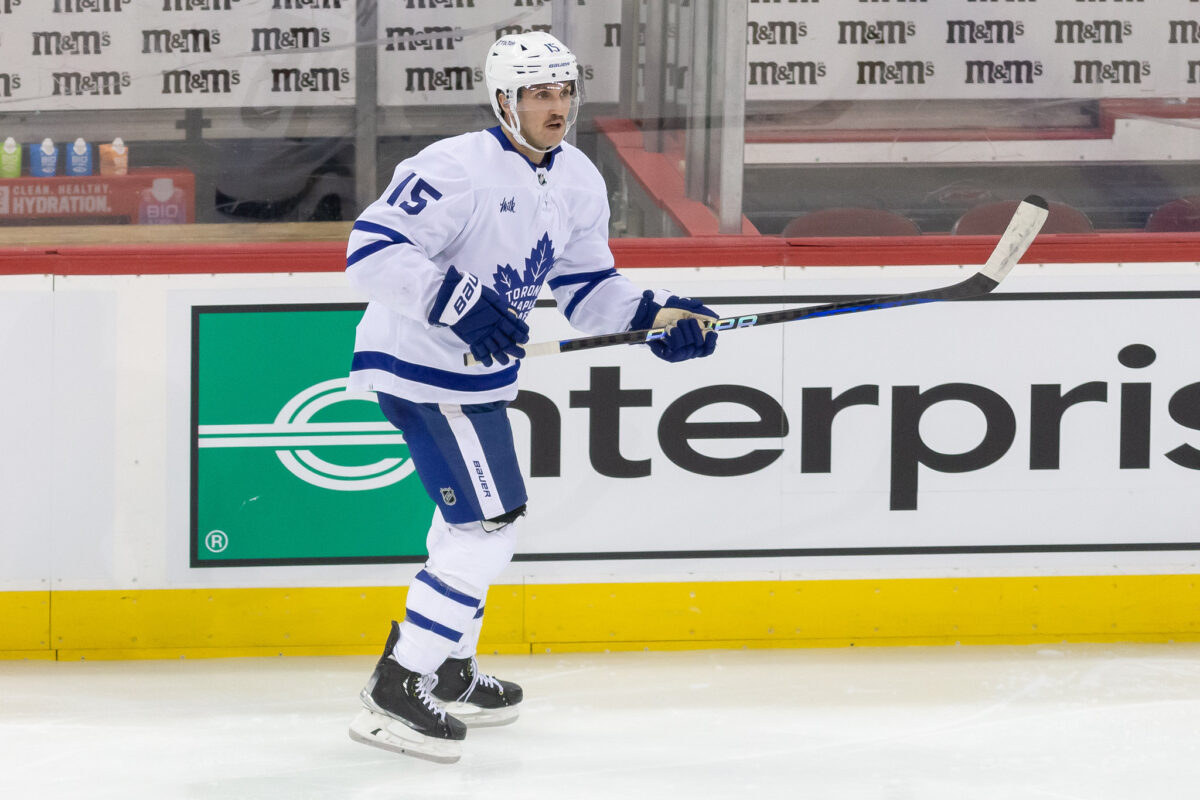 With the recent demotion of Pontus Holmberg to the AHL, Kerfoot has taken over fourth-line center duties. For a forward making $3.5 million, this isn't exactly where he want him situated in the Leafs' lineup. Kerfoot's versatile and brings some swiss-army like skills to the team, however at this point he's become very replaceable.
The 28-year-old forward is a pending unrestricted free agent and is likely just seen as a thrown in for other teams. He's recorded 21 points in 46 games this season and he could use a trade to showcase he's worthy of a contract extension for 2023-24 and beyond.
If Dubas makes a big splash and lands a player like Chychrun or O'Reilly, or even Sam Bennett from the Florida Panthers, a team Dubas scouted earlier this week, there's a very good chance Kerfoot is packaged with a draft pick and two prospects to help facilitate the trade financially.
Topi Niemela
Speaking of prospects, the Maple Leafs best defensive prospect is Topi Niemela, who was a former third-round pick from the 2020 entry draft. He's 20 years old and playing in Finland, and next season could find himself attending an NHL training camp with another team.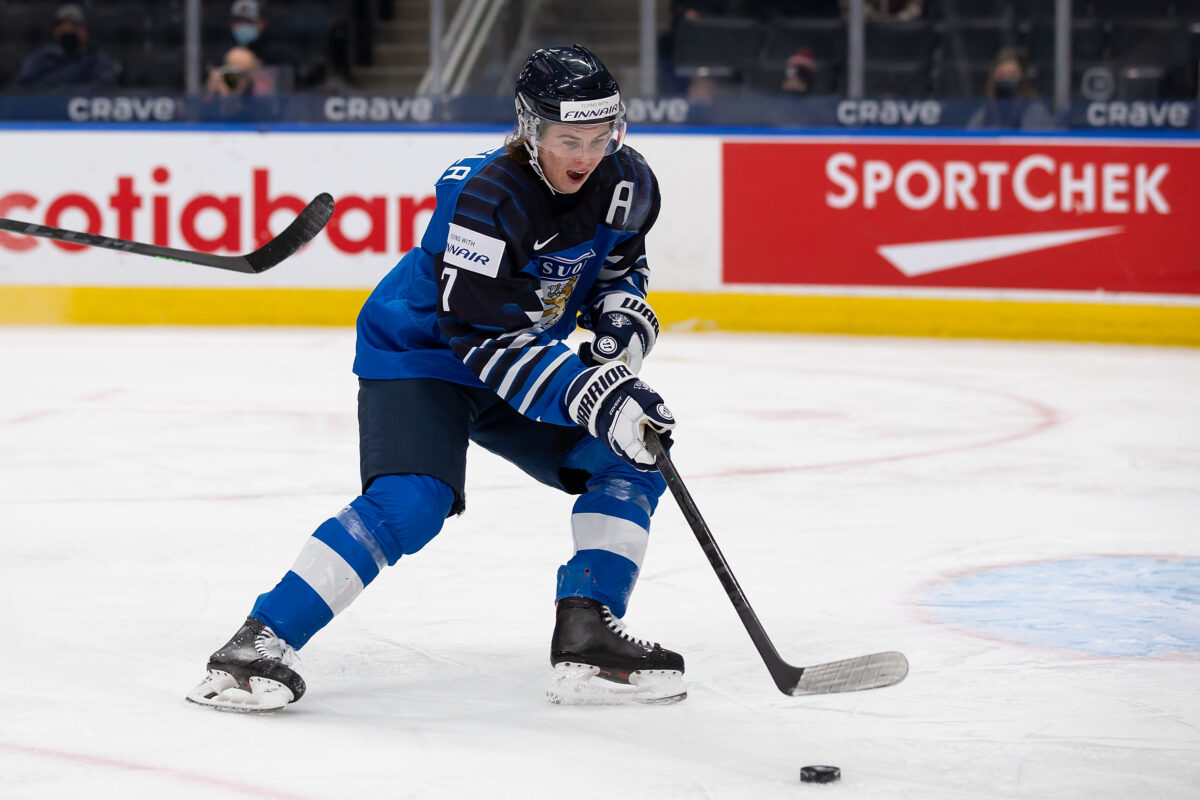 Niemela has a ton of potential and is only starting to barely scratch the surface. He's still a touch raw and will likely be ready for full-time NHL minutes in 2024-25. The fact is Dubas doesn't have time to waste. He's managing without a contract for next season and the window to win in Toronto is now. Mitch Marner, Auston Matthews and William Nylander aren't signed for much longer and the Maple Leafs GM needs to be all in, which means likely moving Niemela.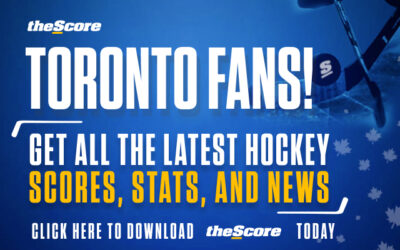 The Finnish prospect has potential to one day run a power play and his skating ability is very impressive as he's strong on his skates and a very fluid skater. He's a good enough prospect that if he's packaged with a first-round pick, Toronto will have a competitive offer which will appeal to other teams. It's time to cash in on a solid third-round selection from two years ago.
Make no mistake about it Leafs Nation, Dubas and his management team are going to be making some moves ahead of the 2023 trade deadline. This Maple Leafs team looks like a group who has figured it out and found ways to win hockey games besides just trying to put five up on the board and see what happens. The goaltending tandem looks strong, their defensive structure looks tight and with a couple of additions up front and another top-four defenseman, this Maple Leafs team could do some serious damage and be one of the favorites to win the Stanley Cup. If Dubas is going to make a splash ahead of the deadline, a trade involving Woll, Niemela, Kerfoot and a first-round pick could bring in some serious talent who would move the needle in Toronto. There's no point trading for anyone who doesn't.