The Boston Bruins are eventually going to need to clear some cap space. Although they can get away with placing players like Brad Marchand, Charlie McAvoy, and Matt Grzelcyk on long-term injured reserve (LTIR) for the beginning of the season, they will be over the cap once they all are healthy. As a result of this, general manager (GM) Don Sweeney will likely need to trade somebody from the roster.
Craig Smith has come up as a potential trade candidate for the Bruins, but Mike Reilly is also another option. The 29-year-old defenseman carries a $3 million cap hit and was a healthy scratch at times last season. With the Bruins' depth on the left side of their defense being so strong, it could be wise to move Reilly instead of Smith. Let's look at three potential landing spots that could make sense for the puck-moving defenseman.
Ottawa Senators
Recently, fellow THW writer Vince Reilly discussed the possibility of a reunion between the Ottawa Senators and Mike Reilly. The Senators have already had an excellent offseason, as they brought in Alex DeBrincat, Claude Giroux, and Cam Talbot. Yet, even after these big moves, they still have just under $8 million of cap space. Thus, if the Senators want to make this reunion happen, they certainly have the money to do so.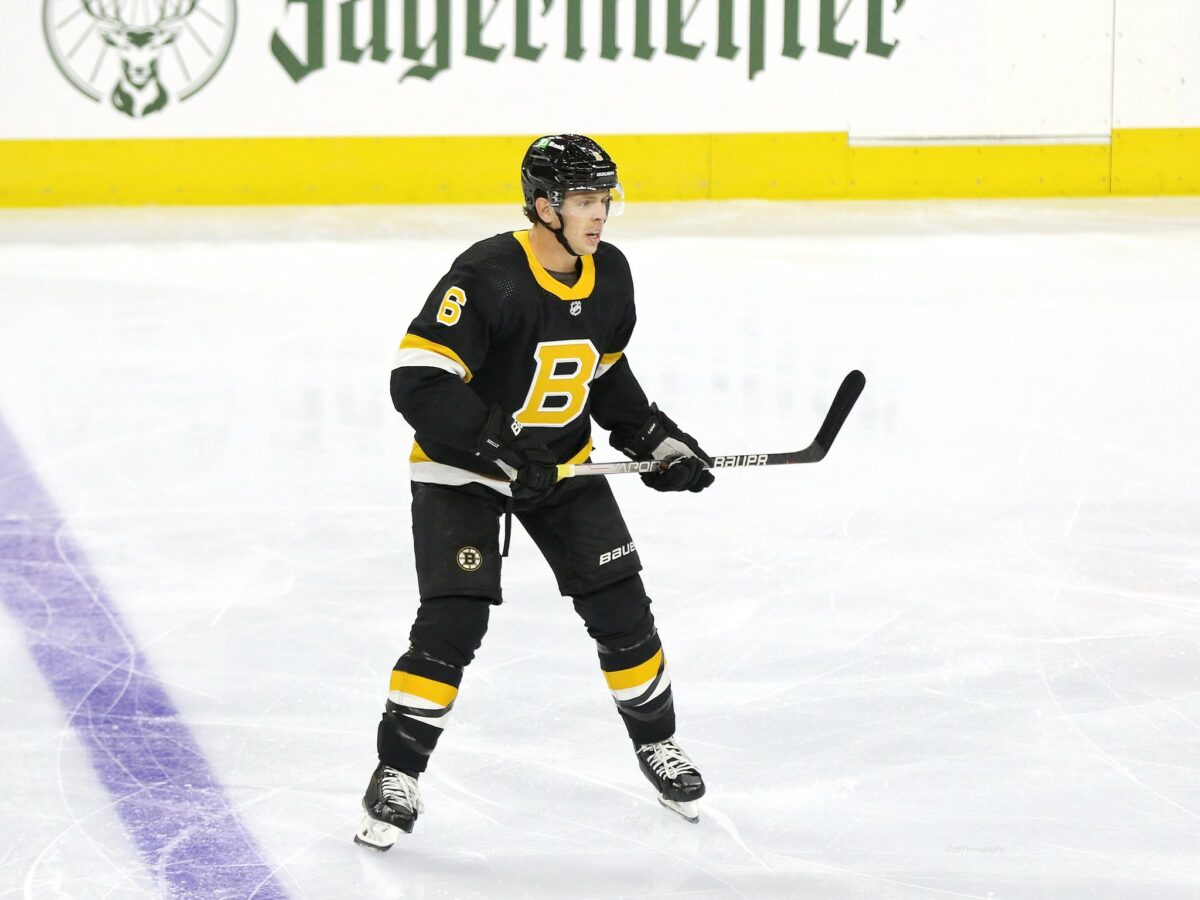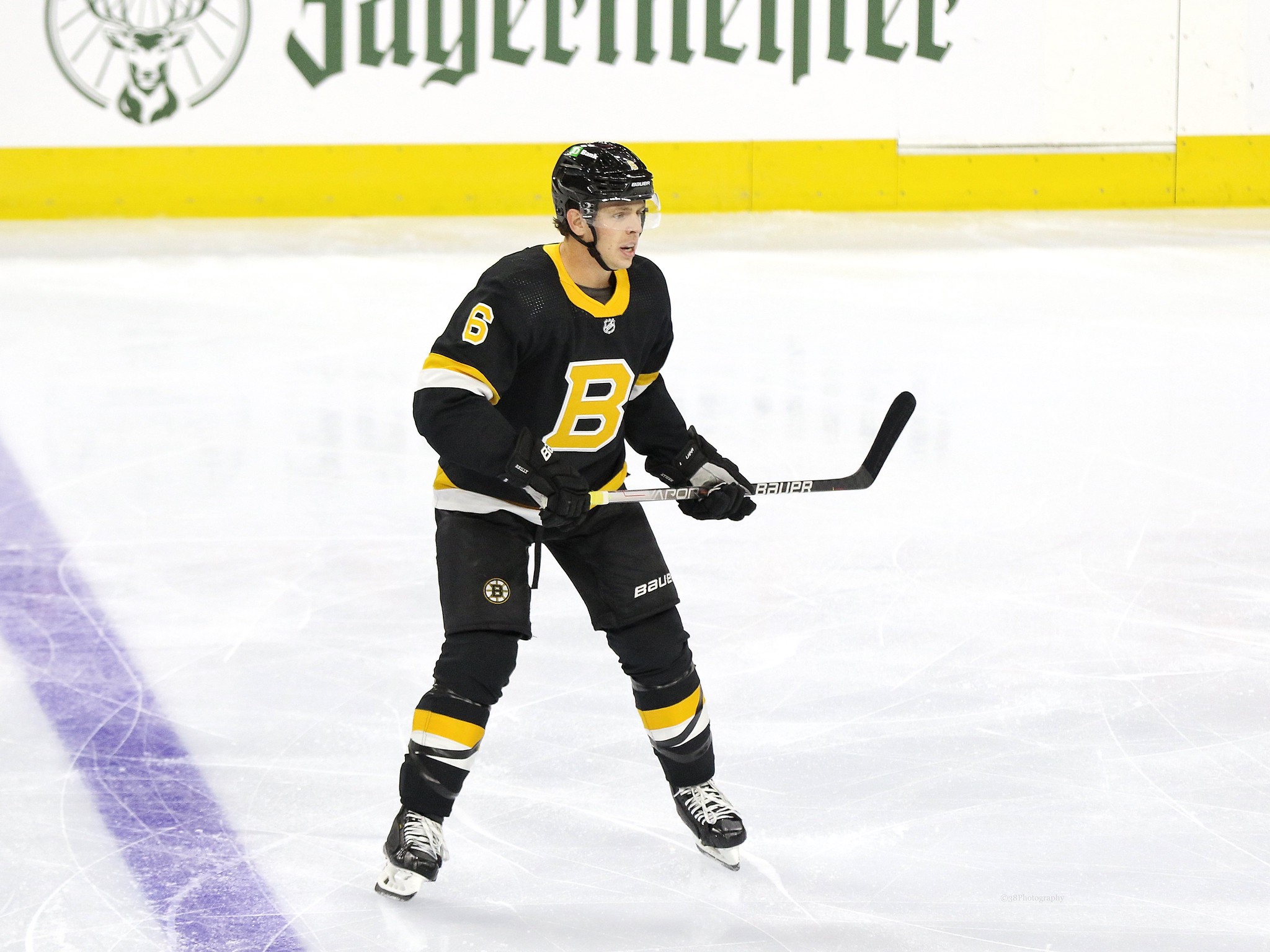 It wouldn't be all too surprising for Senators GM Pierre Dorion to make a push for Reilly, either, as he played the best hockey of his career in Ottawa. Before being traded to the Bruins before the 2021 Trade Deadline, he recorded an impressive 19 assists in 40 contests. He thrived offensively with the Senators and could very well again if acquired. This is especially true when noting that their left side isn't particularly strong right now. This could open the door to him playing top-four minutes if top prospect Jake Sanderson isn't ready for that level of responsibility just yet.
Although the Bruins sent the Senators a third-round pick when they acquired Reilly, it's unlikely that they would get that return if they traded him back there. He is coming off of a down year, and it isn't a secret that the Bruins are in a jam financially. Thus, the best they could do is land a fourth-round pick and depth player in a hypothetical Reilly swap.
Chicago Blackhawks
I do wonder if the Blackhawks could be interested in acquiring Reilly from the Bruins. Although they are rebuilding, it wouldn't hurt to strengthen up their defensive group. Even though they recently signed Jack Johnson to a one-year deal, it would be wise to bring in one more experienced defenseman on the left side. Reilly certainly fits that description and could be a good mentor for the team's younger players as a result of it.
Related: 3 Bruins Hot Takes for 2022-23 Season
When looking at the Blackhawks' lineup, it's fair to say that he'd compete for a spot in their top four. This is especially true if he can regain his offensive form, and that very well could happen in Chicago. He would easily have a spot on one of their power-play units and would not run the risk of falling too low on their depth chart. The Blackhawks have far less depth on their left side than the Bruins, and that could make them a nice landing spot for the Chicago native.
Similar to the Senators, the Blackhawks wouldn't likely have to give up anything more than a mid-round pick and fringe-NHL player to acquire Reilly. This could make them intrigued by the idea. If Reilly bounces back, he could become a valuable trade asset for their rebuild later down the road, too.
New York Islanders
The New York Islanders and Bruins may have had bad blood recently, but that doesn't mean that they can't be trading partners. When looking at the Islanders' roster, it's clear that one of their weaknesses is the left side of their defense. Even after acquiring Alexander Romanov from the Montreal Canadiens this summer, there are still lingering questions about it. This is where making a push for a proven NHL-caliber defenseman in Reilly could make sense.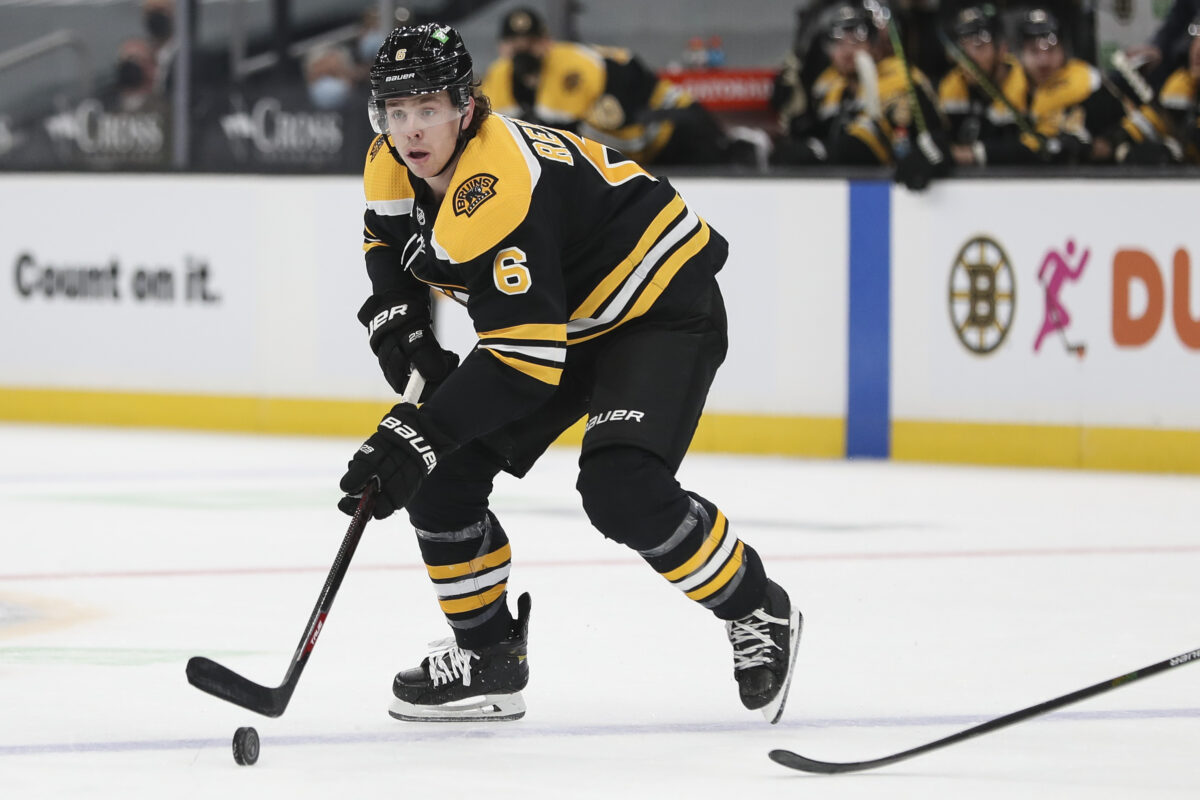 Reilly would be a perfect fit on their third pairing, as his offensive ability could mesh well with defensive defenseman Scott Mayfield. With that, he would provide them with a short-term proven upgrade for this season. At this juncture, the Islanders' options for the left side of their bottom pair are Robin Salo and Sebastian Aho. It's hard to determine if either of these players are ready for full-time NHL roles in 2022-23, so perhaps that could be enough for GM Lou Lamoriello to call Sweeney about Reilly.
Speaking of Aho, I wonder if he could be a player the Bruins want back in a trade for Reilly. The 26-year-old would be a far cheaper seventh defenseman option and did quietly record a solid 12 points in 36 games for the Islanders last season. This one-for-one deal would simply benefit both parties. The Islanders would get an immediate upgrade and NHL-caliber defenseman in Reilly, while the Bruins would move out salary and maintain some depth in the process.
When looking at the Bruins' defensive group when completely healthy, Reilly may be the odd man out. If he ends up being shopped, he could be a solid addition to each of these three clubs, as they would offer him the chance for more guaranteed minutes. Alas, time will tell if Reilly ends up being the player who Sweeney moves to help the Bruins become cap compliant ahead of the 2022-23 season.
---
---