Midway through the 2021-22 season, I put lists together on the top 10 players for each position, as well as coaches. It goes without saying that it is a very tough list to do given how subjective it is, but nevertheless I am here to do it once again.
---
---
As you will see, there are names on this list that have changed due to some goaltenders playing exceptional this past season, while some others struggled. With that said, here are the top 10 goaltenders in the NHL as we get set to enter the 2022-23 season.
10. Darcy Kuemper
Though it came with some blips, Darcy Kuemper came to the Colorado Avalanche and helped them win a Stanley Cup like many thought he would be able to do. That said, the way he is viewed by fans throughout the league seems to have actually taken a hit, as some untimely performances in both the regular season and playoffs seemed to cast some doubt about just how good he really is.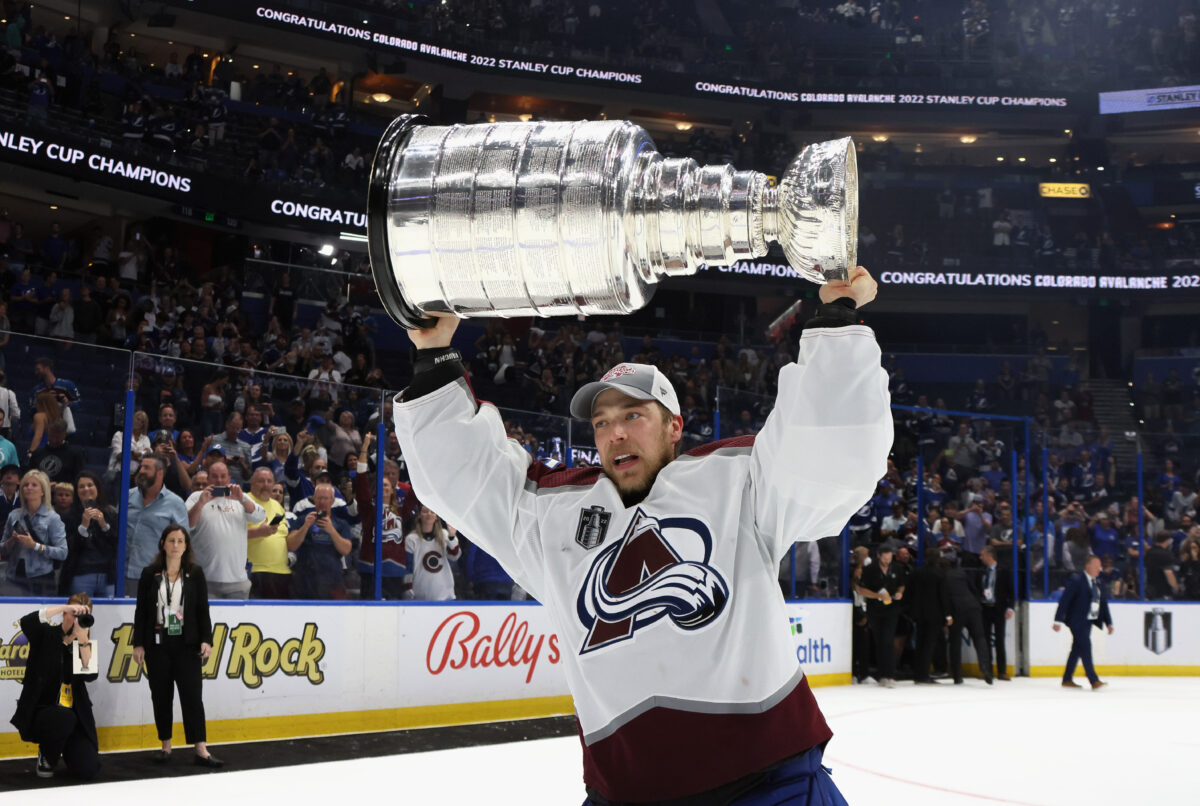 While there were certainly some lulls in Kuemper's play this past season, his overall stat line is still extremely impressive. In fact, his .921 save percentage (SV%) ranked fifth amongst all goaltenders who appeared in more than 15 games, and his 2.54 goals against average (GAA) wasn't shabby by any means either. It will be interesting to see how he fares behind a Washington Capitals defense this coming season.
9. Thatcher Demko
Thatcher Demko's numbers may not quite back up the claim yet, but make no mistake; he is one of the better goaltenders throughout the entire NHL. The 26-year-old continues to get better by the year, despite the fact the Vancouver Canucks have not improved a whole lot in front of him.
Read the other articles in our best players by position series:
In 64 games this past season, Demko had a solid 2.72 GAA paired with a .915 SV%. Those numbers certainly don't look incredible, but they don't tell the whole story. Perhaps a better indicator was his goals saved above average (GSAA) which ranked 10th amongst his peers. Expect his numbers to improve further and further as the Canucks look – or at least hope – to improve.
8. Connor Hellebuyck
This seemingly low ranking is likely more of a reflection of the current Winnipeg Jets team in front of him rather than Connor Hellebuyck himself. The 29-year-old won himself a Vezina back in 2019-20, and has finished top four in voting on two other occasions. That said, he wasn't his dominate self this past season, as reflected by his 2.97 GAA and .910 SV%.
The unfortunate reality for Hellebuyck is that he has been playing behind a less than stellar blue line for a number of seasons now. The difference a few years ago was that the Jets were an elite offensive team that so often had control of the puck their blue line wasn't as exposed. Now that the offense has slowed down, the flaws of their defensemen are becoming extremely evident, leaving Hellebuyck to be shelled plenty and often. One hopes he can bounce back after a fairly disappointing 2021-22 campaign, but it may prove to be difficult until he gets some help.
7. Tristan Jarry
Hard to believe it was just one year ago that Pittsburgh Penguins fans wanted Tristan Jarry gone after an abysmal performance in the 2021 playoffs. The 27-year-old became somewhat of a laughing stock amongst fan bases throughout the league and had every reason to crumble to the immense pressure he faced heading into 2021-22. Instead, he not only stepped up, but proved to everyone that he has what it takes to be a top tier goalie in the NHL.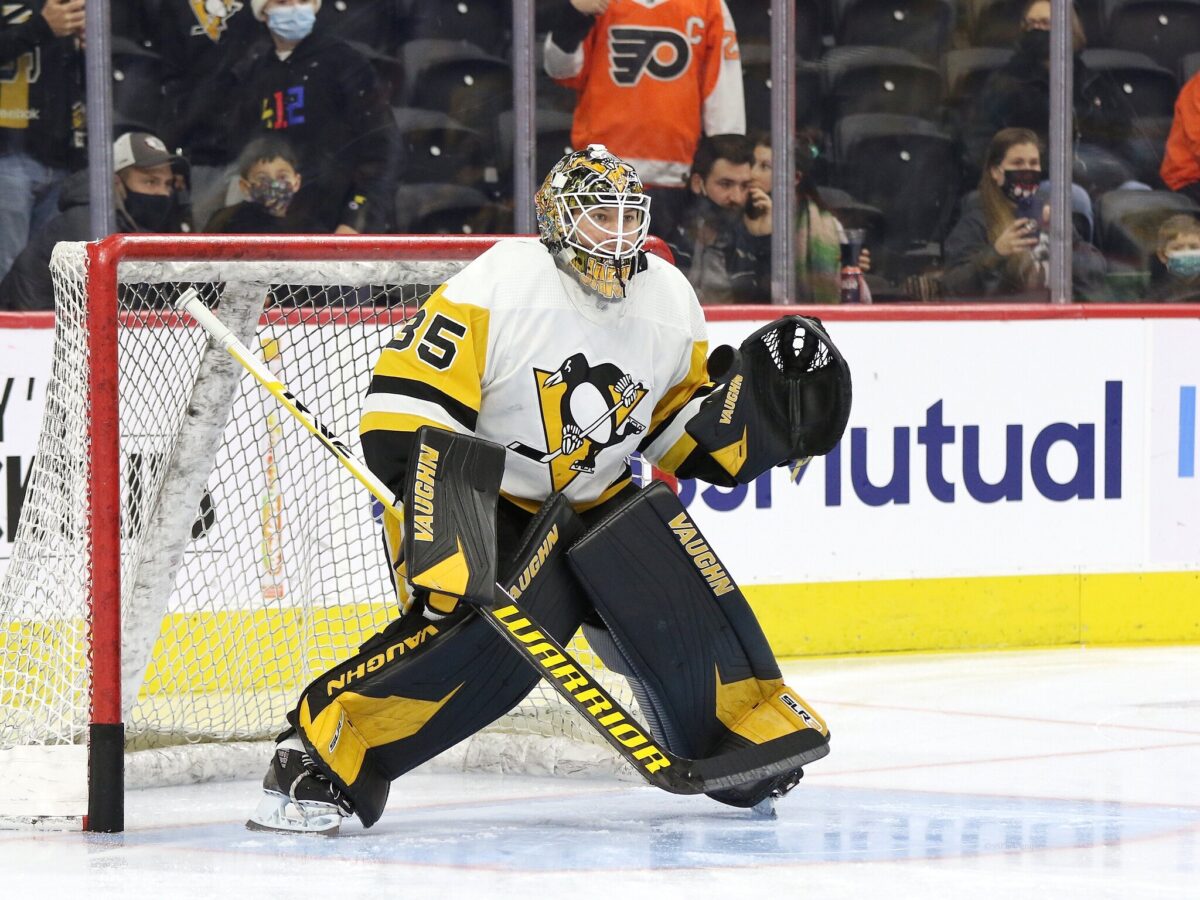 In a career high 58 games this past season, Jarry recorded a superb 2.42 GAA along with a .919 SV%. He was undoubtedly one of the Penguins MVP's last season, and very well could have led them to defeating the New York Rangers in the opening round had he been healthy for the entirety of the series.
6. Frederik Andersen
After basically being ran out of Toronto, Frederik Andersen took his talents to the Carolina Hurricanes and had what was easily the best season of his career. The 32-year-old was simply fantastic, recording a 2.17 GAA along with a .922 SV%, numbers which were good enough to place him fourth in Vezina voting.
Unfortunately for Andersen, injuries once again got to him this past season, and resulted in him being out of the lineup for the playoffs. Had he stayed healthy, the Hurricanes may very well have contended for the Stanley Cup. That said, they should be in a great position to do so once again in 2022-23 should he avoid another injury.
5. Jacob Markstrom
After the first season of his big contract, Calgary Flames fans were quite worried that Jacob Markstrom may not be the goaltender they had thought they were getting. The now 32-year-old looked nothing like a $6 million goaltender, posting a very underwhelming 2.68 GAA along with a .904 SV%. Those concerns are no more, however, as he redeemed himself in a big way in 2021-22, registering a stellar 2.22 GAA along with a .922 SV% as well as a league leading nine shutouts. The big year was enough to have him named a Vezina finalist for the first time in his career.
While Markstrom was undoubtedly fantastic in 2021-22, playing behind a well-structured Darryl Sutter styled hockey team certainly helped him out as well. Luckily for him, he will continue to benefit from that in 2022-23, and may even see his numbers slightly improve on what many believe is an even better Flames team.
4. Ilya Sorokin
The most underrated 2021-22 season of any goaltender in the league may belong to Ilya Sorokin, who had a Vezina caliber like year but received little to no credit for it. The 27-year-old lived up to all the hype surrounding him in recent years, posting a 2.40 GAA along with a .925 SV% on what was a pretty bad New York Islanders team.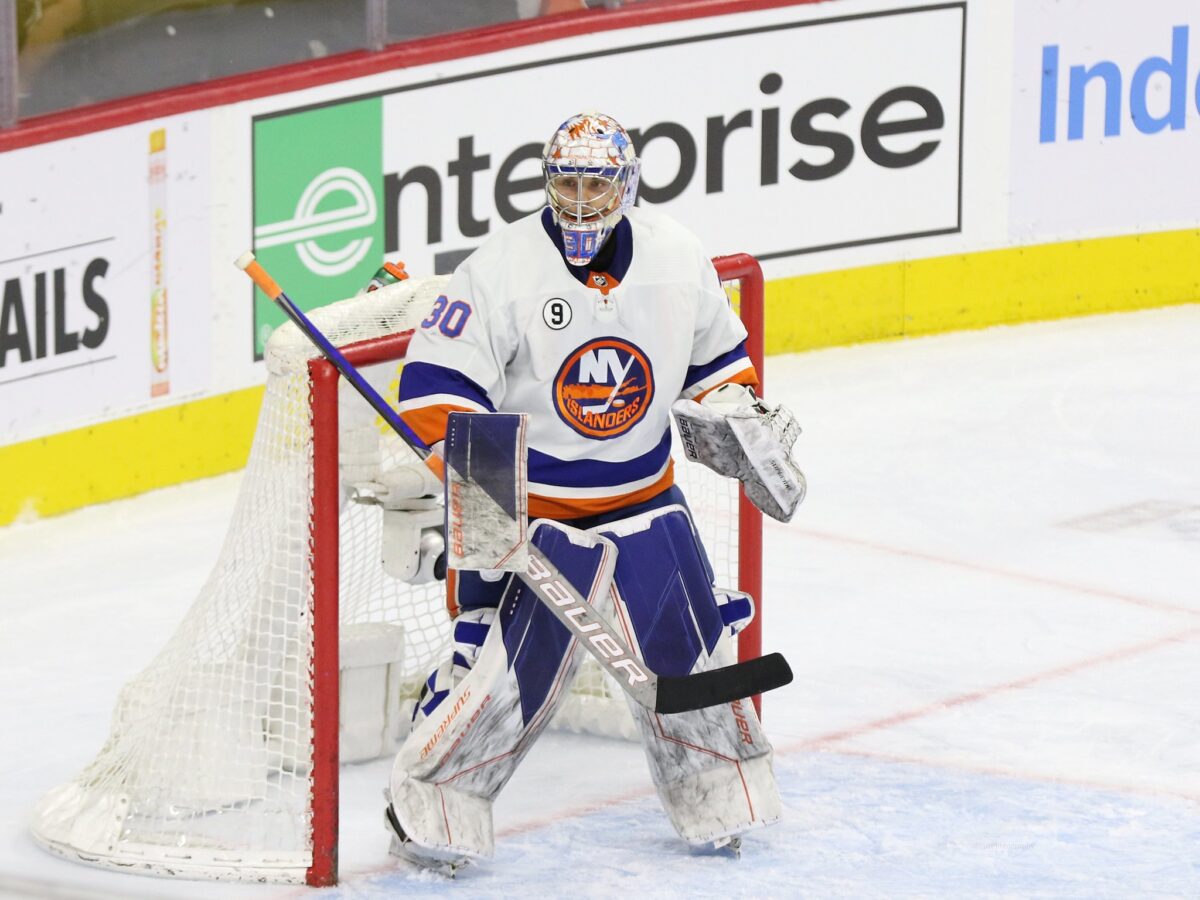 Opinions vary on what team the Islanders will be this season, as they failed to add any help over the summer but were also impacted by a very tough schedule to begin the 2021-22 campaign. If they somehow are able to bounce back and get back to being one of the Eastern Conference's better teams, expect Sorokin to continue his brilliance while also getting the recognition he deserves for it.
3. Juuse Saros
Since getting the opportunity to become the Nashville Predators true number one goaltender two seasons ago, Juuse Saros hasn't disappointed. The 27-year-old finished third in Vezina voting this past season and sixth the year prior, and nothing less should be expected of him in 2022-23 on what looks to be a very solid Nashville Predators team.
Though Saros' play dipped slightly over the final few months of last season, he still ended the year with a very solid 2.64 GAA along with a .918 SV%. His dip in play to end the year can be attributed to the fact he played in a career high 67 games, as he had never appeared in more than 40 prior.
2. Igor Shesterkin
New York Rangers goaltender Igor Shesterkin put together a season we have not seen from a goaltender in some time in 2021-22. His .935 SV% is the eighth best of all time, and the best since Craig Anderson recorded a .941 in 2012-13, although that came in just 24 games played to Shesterkin's 53. And, while his GAA of 2.07 isn't as high on the all time leaderboard, it is still extremely impressive. His season was so great, in fact, that it not only earned him his first career Vezina Trophy, but also placed him third in Hart Trophy voting.
Prior to his NHL debut in 2019-20, Shesterkin was regarded as the best prospect throughout the entire NHL, and he has more than lived up to that title. The scary thing is that he is still just 26-years-old, meaning there is still room for improvement in his game. He should continue to be a treat to watch for years to come.
1. Andrei Vasilevskiy
Though the 2021-22 season wasn't his best, Andrei Vasilevskiy remains the NHL's undisputed number one goaltender. Even in what was a bit of an off year for his standards he was still able to compile a very respectable 2.49 GAA along with a .916 SV%. Expect those numbers to be improved in 2022-23.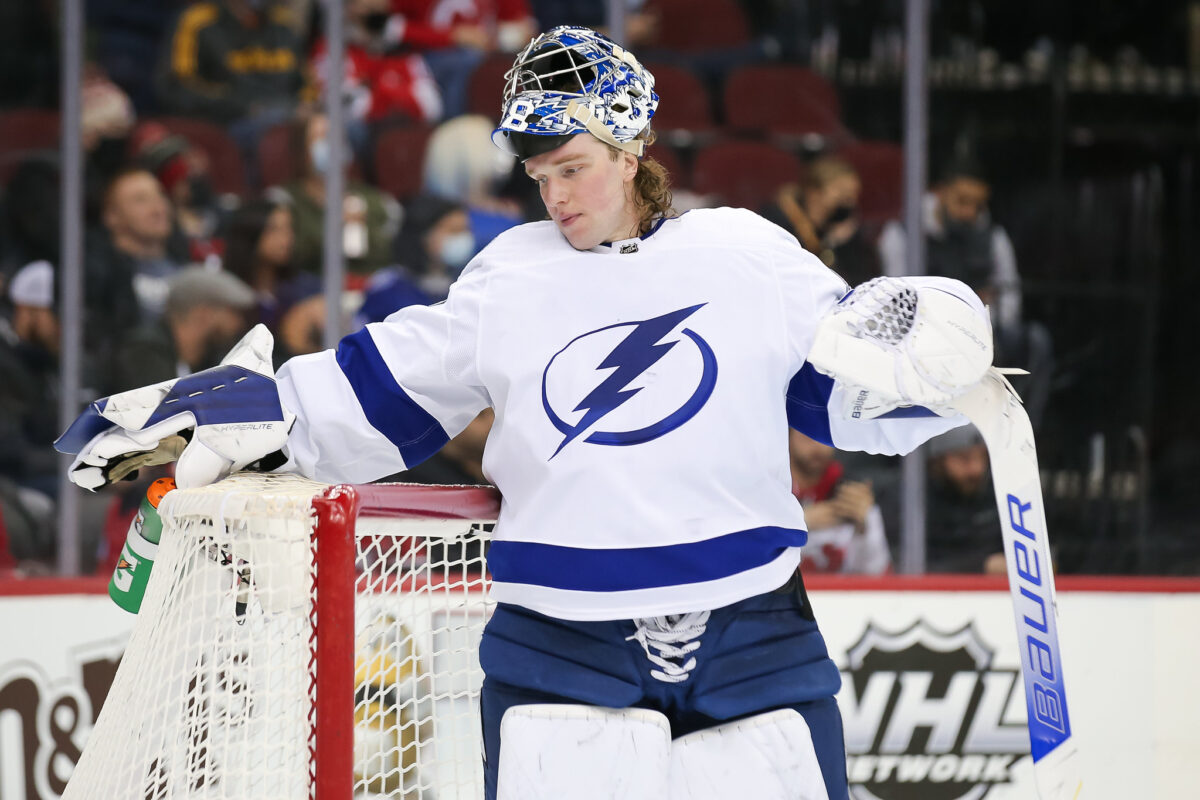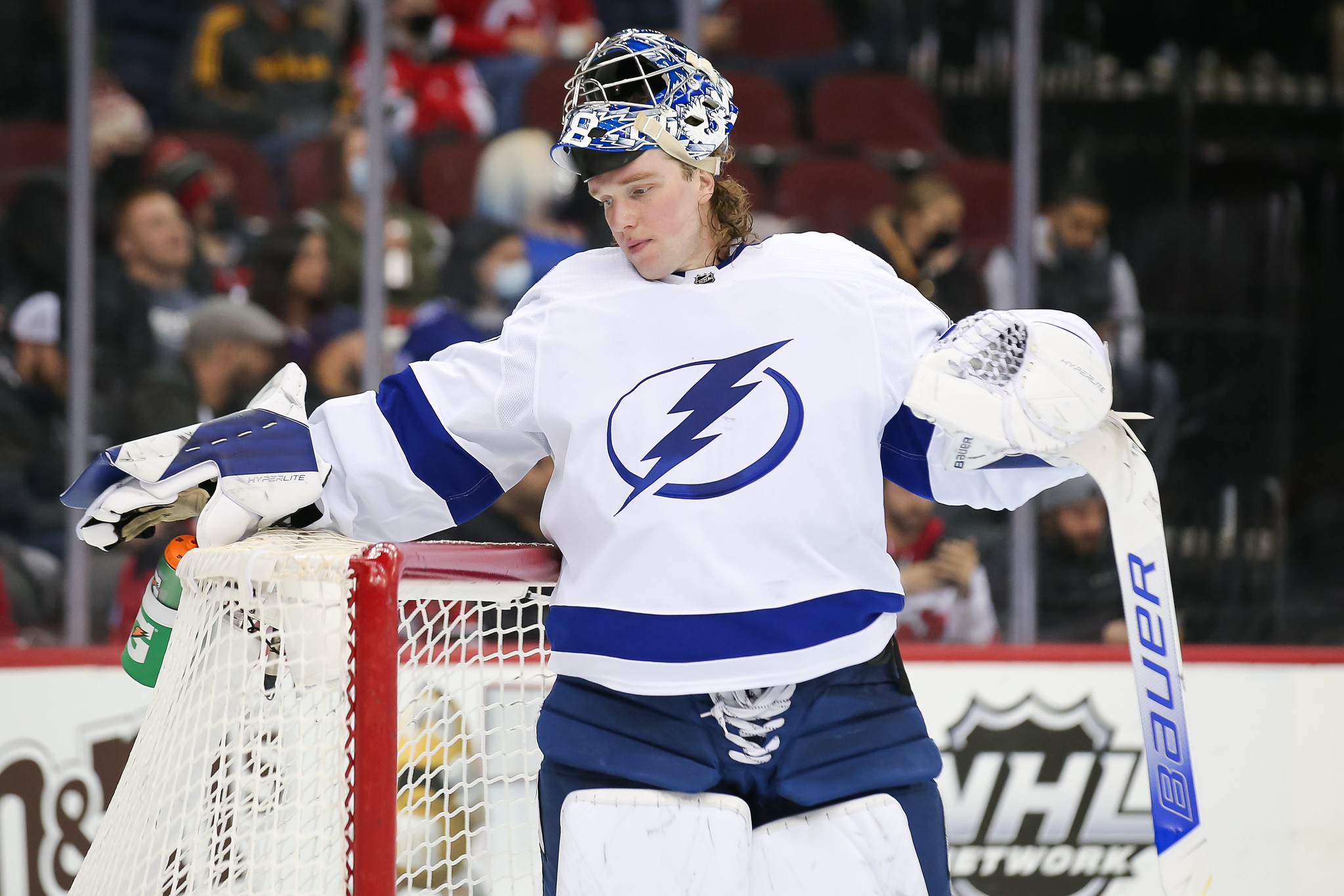 Though it feels like Vasilevskiy has been around for quite some time now, he is still just 28-years-old. His resume already includes two Stanley Cups, a Conn Smythe Trophy as well as a Vezina, and will likely be plenty more decorated by the time he is said and done.
---
---
---
Latest News & Highlights
---
Colton Pankiw is a former Jr. A hockey player who now provides his knowledge of the game through writing. He's been a very active and reliable source for nearly two years at The Hockey Writers. He is a credentialed writer for the Calgary Flames but also does features on other teams throughout the league. Other writing contributions include: Yahoo Sports, Las Vegas Chronicle, Oil On Whyte, and Markerzone.com. Colton is also a co-host of both Oilers Overtime and Flames Faceoff podcasts. Any interview requests or content info can be made through him on Twitter. Take a look at his work here.